Academic Excellence
Degrees Awarded
Jose Luis De la Rosa Prada, Spanish Ph.D.
Doctoral Dissertation Defense, May 2018 and degree will be awarded, August 2018
Dissertation title: Heritage Speaker Educational Identity as a Complex dynamic System: A Grounded Theory
Dissertation chair: Diego Pascual y Cabo, Ph.D.
Dissertation committee: Maria Carreira, Idoia Elola, Diego Pascual y Cabo, Josh de la Rosa Prada, Lee Duemer, Aaron Braver
Josh came to Texas Tech in the fall of 2014 with excellent recommendations from the Birkbeck College, University of London (United Kingdom), where he worked with distinguished Professors Li Wei and Jean-Marc Dewaele (among others). During his time at Tech, he has made significant contributions to the department, to the profession, and to the community. As a researcher, Josh has presented his work in national and international conferences, has received a number of awards, and his published work includes book reviews, journal articles, and handbook chapters. This coming fall semester, Josh will be joining the Department of World Languages and Cultures at Indiana University-Purdue University as an Assistant Professor. – Dr. Pascual y Cabo
Michael L. Martinez – Spanish Ph.D.
Degree Awarded May 2018
Dissertation title: Beyond Borders: Gonzalo Torrente Ballester, La saga/fuga de J.B., and the Construction of Literary Fields
Dissertation chair: Carmen Pereira-Muro
Dissertation committee: Susan Larson, Sara Guengerich
Dean's representative: Curtis Bauer
Michael will be joining Minnesota State University Moorhead.
Ricardo I. Schmidt – Spanish Ph.D.
Doctoral Dissertation Defense, May 2018 and degree will be awarded, August 2018
Dissertation title: La pluma ante el infierno: el bien en Bolaño
Dissertation Chair: Jorge Zamora
Dissertation Committee: Connie Scarborough, Antonio Ladeira
Graduate Dean's Representative: Mario Beruvides
Rubén A. Varona Herrera – Spanish Ph.D.
Doctoral Dissertation Defense, May 2018 and Degree will be awarded, August 2018
Dissertation title: "Repensando la literatura híbrida y posmoderna: la justicia como herramienta analítica del noir histórico"
Dissertation Chair: George Cole
Dissertation Committee: Jorge Zamora, John Beusterien
Graduate Dean's Representative: Mario Beruvides
Languages & Cultures Master of Arts
Khaleel Mahmoud Khaleel Abusal, Applied Linguistics; accepted to the Texas Tech English doctoral program
Nicholas Daniel Acosta, Applied Linguistics
Faisal Hamad Alharbi, Applied Linguistics
Achintha Charith Lahiru Bandara Sayakkarage, Applied Linguistics
Mohammed Farhan J Almalki, Applied Linguistics
Hisatoshi Fujino, Applied Linguistics
Rie Iwamoto, Applied Linguistics
Shiori Nakamura, Applied Linguistics
Brittany Carol Proffitt, Classics
Braden Paul Russell, German
Andrew Robert Simmons, Classics, accepted to the UGA Comparative Literature doctoral program
Maxwell Guy Stocker, Classics
Jackson David Vaughn, Classics
Ryan Wesley Williams, Classics; accepted a teaching position at St. Luke's Episcopal School Mobile, Alabama
Romance Languages Master of Arts
Diana Aranda, Spanish
Violeta del Carmen Rodriguez Arias, Spanish
Gema Gonzalez Vela, Spanish
Sergio Hernandez Lopez, Spanish
Jose Antonio Garcia Machado, Spanish
Languages and Cultures Bachelor of Arts
Joshua E. Bertrand, German
Kristen M. Haertling, German
Miranda A. Harper, Russian Language Area Studies
Blake Herrera, German
Patricia Krause, Russian Language Area Studies
Morgan R. Ferrell, French
Patricia Gilmer, French
Madison Meyer, Classics
Aubree K. Reynolds, Classics
Marcus, Roberts, French
Maria A Sanabria, French
Yzabel Vazquez, French
Spanish Bachelor of Arts
Kristen R.Baca
Elise M.Bond
Leonardo D.Castaneda
Sarah G. Crocco
Janice J. Deleon
Miranda L. Dominick
Daniela Frangione
Nathania K.Gayle
Patricia L. Gilmer
Ulises Gonzalez
Lyza A. Lopez
Allyson J. Matthews
Elisha Mercado-Gilmore
Jennifer S.Muniz
Maria A. Najera
Spencer A. Patel
Catherine M. Ragsdale
Sarah E. Riggs
Haley D. Russell
Cynthia G. Soto
Celeste J. Torres
Kelsey L. Whileyman
Faculty Achievements
Kleinhans Receives Professing Excellence Award
Belinda Kleinhans, Assistant Professor of German, received the Professing Excellence Award. There were ten Texas Tech faculty recipients honored at this year's Professing Excellence Award Celebration on April 3, 2018.
Pérez Recognized as Phi Beta Kappa Honored Faculty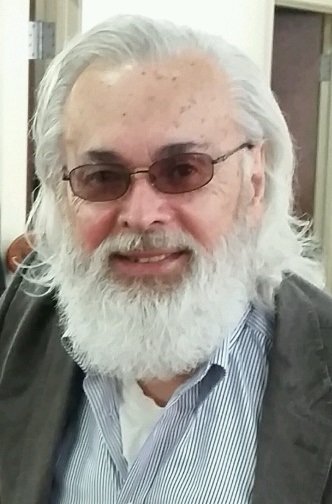 Genaro Pérez, Professor of Spanish, has been recognized as a Phi Beta Kappa Honored Faculty this year. Nominations for the professor who has had the largest impact on their experience and learning while at Texas Tech are made by one or more of this year's Phi Beta Kappa student inductees. This great honor and recognition of Dr. Pérez's excellence as professor of Spanish and commitment to the teaching mission of Texas Tech University and the Department of Classical & Modern Languages and Literatures.
Ladeira Awarded Fulbright Scholarship
Antonio Ladeira, Associate Professor of Portuguese and Spanish, was awarded a Fulbright Scholarship to Brazil. He will be conducting research at the University of São Paulo.
Surliuga awarded President's Faculty Book Award
Texas Tech University awarded Victoria Surliuga, Associate Professor of Italian, First Place for the President's Faculty Book Award for 2017-2018 for her book Ezio Gribaudo: The Man in the Middle of Modernism (New York-London: Glitterati, 2016).
Faculty Honors - CMLL Recipients
Recognitions
President's Excellence in Teaching Professsorships – Idoia Elola
Gloria Lyeria Memorial Library Research Travel Grants – Carole Edwards
2017 Global Vision Award, Campus Internationalization Award -Classical & Modern Languages & Literatures
2017 Global Vision Award, The Donald R. Haragan Study Abroad Award – Idoia Elola
Awards
President's Excellence in Teaching Awards – Idoia Elola
College of Arts and Sciences Excellence in Teaching Award – Idoia Elola
President's Faculty Book Awards – Victoria Surliuga
Recognition of Paul Whitfield Horn Professors
David Larmour
CMLL Faculty Receive President's Excellence in Diversity and Equity Award

Irina Drigalenko, Marlene Selker, (not pictured: Olga Pahom)
Congratulations to three outstanding instructors in CMLL: Marlene Selker, Ph.D. German; Olga Pahom, PhD., Applied Linguistics; Irina Drigalenko, M.A., Russian who were awarded the President's Excellence in Diversity and Equity Award.
LING 5325 Recognized in TTU eLearning Newsletter
This spring, Dr. Stefanie Borst and Instructor Linley Melhem co-taught a graduate class LING 5325, Technology in Teaching Second Languages, during which students worked on developing online materials for lower-level foreign language courses. The course examines how students use technology, such as Blackboard, in teaching foreign language. As a service learning project, students worked with instructors and professors of beginning level foreign language courses that are moving courses to a hybrid model. This offers practical use of what they are learning by using "real-world" application according to Borst. Borst and Melhem hope to inspire colleagues to offer more graduate and undergraduate courses using the hybrid model or other online options using eLearning tools. In the future, they would like to offer a series of workshops that allow a broader audience of faculty and graduate students to benefit from what students learned in LING 5325. The course advocates service learning and eLearning received a write-up in the March 2018 issue of the TTU eLearning Newsletter. Click here to read the article.
CMLL Faculty Receive Scholarship Catalysts Grants
Please join CMLL in congratulating excellent CMLL scholars David Larmour, Victoria Surliuga, Carole Edwards, John Beusterien, Carmen Pereira-Muro, Diego Pascual y Cabo, Avizia Long, and Kimi Nakatsukasa for receiving Scholarship Catalysts grants. The Offices of the President, Provost and Vice President for Research sponsor the Scholarship Catalyst Program to promote research, scholarship and creative output, which includes written publications, non-print presentations, curatorships, exhibits and artistic performances in three areas traditionally not funded by federal agencies Arts, Humanities, Social Sciences (including law).
52nd SCOLAS Annual Conference

Left to right: Drs. Jeana Paul-Ureña, Vanessa Rodrigues le la Vega, Jorge Zamora, Genaro Perez, George Cole, Sabrina Laroussi, Mario Morera
Texas Tech and CMLL were well represented at the 52nd Southwest Council of Latin American Studies (SCOLAS) Conference in San Antonio March 1-3, 2018.
New officer elections for SCOLAS were conducted as one of the orders of business. Congratulations to Dr. Jorge Zamora for being named President-Elect of SCOLAS. He will be in this position for two years and then will take on duties as President for the following two years. Congratulations to Dr. George Cole for being elected Graduate Student Liaison.
SCOLAS recognized Dr. Genaro Pérez as a former co-president with Dr. Janet Perez in 1992 and presented him with a beautiful engraved paperweight.
CMLL Faculty Presenters
Dr. George Cole, ¡Che, es Sherlock Holmes!: el detective de Baker Street en la narrativa argentina contemporánea
Dr. Genaro Perez, Galería de figuras femeninas en varios textos de Roberto Bolaño
Dr. Jorge Zamora, "Mito, cine y terror en dos novelas policiascas: Toda la sangre de Bernardo Esquinca y Londres después de medianoche de Augusto Cruz García Mora
Alumni from the Texas Tech Spanish doctoral program
Dr. Sabrina Laroussi (Virginia Military Institute), "Esa mujer es un balazo." O el modus vivendi y operandi de Rosario en Rosario Tijeras (1999)"
Dr. Mario Morera (Universidad Autónoma Metropolitana, Unidad Xochimilco), El Carnaval mesoamericano y la representación del Ahorcado
Dr. Jeana Paul-Ureña, "Mirror, Mirror, on the Wall ... Television and the Search for Brazilian Identity"
Dr. Vanessa Rodriguez de la Vega (Missouri State University), Crímenes, prostitución y falsificaciones en Libro de los Placeres Prohibidos: una reflexión sobre el mundo editorial del siglo XV
CMLL Graduate Student and instructor Presenters
Gustavo Costa (ABD), "Os traços existenciais da personagem Guta na obra As três Marias (1939) de Rachel de Queiroz"
Dr. Rolando Diaz (Instructor), "Elements of Cultura and Gender Hybridity in Black Widow's Wardrobe (1999) by Lucha Corpi, and Ritos de Meurte (1996) by Alicia Giménez Bartlett"
Isabel Ojeda (ABD), "La novela del narcotráfico como agente de cambios de la nueva realidad"Dr.
Rodrigo Pereyra, Mujeres con olor a dólar, mota, y sangre: personajes femeninos en la obra de Élmer Mendoza
Ruben Varona (ABD), "No habrá final feliz: diagnóstico de una relación enfermiza entre detective y ciudad"
Rolando J. Díaz, Ph.D., Instructor of Spanish
Rolando Díaz has been recognized as a Phi Beta Kappa Honored Faculty this year. Nominations for the professor who has had the largest impact on their experience and learning while at Texas Tech are made by one or more of this year's Phi Beta Kappa student inductees. This great honor and recognition of Dr. Díaz's excellence as an instructor and commitment to the teaching mission of Texas Tech University and the Department of Classical & Modern Languages and Literatures.
Diaz will continue his commitment to the teaching mission of Texas Tech beginning this fall as a tenure-track Assistant Professor at Southeastern Oklahoma State University, where he will have the opportunity to teach in Spanish, English, and the Humanities, affording him the opportunity to use the four MA and one Ph.D. degrees he has earned.
Rolando J. Díaz, Ph.D. Presents at the United States Hispanic Leadership Conference
Rolando J. Díaz, Ph.D., full-time instructor of Spanish in CMLL, presented a workshop at the United States Hispanic Leadership Conference in Chicago, Illinois on February 17, 2018. Dr. Díaz has presented at this conference for the past 5 consecutive years and has
been involved with the United States Hispanic Leadership Institute since 1993. Previous workshops have been: "The Once and Future Country: Reaffirming the Mexican American Identity in Nationalist America," "Ni de aquí ni de allá: Cultural Hybridity in Today's Hispanic Communities," and "What do Hispanics and Rabbits Have in Common?: A Historical Perspective on the Hispanic Identity," a workshop he was asked to present for two consecutive years.
At this year's conference, he presented a workshop titled "Is Chicano Still a Relevant Term?". This presentation looks at the historical development of the Chicano and examines whether the term is still relevant in the twenty-first century. The study begins with a concrete definition of the term "Chicano" and traces its evolution through the Chicano Movement of the latter half of the twentieth century. Literary and historical figures discussed include social activists like Cesar Chavez, José Ángel Gutierrez, Dr. Juan Andrade, Dolores Huerta, and Henry Cisneros and literary figures like Victor Villaseñor, Lucha Corpi, Dr. Rolando Hinojosa Smith, and Manuel Ramos. The end result will be participants who are very much aware of the contributions made by Chicanos in the continuing struggle for empowerment and self-awareness, up to and including the Chicanx identity.
Graduate Student Awards
Helen Devitt Jones Excellence in Graduate Teaching Award
Rie Iwamoto, Shiori Nakamura, and Cecilia Palacio were awarded the Helen Devitt Jones Excellence in Graduate Teaching Award. Nakamura and Iwamoto teach Japanese courses while pursuing a master's degree in Languages & Cultures Applied Linguistics and Ceclilia Palacio teaches Spanish while pursuing a doctoral degree in Spanish. They were recognized at a luncheon on April 30, presented a certificate and a $500 honorarium.
H.Y. Price Scholarship Awardees
Odalis Cardenas, minor, Spanish
Crystal Green, major BA LACU-Classics
Jessica Nichols, major BA Spanish
Ana Rodriguez-Padial Awarded Graduate Student Research Support Award
Ana Rodriguez Padial (ABD in Spanish Linguistics) has received the Graduate Research Support Award, which aims to financially support graduate students with research-related expenses. She was awarded $1,000 and these funds will greatly facilitate the conduct of research on how Spanish heritage language (SHL) learners' socio-cognitive process when developing multimodal texts. Understanding how SHL learners work with this type of texts will facilitate their effective implementation in the language classroom and will help students become better communicators at the linguistic and nonlinguistic level.
Jesús David Ramírez Méndez Awarded Fellowship and Scholarships
Jesús Ramirez is the recipient of the competitive Graduate School Doctoral Dissertation Completion Fellowship and the Sustainability Scholarship for the academic year 2018-2019. The fellowship is designed to enable students to dedicate their time exclusively to dissertation research instead of teaching courses. Jesús expects to complete his dissertation during this academic year. The Sustainability Scholarship is sponsored by the University Student Housing and the Division of Enrollment Management and Student Affairs. Jesús' essay was selected from among 150 quality works in the essay contest on Ecology, Sustainability and Recycling. Ramirez also received the Fay Laverne Bumpass Scholarship which is awarded to graduate students enrolled in Spanish courses and working towards teacher certification.
The Honor Society of Phi Kappa Phi Award
Claudia Simon, ABD Spanish and Senior Academic Advisor Graduate School, is the recipient of a $500 award from the Honor Society of Phi Kappa Phi based upon her superior academic record and life/career ambitions.
Undergraduate Student Awards
Siberia by Southwest – elect Emily Schiemann
Emily Schiemann (minor in Russian) is one of twenty K-16 educators, undergraduate and graduate students accepted into "Siberia by Southwest" an intensive, ten week project-based Russian immersion program! This summer she will study the Russian language and culture at Irkutsk State University in South Central Siberia. Funded by the U.S. Department of Education long-term Fulbright-Hays Group Projects Abroad Advanced Overseas Intensive Language Training grant, the program is dedicated to providing US educators and students from higher education institutions across the southern and southwestern US with advanced Russian language training and an innovative disciplinary experience that will build both Russian language proficiency and professional skills. Emily has been studying Russian at Texas Tech and will earn 6 credits of upper-level Russian coursework during the program abroad.
Omar Zeinuddin Awarded the Student President's Excellence in Diversity and Equity Award
Omar Zeinuddin, president of the Arabs without Borders student organization, received the President's Excellence in Diversity and Equity Award after being nominated by Rula Al-Hmoud, instructor of Arabic and club sponsor.
Presentations and Publications
Mohammed Almalki and Faisal AlHarbi (MA LACU-Applied Linguistics students) were selected for a paper presentation entitled "Student Attitudes towards Corrective Feedback: A Case Study with Arabic Learners" at the 2018 Graduate Student Symposium on April 20-21 at the University of Iowa.
Gustavo Costa, Spanish Ph.D. Candidate, Publishes Two Articles
The formation of Brazilian culture is perceived in O Guarani by José de Alencar through the environment and the characters which are present in the title. Peri does not have any religion and his mother tongue is Tupi. He learns Portuguese to communicate with the family of Dom Antônio de Mariz, being portuguese his official language. Through religion-related texts, it is observed the strategic "acceptance" of the differences related to the faith found in the work, which is the Catholicism of the Portuguese and the Indian pantheism of Peri, faith which is professed by the indigenous, primitive people who did not know any kind of religion.
To be published ar Revista de estudos acadêmicos de Letras, v. 11, nº 01, 2018/1 (Julho)
La crítica a la religión católica por medio del humor en las fábulas del "libro de los gatos"
RESUMEN: La obra Libro de los gatos es una traducción en español de las fábulas de Odo de Cheriton. A través de estas fábulas, se presentan como protagonistas animales, como zorros, ovejas, burros, águilas, cuervos, etc. Las mismas introducen lecciones a los lectores que deben interpretarlas y tomarlas como enseñanzas. Los animales pueden ser comparados a aquellos que formaban parte de la iglesia católica en la Edad Media, siendo arzobispos, obispos, clero, que, por su autoridad, humillaban y maltrataban sus vasallos e inferiores. Esta investigación tiene como objetivo interpretar y relacionar los personajes de las fábulas, con la perspectiva de asociarlos a la figura de los religiosos, no dejando de mencionar el desprecio que tienen por sus subordinados, la falsedad de algunos sacerdotes y la codicia por los bienes religiosos, sin embargo, teniendo en
cuenta el humor por medio de las lecciones presentes en estas fábulas.
Revista dEsEnrEdoS - ISSN 2175-3903- ano IX - número 28 - Teresina - PI - dezembro 2017; http://www.desenredos.com.br/desenredos21_18.html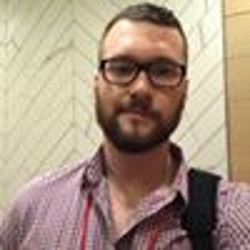 Dylan Lewis (Languages & Cultures, German MA candidate) presented a talk entitled, "Dismissive Men and German Women Writers: Editing and Publishing Novels by La Roche and Wolzogen in Late Eighteenth-Century Germany" at the Women's & Gender Studies Conference on April 20, 2018. His research examines how misogynistic editing and publishing practices affect the reception and canonization of women's literature.
Sarah Schiffecker (Languages & Cultures, German MA candidate) presented a paper tilted, "Remembered materials and material memory- strategies of a collective culture of memory in Jenny Erpenbeck's, "Things that Disappear"" at the Canadian Association of University Teachers of German Conference, May 25-28, 2018 in Regina, Saskatchewan, Canada.
Jackson Vaughn (Languages & Cultures, Classics MA) presented a paper entitled, "Pagai Reformed: Law, Politics, Heritage" at the 114th Annual Meeting of the Classical Association of the Middle West and South (CAMWS) in Albuquerque from April 11-14, 2018.
34th Annual Conference on the Advancement of Women
CMLL was represented at the 2018 TTU Women's and Gender Studies Annual Conference on April 19-21, 2018 by the following:

Maya Edwards, GPTI Spanish
Dylan Lewis, GPTI German
Maria A. Sanabria, BA LACU-French
Sarah Schiffecker, GPTI,German
Claudia Schumann, GPTI German
Aliza Wong, PhD, Spanish
14th Annual Advancing Teaching and Learning Conference "Get Students to Focus on Learning instead of Grades: Metacognition is the Key!
MA Languages & Cultures, Classics students Jared Gaum, Brett Stine, Miles Pedretti-Allen, and Dr. Caroline Bishop prepared a poster for the 14th Annual Advancing Teaching and Learning Conference on March 2, 2018 at the Overton Hotel. The poster, "Best Practices for Online/Hybrid Intensive Courses: A Qualitative Case Study from Ancient Languages" addressed questions such as how do you teach intensive course work in an online or flipped format? What are the best practices available to help student retention and persistence in the course? What are the pitfalls? In fall 2017, the students in the Classical Languages and Literatures graduate pedagogy seminar interviewed six professors from various institutions in the United States about their experiences teaching Ancient Greek and Latin in online and flipped formats. The presentation aims were qualitative in nature, and sought to highlight potential best practices and pitfalls for online instruction, specifically as they relate to intensive course subjects such as second languages.
CMLL Presenters at 7th Annual CALICHE 2018 Conference
Languages at Play on the South Plains, April 6, 2018
Josh Prada, Plenary Speech entitled, "Educational Identity to Identity Education: Engaging the Bilingual Experience through Pedagogical Praxis"
Olga Pahom, Ph.D., Shiori Nakamura, Rie Iwamoto, "The Influence of Bilingualism and Gender on the Use of Backchannels in Japanese Conversation"
Jared Gaum, Miles Pedretti-Allen, Brett L. Stine, Caroline Bishop, Ph.D., "Best Practices and Potential Pitfalls for Online/Hybrid Intensive Courses: A Qualitative Case Study from Ancient Languages"
Lorena Alarcon, "Language Pedagogy and Technology: Teaching through Digital Stories"
Khaleel Abusal, "Length of Residence and the Acquisition of Rare-infinitive Complement: A Study on Arab Learners of English"
Achintha Bandara, "Rajapaksa Dilemma of Language Policy Planning in Sri Lanka: A Cross-section of Rajapaksa Language Policy"
Yesica L. Amaya, "The Implementation of an English Club and Students' Voices: The Happy Club"
Mohammed Almalki, Faisal AlHarbi, "The Effect of Different Types of Corrective Feedback on AFL Student Writing"
Sarah Schiffecker, Teaching (more than) a Language: The value of Grammar in Communicative Approach to Language Teaching"
The Céfiro 19th Annual Conference Graduate and Undergraduate Student Conference
"Alternative Realities in Literature and Language", March 30-31, 2018
CMLL Chairs and Presenters
Dr. John Beusterien, Chair, Real and planned spaces in Southwest cultural studies
Dr. George Cole, Chair, Alternative Approaches to Medieval Mystics and Heroes
Dr. Idoia Elola, Chair, Spanish Linguistics
Dr. Sara Guengerich, Chair, Unconventional Stories: The Representation of Animals in Literature and Cultures
Dr. Antonio Ladeira, Chair, Gendered Realities in Luso-Hispanic Literatures
Dr. Susan Larson, Chair, Shifting Viewpoints: Spanish and Latin-American Authors and the Human Condition
Dr. Avizia Long, Chair, Pedagogical Approaches to Language Teaching/Languages in Contact
Consuelo Del Val, Chair, Comparative Literature
Cecilia Palacio Ribon, Chair, Alternative spaces in Spanish Narrative and Poetry
Dora Aranda, "O mundo dos homens no século dezenove: Um estudo da masculinidade em Amor de Perdião"
Megan Aranda, "Realidades alternativas en cuentos de hadas"
Dr. John Beusterien, Cecilia Palacio, Rocio Vargas, Emily Peña, Zachary Bradner, Daniela Frangione, "A Museum Project: Animals and Spanish-Speaking Culture on the Llano Estacado"
Gustavo Costa, "O flãneur e os tipos urbanos da cidade do Rio de Janeiro na obra "A alma encantadora das ruas" de João do Rio"
Consuelo del Val, "Sangre, hordas y espadas. La retrotopía épica de la poesía de Martínez Mesanza"
Maya Edwards, "¡Noticias falsas! El desdoblamiento de perspectivas en "El encaje roto" por Emilia Pardo Bazán"
James Haney, "Sobrevivir es el viaje heroico: El monomito oscuro en Fuego negro de Antonio Romero Marquez"
Vicente Iranzo, Laura Rieder, & Violeta Rodriguez, "Examining so-called future of Probability in Spanish"
Cheryl Maqueda, "Writing processes and perceptions in individual and collaborative digital storytelling"
Isabel Ojeda, "Submissão feminina em dois contos de Mia Couto"
Josh Prada, Violeta Rodriguez, Paola Guerrero Rodriguez, "Examining heritage language anxiety in two different settings: L2 classroom and HL classroom"
Laura Rieder y Lorena Alarcón, "An acoustic and auditory analysis on rhotic assibilation in Northwest Argentina"
Violeta Rodriguez,"Uma análise psicopatologica de "O Marinheiro"
Sahar Jaf Shateri, "A Marxist Study of Arthur Miller's Death of a Salesman"
Cecilia Palacio, "A dominancia do presente do indicativo na poesía do Alberto Caeiro para se apropriar de uma ideología de viver no presente"
Classical & Modern Languages & Literatures
Address

CMLL Building, 2906 18th St, Lubbock, TX 79409

Phone

806.742.3145