TTU College of Arts & Sciences - Sociology/Criminology at the TTU Center in Sevilla, Spain
Start Application
Terms, Dates & Field of Study
---
Term: Summer I
Start Date: May 20, 2022
End Date: June 26, 2022
Deadline: March 1, 2022
---
Field of Study
---
Program Term(s): Summer I
Budget Sheets :
Location(s), Eligibility Requirements
---
Location(s)
TTU Center in Sevilla, Spain
---
Language of Instruction(s)
---
Minimum GPA: 2.0
---
Minimum Classification
---
Faculty Leader
---
Additional Requirements
COVID-19 vaccination required by program
---
Program Type: TTU Faculty-Led
---
Housing Options
---
Study Abroad Advisors
---
Scholarship Available: Study Abroad Competitive Scholarship
Check out the International Law & Policing Program Flyer!
Check out the Global Terrorism Program Flyer!

In SOC 3300/7000:International Law & Policing, you will learn about the 4 major legal systems used around the world and how they are similar and different from the US legal system. We will also study the Spanish legal system and how policing is conducted in Spain. Cross-national crime data are examined to identify patterns of violent offending, property crime, and differences in definitions across several nations. (This course substitutes for CRIM 4325 Criminology for Criminology Concentration Students).

SOC 3300: Global Terrorism focuses on terrorism as an international phenomenon, exploring its global manifestation and links. The course will explore how terrorist organizations become international actors, operation in multiple countries and utilizing globalization to be more effective. We will also examine the challenges and solutions presented through counter-terrorism policies, as well as their unintended consequences. The last part of the class will take place in the Basque Country, the homeland of ETA a Spanish terrorist organization. Here we will examine ETA as an in-depth case study, learning about the organization and its international ties and activities. During that period, we will have guest lectors by local law enforcement and victims of the ETA terror.

SOC 3300: Global Terrorism credit can also be applied to Political Science or History credit! Email Dr. Swed for for information.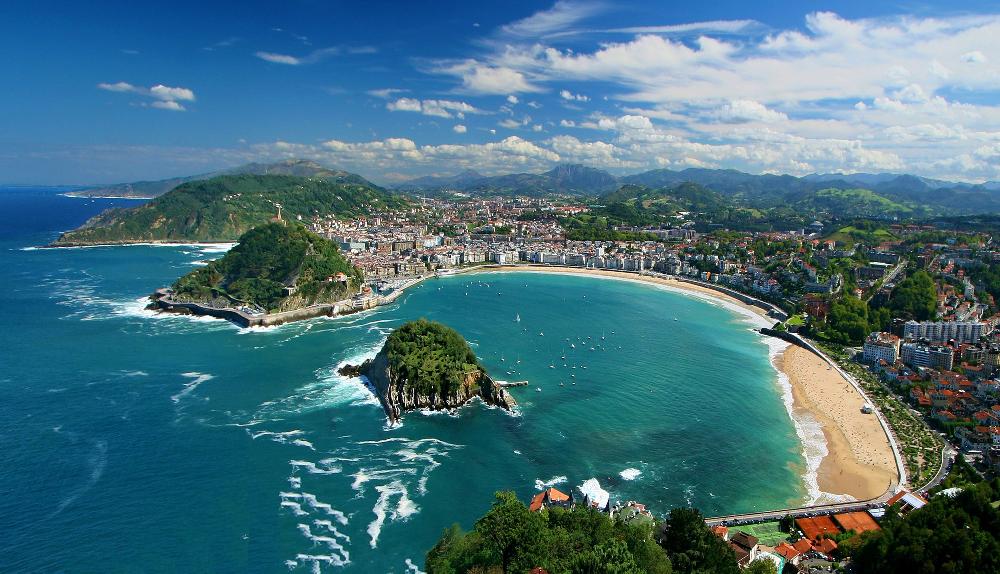 Photo of San Sebastian - Global Terrorism Excursion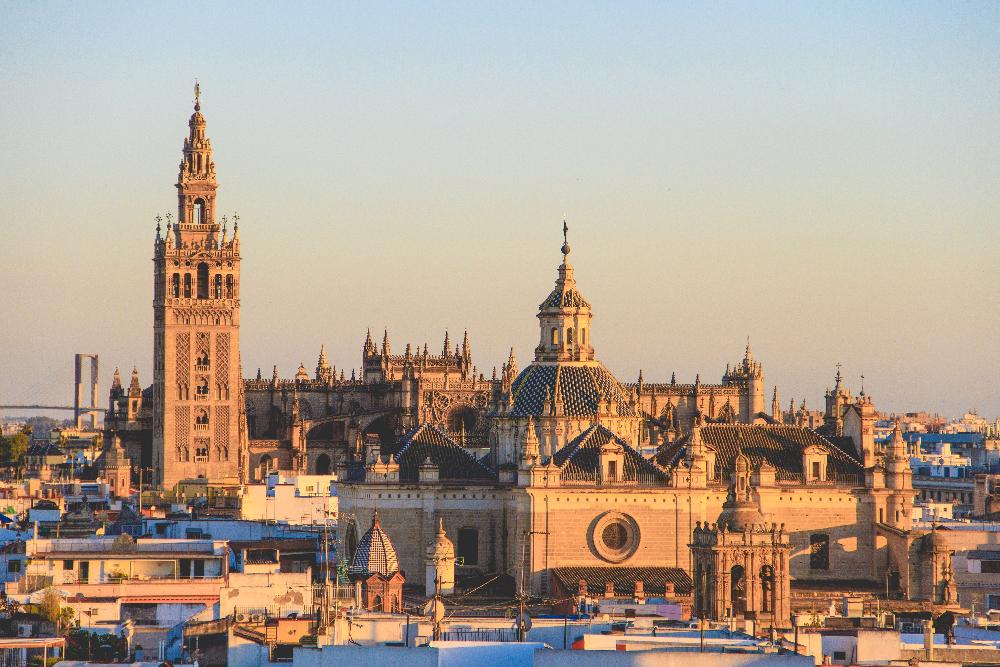 Photo of Cathedral in Sevilla
Courses Offered
SOC 3300: Global Terrorism
SOC 3300: International Law & Policing
*Students can take one or both courses and receive 6 Sociology hours during Summer I session!*

Additional Courses and Course Information
SOC 4307: Individual Studies
SOC 7000: Research Hours
*SOC 3300: Global Terrorism credit can also be applied to Political Science or History credit! Email Dr. Swed for for information*

Estimated Program Fee
Sociology and Global Terrorism - Coming soon!!!
Additional expenses include tuition, fees, travel expenses and more. Be sure to review the total estimated program cost as well as the Process of Paying information.
Program Dates
Dr. Swed's portion: May 20 - June 16, 2022
Dr. Ramirez' portion: May 30 - June 26, 2022
Students participating in both courses will stay the entire time: May 20 - June 26th
Program Open To
All TTU students
SOC 3300 Global Terrorism is cross-listed with Political Science & History
Program Fee Includes
Seville TTU Center fees
Ground transportation during program
Host family-stay including 3 meals/day + weekly laundry
International health insurance
Planned excursions including a week-long excursion to San Sebastian for Dr. Swed's program
not all meals are covered in during the excursions
Program Fee Does Not Include
TTU tuition and fees
Airfare to/from Spain
Education Abroad fee ($200)
Meals on excursions
Personal spending money
For more information
SOC 3300 International Law & Policing - Dr. Luis Ramirez
SOC 3300 Global Terrorism - Dr. Ori Swed

Covid Vaccine Requirement

While Texas Tech does not require COVID-19 vaccination to participate on a study abroad program, some programs, host countries and/or regions do require vaccination. This program requires vaccination in order to participate. It is your responsibility to understand and comply with all program, host country, and/or regional vaccination regulations. Failure to comply with vaccination regulations may result in, but is not limited to, financial penalty, denial of entry into the country and/or region, and/or dismissal from the program.