Is Study Abroad Affordable?
Studying abroad does not have to be expensive! There are multiple ways to make your international experience as affordable as it is enjoyable.
Before You Go Abroad

Understand your cost to attend Texas Tech in Lubbock
How much do you pay to attend classes and live in Lubbock? You would be surprised how many students cannot answer that question. Understanding your expenses in Lubbock can help you select a study abroad program with a similiar cost. You should also reference the TTU cost of attendance to understand your educational expenses. Use the TTU cost of attendance to compare costs for study abroad.
Consider the program duration
Short-term and summer programs are almost always cheaper on the whole than semester programs; however, semester and year-long programs typically provide a lot more value per dollar spent because students can earn two or three times as many academic credits, spend more time abroad, and may qualify for larger scholarship awards.
Compare exchange rates
Compare the exchange rates of currencies in several countries to get the best deal on the U.S. dollar. You may find that you get more for your money in some countries than others.
Think about program type
If you are an in-state student, then reciprocal exchange programs are usually cheaper than affiliated programs; however, if you are an out-of-state student, then you may find that affiliated programs are not necessarily more expensive.
Look into financial aid and scholarships that may be available to you
The key to getting your hands on financial aid or scholarship money is to start early and plan ahead. Visit the Financial Aid and Scholarships webpages to get more information about these options.
Look carefully at your lifestyle and budget right now
Are there ways you could save money? Do you currently have a job that would allow you to save additional money for a study abroad experience? If you don't have a job currently, could you consider getting one? Many students are able to save funds for studying abroad by working part-time and budgeting carefully.
Consider the program location
Program costs can vary widely by program location. For example, many large cities in Europe have high costs of living while cities of comparable size in Latin America usually have much lower costs of living. Consider studying abroad in a less traditional location - you will usually save money! Also, you may find that a program in a small town or city, regardless of the country, provides better value than a program that is based in a large city.
Review good-value programs
Check out the good-value programs to identify more affordable programs.
While You Are Abroad

Live like a local
Observe how people in your host country and city live, where they eat, where they shop, etc. If you live like a local rather than as a tourist, you are likely to save money.
Use student discounts
Ask other students and the International Office at your host university of program what kinds of discounts are out there for students. For example, many museums in Europe have one day each week when students pay a discounted student rate rather than full price. By keeping your ear to the ground and looking for students discounts, you could save substantial money over the course of your time abroad. You can also buy an ISIC card, which has lots of discounts for students.
Travel locally
Personal travel (during the course of a study abroad program or before/after the program starts/ends) can cost students a lot. If you are trying to save money, you might want to consider limiting your personal travel to the country in which you are studying (or to a couple of nearby cities) rather than traveling to a large number of neighboring countries.
Many students reach the end of their study abroad program and realize that, while they have seen much of an entire continent, they have not fully explored their own host city and country. Save a lot of money by spending your "personal travel" money and time getting to know the area where you are staying.
Budget your funds carefully
If you are studying abroad on limited funds, make a weekly or monthly budget and stick to it! Review the list of anticipated expenses to help plan your expenses while abroad.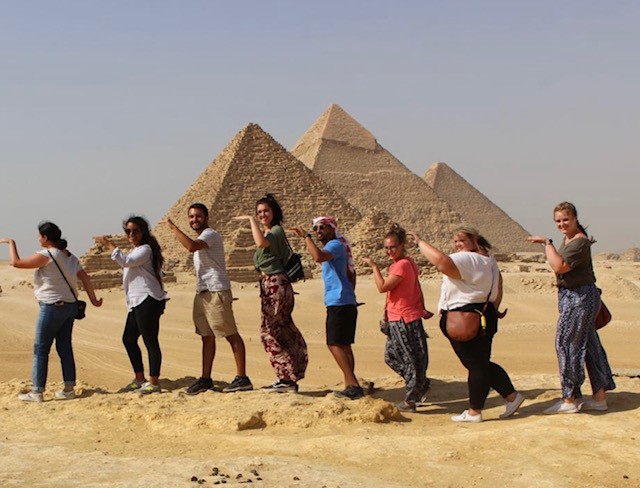 Comparing Costs
Your Study Abroad Counselor or Engineering Program Manager will provide you with a comprehensive budget of estimated expenses for your study abroad program. Pay attention to the entire cost of attendance, which will give you the best sense of the actual difference in costs when you compare it with the cost of attending Texas Tech.
Use the Budget Planning Worksheet to help compare total program expenses.
Additional Resources