TTU College of Arts and Sciences - Education and Creative Writing in Rome
Start Application
Terms, Dates & Field of Study
---
Term: Maymester
Start Date: May 12, 2022
End Date: June 8, 2022
Deadline: February 1, 2022
---
Field of Study
---
Program Term(s): Maymester
Budget Sheets :
Location(s), Eligibility Requirements
---
Location(s)
---
Language of Instruction(s)
---
Minimum GPA: 2.0
---
Minimum Classification
---
Language Level Required Prior to Program:

0 semesters
---
Faculty Leader
---
Additional Requirements
COVID-19 vaccination required by program
---
Program Type: TTU Faculty-Led
---
Housing Options
---
Study Abroad Advisors
---
Scholarship Available: Military and Veteran Program (MVP) Aid Available, Study Abroad Competitive Scholarship
COVID-19 Vaccination Required

While Texas Tech does not require COVID-19 vaccination to participate on a study abroad program, some programs, host countries and/or regions do require vaccination. This program requires vaccination in order to participate. It is your responsibility to understand and comply with all program, host country, and/or regional vaccination regulations. Failure to comply with vaccination regulations may result in, but is not limited to, financial penalty, denial of entry into the country and/or region, and/or dismissal from the program.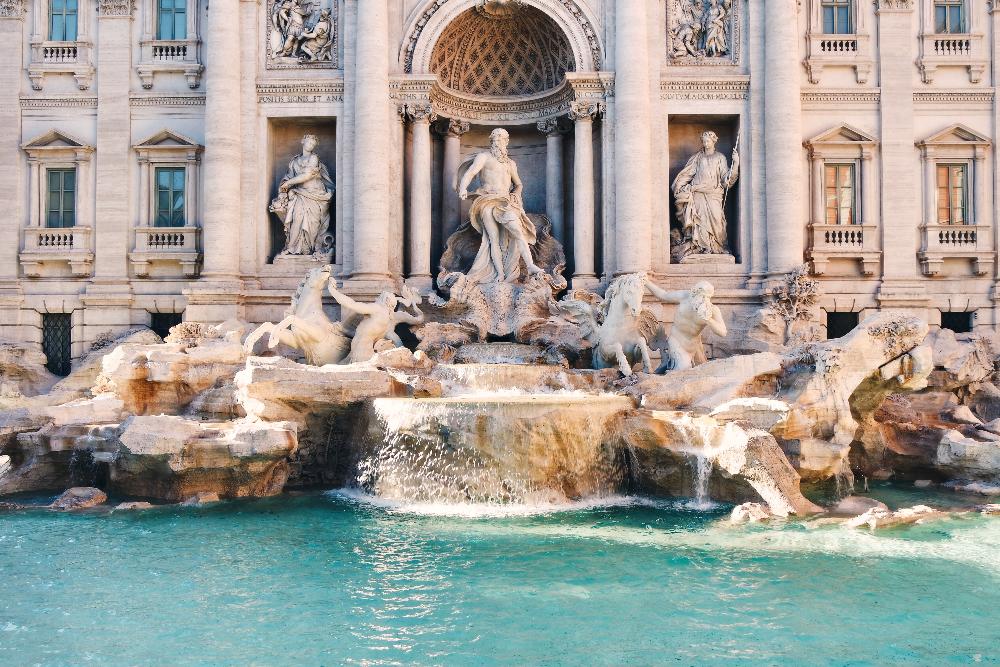 Who wants to study abroad in Rome? Actually, who doesn't?!

TTU Professor John Poch will lead you on a dynamic one-month course in The Eternal City. Rome, without a doubt, is one of the most important, historic, cultural, and beautiful cities in the world. The food, the art, and architecture are without compare. While you immerse yourself in the beauty of Rome and other Italian locales, you'll be earning credit toward your TTU degree.

This course is a hands-on class in Creative Writing (primarily poetry-3 credit hours) and a month you will never forget. Included in this modest course fee is: Housing in Rome, Classroom/Facility Fee, Orientation, Survival Italian language class, Day trip to Spoleto, Day trip to Gubbio, Guided tour of the Roman Forum, Guided tour of the Coliseum, Guided tour of the Vatican, Numerous walking tours of the city to view churches, architecture, art, culture, etc., and Group Meals.

Some weekends will be open so you can travel on your own to other cities in Italy like Florence, Siena, Perugia, or Venice, or to other cities in Europe. Or just keep exploring Rome. You won't run out of things to do. Of all your TTU experiences to come, this is likely to be the most defining and memorable.

COURSES OFFERED:
ENGL 2351: Creative Writing
EDTP 1100: Teach Like Your Hair is on Fire
ESTIMATED PROGRAM FEE: $4,240
Additional expenses include tuition, fees, travel expenses, and more
PROGRAM FEE INCLUDES:
Lodging
Guided Tours
In country transportation
Cultural activities
On-site orientation
Several group meals
PROGRAM FEE DOES NOT INCLUDE:
TTU tuition and fees
Some meal money
Airfare to/from Italy
Personal spending money
Education Abroad fee ($200)
Mandatory insurance ($2.57/day)
PROGRAM OPEN TO:
FOR MORE INFORMATION CONTACT: