Texas Tech Meat Judging Team
The Meat Judging Team is comprised of predominantly sophomore and junior students who are interested in developing their knowledge of the meat industry. It is open to students of any major. The team competes at national competitions including the National Western, the Southwestern Livestock Exposition, the Houston Livestock Show, the American Royal, the Cargill High Plains and the International.
National Championships: 1989, 1991, 1996, 1997, 1999, 2003, 2008, 2009, 2011, 2012, 2013, and 2015
Contact Information:
Mark Miller, Ph.D.
mfmrraider@aol.com
(806) 834-0837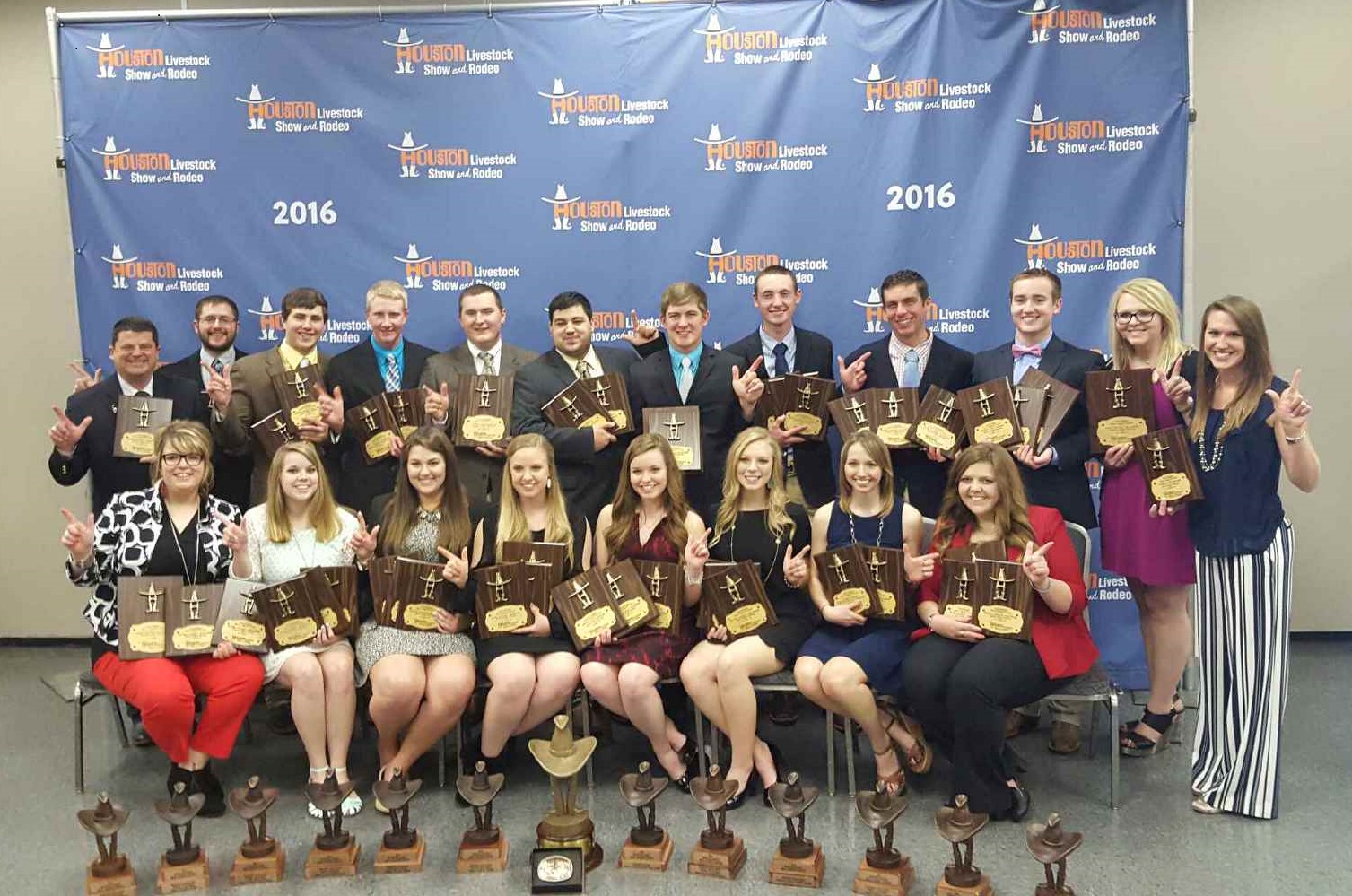 Current Team Members:
Kyle Caldwell, from Midlothian, Texas Tommy Fletcher, from Lawrence, Texas Katlynn Freeman, from Panhandle, Texas Lane Harrington, from Frost, Texas Boyd Henry, from Wall, Texas Gus Holbein, from Hebbornville, Texas Jessica Humphrey, from Okeechobee, Florida Courtney Jasik, from Mertzon, Texas Shannon O'Quinn, from League City, Texas Cole Perkins, from Llano, Texas Kye Schwartz, from Wall, Texas Kiersten Scott, from Scott City, Kansas Keeley Sears, from Peaster, Texas Blayne Troxell, from Pampa, Texas Chelsi Vineyard, from Stephenville, Texas and Meagan Writt, from Houston, Texas
National Western-Champion Team Southwestern- Champion Team Houston Livestock Show & Rodeo- Champion and Reserve Champion Team
The team is coached by Dr. Mark Miller, Loni Woolley Lucherk, Nick Hardcastle and Mallorie Phelps.
Contact
Animal
&

Food Sciences