Course Repository
This page is a hub for syllabi, class overviews, and any documents that may be helpful throughout the semester.
Interface: Between Body and Place
Arch 1302 · Coordinators: Pratana Klieopatinon + Isabel Manahl
The second semester of First Year Studio is titled Interface: Between Body and Place. It is a transition from the Introductory ARCH 1301 to Second Year Studio, ARCH 2503. The projects are formulated around the Body as a critical reference, a generator, and a reactor to the architecture of Place. The initial priority is to speculate into the abstract, previously explored, order of "Form and Space" and navigate relevance and meaning considering its possible engagement with human contexts and conditions. The Interface is then explored with an alternative approach of materiality and systems of making. Through analysis and experimentation, resulting spatial organizations and performative strategies are investigated and synthesized into a qualitative matrix. The semester concludes under an open typological framework of a pavilion, proposing a series of empirical documentation, narrative construction, and critical representation of the interface design, its tectonics, corresponding interaction with inhabitants and the environment.
SOLAR OBSERVATORY VISITOR CENTER in TWO ACTS
Familiar Conditions and Polar Extremes
Arch 2504 · Coordinator: Victoria McReynolds
Instructors: Banan Alzoubi · Roberto Becerra · Marshall Drennan · Alex Erbe · Lahib Jaddo · Lauren Phillips · Deborah Pittman
Arch 2504 Design Studio IV explores the role of sunlight and terrain in generating two site specific idiosyncratic proposals for a Solar Observatory Visitor Center. This exploration builds upon the investigative studies by Peter Eisenman in Palladio Virtuel to exploit Palladio's nuanced design decisions towards celestial and terrestrial alignments. Two differing latitudes, one within familiar temperate region of 33 degrees latitude (Llano Estacado), the other approximates the poles at 78 degrees latitude (Svalbard, Norway), offer contrasting sites from which core spatial arrangements are situated.
Students develop their Solar Observatory in three phases: Palladian Impression, Familiar Latitude, and Polar Extremes. Proposals incorporate spatial adjustments that respond to solar patterns, light effects, and terrain conditions. As the final semester within the foundational studio sequence, this course continues previous studio formats of a share syllabus and coordinated project prompts to maintain cross-section comparative learning opportunities and promote collective discussions.
Architecture of the City
Arch 3602 · Coordinator: David Turturo, Ph.D
Instructors: Adrian Anaya · Roberto Becerra · Sara Bradshaw, AIA · Lauren Phillips · Deborah Pittman · Chris Taylor
Architectural Design VI, Architecture of the City, focuses on how architectural concepts and ideations translate into built environments that affect the public realm.
What is a city? How is architecture shaped by the city? Over the course of this semester, we will study architecture in its most complex yet necessary context: the city. Assignments will alternate between planimetric studies of the city's concrete aspirations and elevational studies of the city's ephemeral accumulations. This oscillation between horizontal, vertical, planned, and spontaneous will help us to question if architecture can occur in a vacuum; to query the aesthetic, regulatory, ecological, typological, and socio-economic opportunities and constraints that are integral to architectural design. The pursuit of an urban project will begin on day one. Accordingly, the first portion of the studio will focus on urban analysis, the second on typology, and the third on tectonics. This studio proposes a public natatorium between the warehouse and market districts of Austin.
Multi_Unit, Multi_Generational, Missing_Middle Housing for TTU
Arch 4602 · Coordinator: Hendrika Buelinckx, Ph.D
Instructors: Lenora Ask, AIA · Lior Galili · Darwin Harrison, AIA · Erin Hunt · Jimmy Johnson, AIA · Lingyi Qiu, Ph.D · Julie Zook, Ph.D
Provides instruction in advanced architectural design projects. Students develop integrated design skills as they negotiate the complex issues of program, site, and form in a specific cultural context. Integrates aspects of architectural theory, building technology, and computation into the design process.
Supported Independence
Arch 4602 · Instructor: Lenora Ask, AIA
Around 1,200 Texas Children age out of Foster Care each year. An estimated 1 in 4 will be unhoused within 4 years of leaving the system.
Students in this section will identify the challenges these young adults face and explore an architectural response that addresses those needs in the form of a Supported Independent Living facility. What are the aspects of architecture that can heal trauma, enhance self-worth, create connection to opportunity and provide a foundation for success in the real world?
Students will investigate and analyze three site options, one located in Marfa, Texas, and two sites in Lubbock, to determine which site best fulfills the needs of the program as they see it.
Students will explore principals of efficiency and modularity, primary and secondary building functions, and the importance of place on wellbeing and success.
Students will be challenged to develop their own convictions regarding the role of architects and architectural design in society.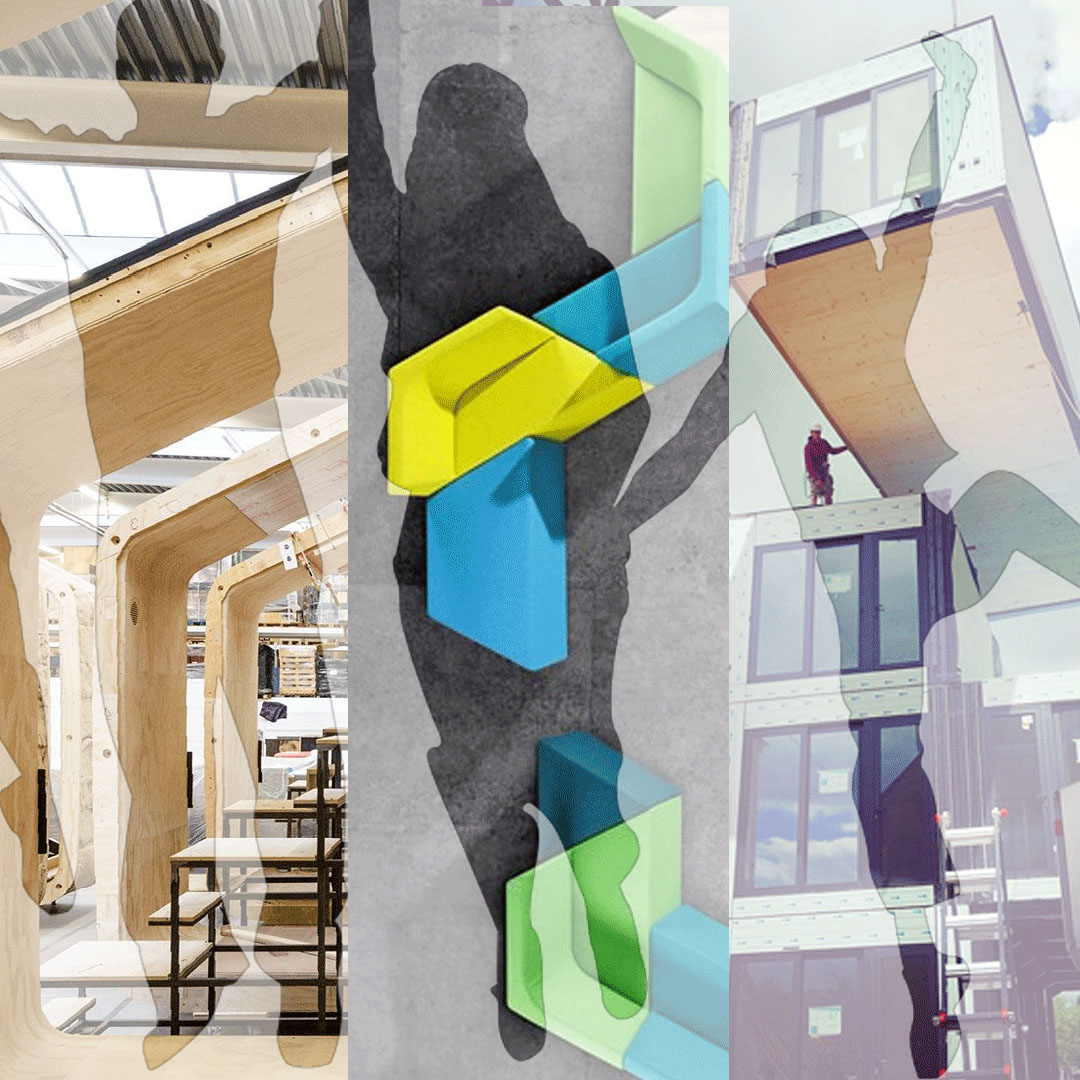 A HOUSE FOR THE TOURIST, THE TRAVELER & THE GAMBLER
Learning from Las Vegas Commercial Strip & Communal Streets
Arch 4602 · Instructor: Lior Galili
In 1968, American architects Robert Venturi, Denise Scott Brown, and Steven Izenour, led a design studio at Yale University, centered around the commercial strip of the city of Las Vegas. The set of observations and analytical drawings from their studio, published in the 1972 book, Learning from Las Vegas. The book gained its reputation for introducing new methodologies of recording an urban fabric and mostly for expanding the boundaries of the discourse on architecture by including the emerging commercial language.
Using this design research benchmark as its point of departure, A House for the Tourist, the Traveler & the Gambler will center around inventing housing typologies not only for a distinct user, but also within a unique urban setting. Applying both urban and architectural scales, the studio will address the relationship between housing, temporality, commercial vs. communal space and communication. Projects from this studio will be considered for future publication.
m

Studio

Arch 4602 · Instructor: Darwin Harrison, AIA

The studio will tackle the design of small cabins and a workshop for use by TTU architecture students and faculty on the outskirts of Marfa, Texas.

The location/goals of this project will require students to consider a host of ideas – the ms.

marfa: enigmatic, confounding, mysterious, inspiring… Donald Judd / Chinati Foundation

modularity: designed/built using transportable modules

mobility: structures built elsewhere and shipped to Marfa

moldability: must respond to the site, molded to the landscape

mutability: serving students over time, cabins must be adaptable

materiality: the rugged environment demands appropriate materials

map: compound will locate and define a place that has great potential for students

mirror: a reflection of student academic exploration, a synopsis of their design educations

maker: fabrication by future students is to be considered

meaning: the project will become a place that is meaningful to scores of future students
Ceramics and the Community
Arch 4602 · Instructor: Erin Hunt
Ceramics are experiencing a resurgence in architecture brought forward by the 3D print revolution. Clay fabrication allows for myriad possibilities through glazes, ornament, texture, and its ability to take any shape.
Students will be asked to work with clay through multiple short hands-on assignments during the semester, including custom hollow extrusions, 3D printing, and slump molding. The goal is to employ this material in their building design in a novel and innovative way. The students will be tasked with creating a mockup of their system for the final review. The instructor will supply all clay, tools, and fabrication equipment.
The students will design a community center in downtown Lubbock along the First Friday Art Trail. It will house mixed-use public recreation spaces and a community garden. Integrating ceramic elements will allow the building to fit in with the vernacular architecture of its context while bringing a modern aesthetic. Emphasis will be placed on the design of systems that allow for optimum natural lighting and ventilation.
ADAPTIVE RE-USE & REVITALIZATION of the URBAN ENVIRONMENT
Arch 4602 · Instructor: Jimmy Johnson, AIA
This studio will be conducted much like an architect's office. Each student will be expected to create and develop a design that will fulfill the course objectives, but also be part of group research and to gather information that will be shared among all.
The studio will be formulating a response in urban re-development by focusing on the adaptive reuse of an existing building at 13th Street and Avenue J in downtown Lubbock.
Desk critiques will occur daily by assigned groups divided into a series throughout the semester. This will ensure that everyone has an equal opportunity for constructive criticism.
The remaining time in class not spent in desk critiques, will be available for individual Q & A each class for those students that desire additional input or feedback on their project. This time will also be used for lectures on design standards, code requirements, accessibility, and proper office standards.
For Health and Wellness
Arch 4602 · Instructor: Lingyi Qiu, Ph.D
Housing occupies a special place in the built environment. As a shelter, it protects against harsh weather conditions and hostile environments. In addition, housing is also home to inhabitants, a safe and secure place of family life, and a source of personal and cultural identity. Housing can and should support good health and wellness.
This studio enhances the social responsibility of architecture. It leads students to consider the environmental impacts of their work at multiple scales, as well as the health, safety, and welfare of the public. Students will work on a multi-story, mixed-use, and multi-unit healthy housing project that engenders a particular spirit for the place and wellness of residents. Students will explore nested environmental scales, human and built context, cultural perspectives, and widely accessible, enabling, and inclusive environments as essential design elements in shaping spaces to improve the wellness outcomes of design.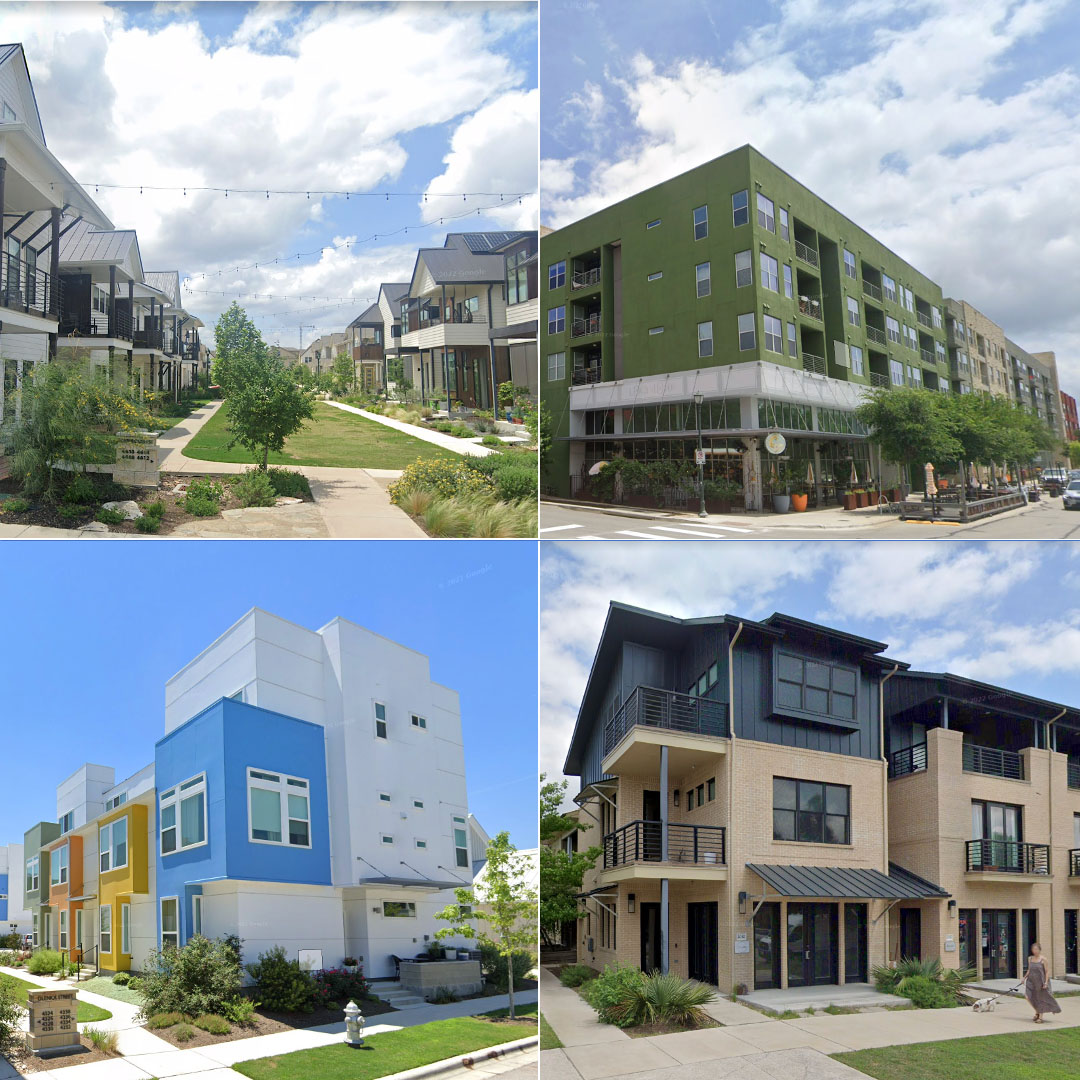 ULTRA HEALTHY HOUSING
Arch 4602 · Instructor: Julie Zook, Ph.D
You will design ultra healthy housing in this studio. For our purposes, designing ultra healthy means:
Housing vulnerable populations
Creating beauty as a method
Radically reducing energy use
Developing beneficial site/building conditions on a medical campus
Client: Covenant Heath of Lubbock
Collaborators: A graduate/undergraduate community design studio at University of Miami led by Professor Joanna Lombard.
Site study: Feb 2-3, Covenant Health, with University of Miami
Client presentation: April 24, with University of Miami
Deliverable: Professional-quality prospectus
Image: NORD Architects, Eco Village Housing
scaled rehabilitative architecture
Arch 5602 · Coordinator: Christi Wier, AIA
Instructors: Marshall Drennan · Mohammad Mehdi Ghiai
In this second graduate design studio we will explore the concept of therapeutic architecture and the many different applications and methodologies. This studio will take an integrative approach to the design of a comprehensive project dealing in several scales. The studio will integrate observing sessions at the Texas Tech Therapeutic Riding center, extensive site analysis and documentation, in addition to researching and collaborating with consulting disciplines. Following an initial research phase, studio work will be collaborative within the studio and integrative with last semesters' daylighting/energy/lifecycle cost analysis and across disciplines in the University. This design project will develop architectural ideations, design methodologies, and materialization strategies for innovative architectural solutions for an Adult and Pediatric Rehabilitative Center.
Thirty-Six Views of Lubbock, Texas
Arch 5604 · Instructor: Nate Imai
Students taking this studio will be asked to develop custom mapping tools for increasing cities' housing supply through small-scale odd lots. As residuals of cities' shifting urban morphology, these uniquely shaped infill opportunities resist formulaic real estate speculation and require an architectural vision beyond the imagination of most developers. Utilizing GIS data with custom scripts, lot searching tools developed through this class will analyze locational data as well as shape metrics to determine a set of parcels for testing and applying architectural housing strategies at an urban scale.
Co-Production of Liminal Spaces
Politics of Inside-Outside, Contested Heritage, and Decolonizing Urban Commons
Arch 5604 · Instructor: Asma Mehan, Ph.D
This graduate design studio will explore the intersections between the politics of inside-outside and the conceptualization of contested heritage and decolonization in urban environments. We will examine how different groups of society and marginalized communities can actively shape and challenge dominant narratives and power structures through the co-production of liminal spaces. The course will consider how these spaces can serve as sites of resistance and how they can contribute to the decolonization of urban environments.
The studio will focus on two comparative case studies in Europe and North America: Amsterdam and Houston. Issues of otherness, transnationality, globalization, migration, laboring class, ethnicity, and race play essential roles in the narratives of liminal spaces within these cities. They both host inconvenient pasts and contested heritage as gateways for cultural change. Many of these pasts have yet to be fully recognized. The course will delve into the politics of liminal spaces and consider how these spaces can foster community cohesion, integration, and cultural exchange.
Co-Production of Liminal Spaces
Tectonics of Inside-Outside, Robotic Production of Inclusive Architectural Thresholds
Arch 5604 · Instructor: Sina Mostafavi, Ph.D
This design studio will investigate the potential of digital design, emerging materials and robotic fabrication technologies to co-create liminal spaces and urban commons in the context of metropolitan cities, which are at the forefront of immigration. The Co-Production of Liminal Space explores how the sociopolitical norms and democratized access to emerging design and building technologies will shape the tectonics of building thresholds in urban commons. The research and design efforts target marginalized groups in an urban context by identifying how the enforced and hidden structure of powers homogenizes the social dynamics and building tectonics of urban commons. More specifically, with a focus on the notions of liminality, the projects address the contrasts between the interior and exterior tectonics of the public/private, indoor/outdoor and artificial/natural thresholds. The studio includes individual interdisciplinary site-specific research work and design projects of site-less research pavilions, which are meant to represent and showcase the architectural tectonics of inside and outside in an international exhibition setup.
Spring 2023 Courses
Huckabee College of Architecture