Course Repository
This page is a hub for syllabi, class overviews, and any documents that may be helpful throughout the semester.
Form & Space
Arch 1301 · Coordinators: Pratana Klieopatinon + Terah Maher
Design Studio 1, posits that form & space are the architect's primary materials; and that an essential task of the architect is the use of form to delineate and shape space.
The Studio explores architectural representation - the drawing and the model - as the primary vehicles through which architects practice critical perception, critical analysis, transformation of ideas, and the communication of spatial intention. The methodology of abstraction is the foundation of all architectural representation, and therefore the studio will introduce and emphasize a language of architecture, to support the clarity, precision, and quality of architectural ideas.
The studio will utilize a variety of representational methods, both analogue and digital, to develop and describe 3 studio projects that examine the relationship between form and space. Methods of representation employed throughout the semester include hand-drafted drawings, physical models, diagramming, photography, vector drawings, and digital collage.
Architectural Design III
Arch 2503 · Coordinator: Nate Imai
Instructors: Marshall Drennan · Nero Chenxuan He · Lahib Jaddo · Pat Klieopatinion · Lauren Phillips · Deborah Pittman · Steven Roop
This studio frames architecture as a medium for engaging and responding to multiple scales of inhabitation. The fragment and the whole are to be understood as equal parts in the architectural proposal and opportunities for design lie within the coordination of systems for occupation. Expected deliverables for the course will include plotted drawings and physical models.
Tectonics will be the primary lens for developing an understanding of the ways buildings' elements come together in support of a spatial, formal, sequential, and aesthetic agenda. The project will be sited within an urban context – successful building proposals will apply organizational and programmatic principles in the design of a structure responsive to a specific site's physical context and latent atmospheres.
Intermodal Hub City
Arch 3602 · Coordinator: Lauren Phillips
Instructors: Adrian Anaya · Logman Arja · Roberto Becerra · Marshall Drennan · Deborah Pittman · Ke Sun, Ph.D. · Sara Velasquez
ARCH 3601, Architectural Design V, builds on students' previously developed skills in architectural representation, analysis, composition, and tectonic articulation. The semester will be sequenced as three related phases, each building on the last, culminating in the design of an intermodal urban hub and urban observation platform in downtown Lubbock. Throughout the course of the studio, students will produce iterative design documentation including analytical and speculative drawings and models, drawings describing site constraints and urban context, and high-quality architectural drawings and models describing the design of spatial, structural, and tectonic systems addressing public and private programs on an urban site.
Architecture for Architecture
Revitalization and Expansion of the Huckabee College
Arch 4601 · Coordinator: Saif Haq, Ph.D
Provides instruction in advanced architectural design projects. Students develop integrated design skills as they negotiate the complex issues of program, site, and form in a specific cultural context. Integrates aspects of architectural theory, building technology, and computation into the design process.
To Revere or not to Revere?
Arch 4601 · Instructor: Lenora Ask, AIA
This section will explore the context of Texas Tech University and the HCOA's role within that context, not only as it pertains to this addition and renovation, but in our roles as design leaders on campus and in society. Students will be challenged to question whether a strict contextual response for the HCOA building renovation is the solution or is a more constructivist approach to be taken, shattering conventions, and creating design solutions that challenge homogeneity. The answer may be a subtle offering based on reverence but forward moving, a respectful transition to innovation and modernity. Based on careful study of the campus context, its history and the history of the architectural building itself, students in this section will be encouraged to make thoughtful and bold decisions about appropriateness, or not, of strict reverence as the best way to honor, connect and represent our college and its role on this campus.
Architecture for Architecture
Revitalization and Expansion of the Huckabee College
Arch 4601 · Instructor: Hendrika Buelinckx, Ph.D.
"I am proud today to roll up our sleeves! I am proud that this gift is going to be the vehicle to renovate and substantially expand the footprint [of this building and for it] to be an active part of this future vision for the College of Architecture. So many things in our world could be solved if we can simply provide an education to more people."
—Chris Huckabee, November 30, 2022
Let's roll up our sleeves.
Let's leave our carnivorous concrete cage
and let's go fly a kite.
Let's use our imagination
to re.assess the uses of the Old and shape the appearance of the New
so that we might enhance
the educational experience
of many more future generations of students.
Consider this as an "Invitation au Voyage" (as quoted by Eileen Gray).
Architecture for Architecture
Revitalization and Expansion of the Huckabee College
Arch 4601 · Instructor: Jimmy Johnson, AIA
This studio will be conducted much like an architect's office. Each student will be expected to create and develop a design that will fulfill the course objectives, but also to be part of a group project as well as to dive into specific background research relating to the semester design proposal.
The studio will be formulating a response to the renovation and substantial expansion to the Huckabee College of Architecture. We will study the unique challenges in the design of building renovations and how codes, accessibility, and existing unknowns influence design decisions.
Desk critiques will occur daily by assigned groups divided into a series throughout the semester which will ensure that everyone has an equal opportunity for constructive criticism. Class time not spent on desk critiques will be used for individual Q&A, focused studio lecture, or additional exploration of feedback on student projects.
Challenging Conventions & Past Norms in a Time of Environmental, Social & Cultural Change
Arch 4601 · Instructor: Lori Ryker, Ph.D.
We live in the Anthropocene, an era distinguished by significant human impact on Earth's geology and ecosystems affecting climate, habitats, biodiversity and humankind's health and experience across the planet.
To begin this project you are asked to review the United Nations 2030 Declaration for Sustainable Development for the project's performance considerations, and utilize 2030 as the date of completed construction for the building and its surrounding scape.
This project requires that your premise move beyond a "business as usual" design approach into a proposition that envisions solutions to conditions we are only beginning to recognize and experience.
Evolving human habitation assumptions, construction means and methods, best strategies for reduced or near zero energy use, integrated interspecies cohabitation, and the broader conditions of human occupation of the planet will all come into focus in your design considerations. Initial exploration of these aspects will start with readings, presentations and discussions.
Architecture for Architecture
Revitalization and Expansion of the Huckabee College
Arch 4601 · Instructor: Gary Stephens
The creation of architecture is an interesting union of pragmatic and creative processes. On the one hand, you have the practice of architecture. The integration of engineering systems, architecture systems, building materials, code compliance, cost effectiveness, et el. After all, the building must be "buildable". One the other hand, architecture is a creative process; intuitive, novel, perhaps even whimsical. Isn't the purpose of architecture to inspire and stimulate?
Often the practice is labeled as the practical side of the architectural process and in conflict of the creative design process. History informs us differently. Great architects have had the unique ability to embrace the pragmatics to inspire the design process.
As 4th year students you have a well-developed understanding of the design process. Perhaps not as well developed is the pragmatic process. My intention and hopes for this semester are to expand your understanding of the practice of architecture. Not to dwell on the pragmatics, but understand it, perhaps to inspire and stimulate, even intuitively, lead you to a higher level of design.
Architecture for Architecture
Revitalization and Expansion of the Huckabee College
Arch 4601 · Instructor: Christi Wier, AIA
This studio will deal with two design conditions: revitalization and expansion of existing buildings and creatively connecting an academic building to a campus masterplan. As an architecture project the focus will be on spaces and forms, and their relationships to the discipline, existing built conditions, and the campus.
Students will be challenged to seek and understand the needs of design education, stakeholder priorities, cultural issues, the region, and institutional aspirations. Also, they will study the original design philosophy and on-site conditions of the campus and the building. As a senior level studio, students are asked to investigate, iterate, and integrate several complex practicalities of architectural design. From educational to environmental, from material to immaterial, and from concept to reality students will design a comprehensive architectural design proposal for a revitalized and expanded Huckabee College of Architecture that also enhances the campus to which it belongs. Students are required to understand the Huckabee College of Architecture culture and TTU priorities and propose an individual design to meet the required program elements and design challenges.
CeramixCool
Investigating 3D Printed Ceramic Evaporative Cooling for Residential Design
Arch 4601 · Instructor: Erin Hunt
Phoenix, Arizona, has experienced significant impacts from climate change, with an average temperature increase of 2.6 degrees Fahrenheit leading to droughts, water shortages, and wildfires. The city's temperature could increase by 5.5 to 8.5 degrees by the end of the century, making it one of the American cities most susceptible to extreme heat. Low-income communities and communities of color are expected to be significantly affected. Students will research numerous neighborhoods to determine suitable sites for their architectural interventions. Clay, a sustainable material, has been used historically in Phoenix for evaporative cooling. Some of these systems have recently been replicated using irrigated 3D-printed ceramics. Students will research new ways to use clay 3D printing in their building's façade. They will design and test their proposed systems iteratively throughout the semester to create innovative evaporative cooling and vertical gardens engaging in architectural research. This studio will focus on passive housing designs.
CENTER FOR ENVIRONMENTAL RESILIENCE
Arch 5600 · Coordinator: Peter Raab
Instructors: Sara Bradshaw, AIA · Piyush Khaimar, Ph.D. · Sina Mostafavi, Ph.D.
Humans have distinguished themselves as extremely adaptable creatures. Our species live near oceans and rivers, within desert climates, and at altitudes. As global CO2 levels accelerate, we must again temper our future architectures for the realities of a warming climate and extreme weather.
This initial graduate design studio will grapple with environmental resilience, ecological consciousness, and the realities of shifting underpinnings of climate knowledge. Through an integrative design approach, students are required to synthesize these complex issues and test assumptions using building science within the adjacent technology course to design a Center for Environmental Resilience.
In teams, students will develop architectural ideations, design methodologies, and materialization strategies in relationship to environmental resilience, equity, and well-being. Final projects will constitute comprehensive architectonic solutions tempered through building science towards the 2024 ACSA/AIA COTE international student competition.
A field trip to visit architectural exemplars in Fort Worth and Dallas is scheduled.
Studio Mexico
Arch 5603 · Instructor: Joe Aranha
The pedagogy of the studio is based on learning from a short immersive experience in a culture and context different from one's own. Students will travel to Mexico City and Puebla where they will visit selected noteworthy modern and contemporary buildings, have guided walks in a selection of neighborhoods and public spaces. They will spend several days in Cholula, a rapidly growing town classified as Pueblo Magico (Enchanted Town) because of its historical, archeological, cultural, and architectural significance. In Cholula planned interactions with faculty and students of architecture, from Universidad de las Americas, Puebla. (UDLAP) will complement investigations and assist in critical analysis of proposed sites, They will study local architectural typologies, uses of space and materials. Upon return, students will develop a program, explore ideas, and propose designs for a contemporary community building and adjacent related public spaces in Cholula.
DUST Studio
Arch 5603 · Instructor: DUST – Cade Hayes and Jesus Robles with TTU Faculty Liaison – Steven Roop
The history of thermal bath design dates back thousands of years and is closely intertwined with the development of civilizations, cultures, and architectural styles. The focus of the DUST studio will center around the conceptualization and design for a thermal bathhouse complex, drawing inspiration from the landscapes of Jemez Springs, New Mexico—a context laden with historical, cultural, and environmental significance.
Through this endeavor, we will explore the interplay of regional contextual elements, local cultural influences, the evolutionary typology of bathhouses, and themes of light, water, time, materiality, and place. Additionally, our approach will encompass pragmatic considerations, ranging from responsive design principles to structural considerations, material sourcing, and contextual integration. The aim is to craft an environment responsive to and of place while harmoniously fostering health, well-being, and community engagement.
These pursuits will cultivate a comprehensive understanding of how design can play a pivotal role in shaping profound human experiences.
Caring Homes For Meaningful Lives
Arch 5603 · Instructor: Lingyi Qiu, Ph.D.
In this studio, students are invited to reimagine the future of elderly care. For the design of the second phase of a medical resort in Oklahoma City, OK, the focus will be on implementing the innovative "Green House" model. This approach seeks to shift away from traditional clinical nursing facilities and emphasizes community-integrated, home-centric solutions for seniors. Drawing from evidence-based design principles, students will be challenged to conceive homes that address not only the physical needs of the elderly but also their emotional, psychological, and social well-being. The journey will be enriched by on-site explorations, where students can visit the project site, the Phase I medical resort, and the design firm, interacting with residents, medical staff, the property manager, and the architects. Through rigorous research, analysis, and design synthesis, students are expected to craft environments where aging becomes a graceful intertwining of architecture, landscape, and community.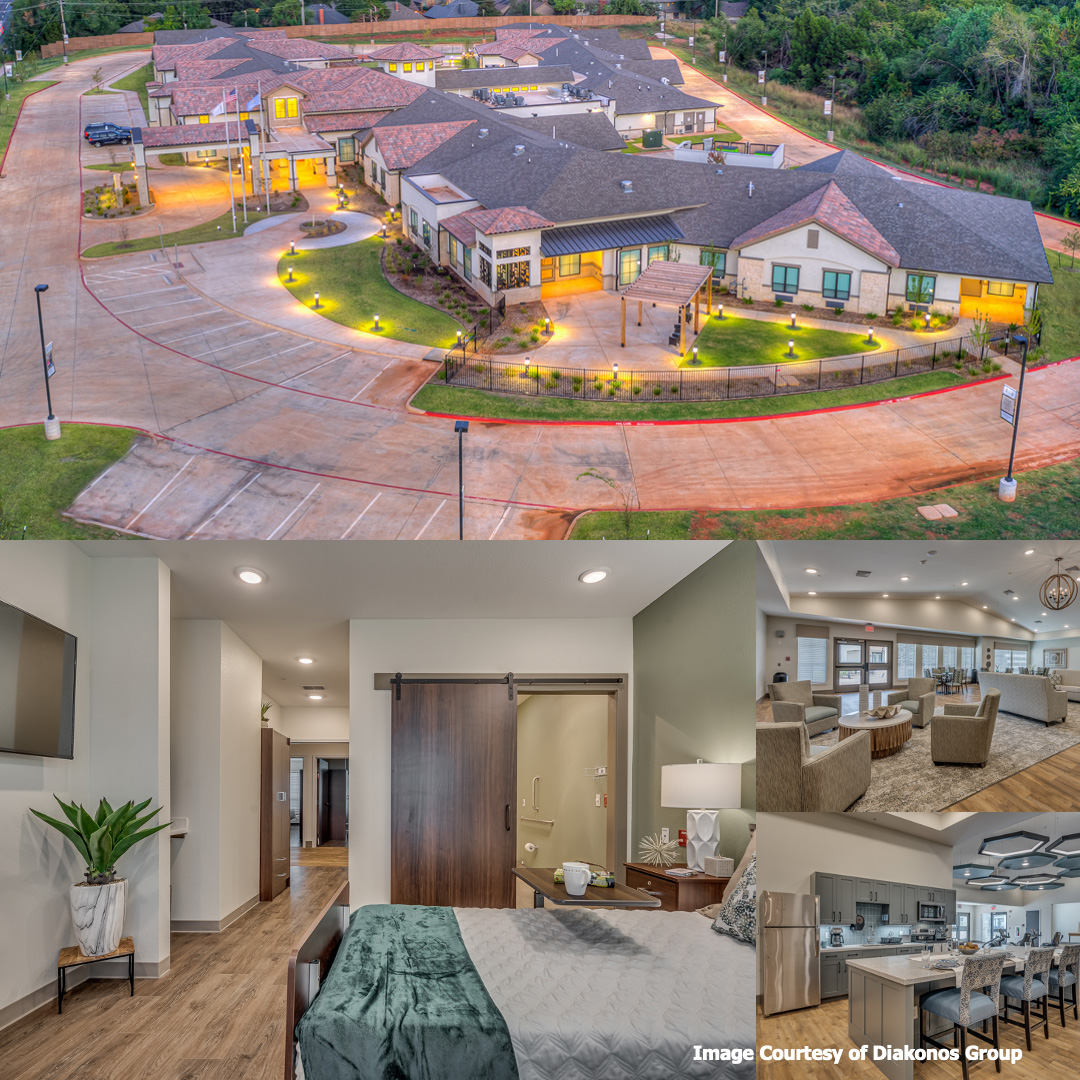 Land~Scape
operating at the intersection of human construction and the evolving nature of the planet
Arch 5603 · Instructor: Chris Taylor
Land Arts of the American West is a transdisciplinary field program expanding awareness of the intersection of human construction and the evolving nature of our planet. Land art begins with land and extends through complex social and ecological processes that create landscape—including everything from petroglyphs to roads, dwellings, monuments, and traces of actions. We camp for over fifty days and travel nearly 6,000 miles overland throughout the West immersed in the primacy of first-person experience and the realization that human-land relationships are rarely singular. Field taught in conjunction with ARCH 5301 Land Arts Seminar. Sustained bodies of work are produced from research inquires that are presented on campus for critique and exhibition.
Applications for Fall 2024 are due to the Graduate School in February 2024.
Huckabee College of Architecture