CoA Distinguished Alumnus - Dan Hart elected 2021 First Vice President/2022 President-elect AIA
The College of Architecture is thrilled to report that earlier this month Dan Hart, FAIA, PE, founding president of the Design Leadership Alliance, and Distinguished Alumnus of the College of Architecture was elected as the 98th President of The American Institute of Architects (AIA), succeeding 2021 President Peter Exley, FAIA, of Chicago.
Dan completed a dual degree in architecture and civil engineering during his time at Tech and in 2017 was named Texas Tech University College of Architecture Distinguished Alumnus. Dan says, "I can't imagine better preparation for life than my education at Tech. Engineering grounds you in fact and scientific inquiry and allows you to apply those principals to solving the practical challenges people face. Architecture similarly applies the arts and humanities and science in ways that make human life and interaction possible. That whole-minded education certainly prepared me for my work, but also equipped me to navigate life - it had a huge impact."
Dan is also the founding President of the CoA's Design Leadership Alliance and remains involved as immediate past president as the organization continues to develop, "When Dean Williamson first called me about what we now call the DLA, I think we both immediately recognized the real opportunity it presented to bridge practice and academia. We knew this was deeply resonant with the tradition of the CoA. Design Leadership in this arena was the perfect mission for the group. I feel privileged to be a part of it."
Dan is the Executive Vice President of Architecture, member of the Board of Directors and Principal with Parkhill, a 450-person firm in Texas, New Mexico and Oklahoma. Based in Austin, Dan has been the Texas Society of Architects President, Moderator of the AIA's Strategic Council and a Director on the National Board of AIA.
"It has been my pleasure to get to know Dan since I assumed the dean's position in 2010. I've sought out his advice on numerous occasions related to the CoA and have worked very closely with him in the formation of the Design Leadership Alliance. The close collaborative relationship I've had with Dan, his thoughtfulness, and his passion for architecture and architectural education makes me confident that his leadership of the AIA will be equally committed, heartfelt, and productive. Please join me in congratulating Dan on this tremendous honor," said Dean and professor Jim Williamson.
CoA Fall 2020 Lecture Series, "Calibrations: The Space of Practice"
This academic year's Lecture Series, titled Calibrations: The Space of Practice, has been formed to address and promote the expanded spaces of architectural practice regarding critical issues of diversity and inclusivity.
The series will focus on three practices: architecture, community building, and context: the way practices are multiple and evolving, community building through inclusion and representation of minority voices, and creation of context via reframing of architectural narratives to create inclusive contexts for design.
Individuals from the university, college faculty, and student body will act as moderators for each lecture. Lectures will be synchronous and will partner both the Lubbock and El Paso campuses. To learn more about the series, watch previous lectures, or view the full list of events and speakers, click here.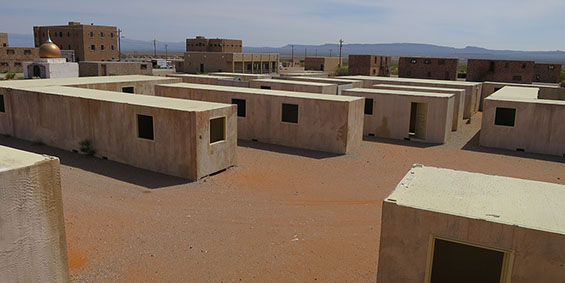 Ersela Kripa and Stephen Mueller Open Lecture Series at Cooper Union
Ersela Kripa, Acting Program Director, and Assistant Professor at the TTU College of Architecture in El Paso, and Stephen Mueller, Research Assistant Professor, opened the lecture series at Cooper Union on September 16th, hosted by the dean Nader Tehrani, and Lydia Kallipoliti. The lecture focused on their book Fronts: Military Urbanisms and the Developing World. To learn more about their lecture, click here.
Ersela Kripa Invited to Speak at NJIT College of Architecture Lecture Series
Ersela Kripa has been invited to speak at the NJIT College of Architecture lecture series, titled "Responsibility." The event will be held Monday, September 21st, 6:00 P.M. (EDT) Ersela will be in conversation with Ronald Rael, discussing the designer's responsibilities of using technology in architecture. To learn more about this upcoming event, visit design.njit.edu/news/lectures.
Lisa Lim Published in HERD: Health Environments Research and Design Journal
Lisa Lim, PhD, and assistant professor at the College of Architecture partnered with Ruth Kanfer, PhD, Robert J. Stroebel, MD, and Craig M. Zimring, PhD, to co-author, "The Representational Function of Clinic Design: Staff and Patient Perceptions of Teamwork." Their study empirically investigates the relationships between visibility attributes and both patients' and staff members' teamwork experiences and was published on HERD's website September 15th, 2020. To learn more about this publication, click here.
Distinguished Alumnus W. Mark Gunderson, AIA, published in Texas Architect, PLAT 8.5, and Donald Judd Architecture
2006 CoA Distinguished Alumnus W. Mark Gunderson, AIA was published in the July / August issue of Texas Architect with featured article "Architecture and Patronage", his 31st article for the magazine. To view a few of his more recent articles for Texas Architect, click here.
In May, his article "To Bring to Light" was published in the Rice School of Architecture online journal Plat 8.5 and his 2017 lecture "From Silence" on Louis Kahn was included in the online lecture collection of the Dallas Architecture Forum.
Gunderson's text on the 1956 Gruen Plan for Fort Worth was included this spring in the Handbook of Texas online by the Texas State Historical Association and he has contributed the foreword, "Proportion of Concerns", to the upcoming 2nd edition of "Donald Judd Architecture in Marfa, Texas" by CoA's Professor Upe Flueckiger which is due in early 2021 from Birkhauser.
Mark's 2012 "Place and Time" keynote lecture for the College of Architecture's "Design Across the Spectrum" Conference can be viewed here.
Professor Saif Haq Named Juror for 2020 Heathcare Environment Awards
Dr. Haq has been appointed by The Center for Health Design, in partnership with Healthcare Design magazine, as a juror for the 2020 Healthcare Environment Awards. Haq will work alongside a mix of jurors with individual roles and unique backgrounds to ensure that each project is reviewed from a variety of perspectives. Submissions are accepted for projects in several categories – acute, ambulatory, and long-term care, as well as broader categories like conceptual, student, and alternative settings with an interest in specialties such as Health & Fitness Wellness Facilities, Landscape Design, Behavioral Health, Pediatrics, Health and Education, Technology and Telehealth, Healthcare at Home, Community Health Centers, etc. To learn more about the award or to view previous recipients, visit healthdesign.org/certification-outreach/awards-recognition/healthcare-environment-award.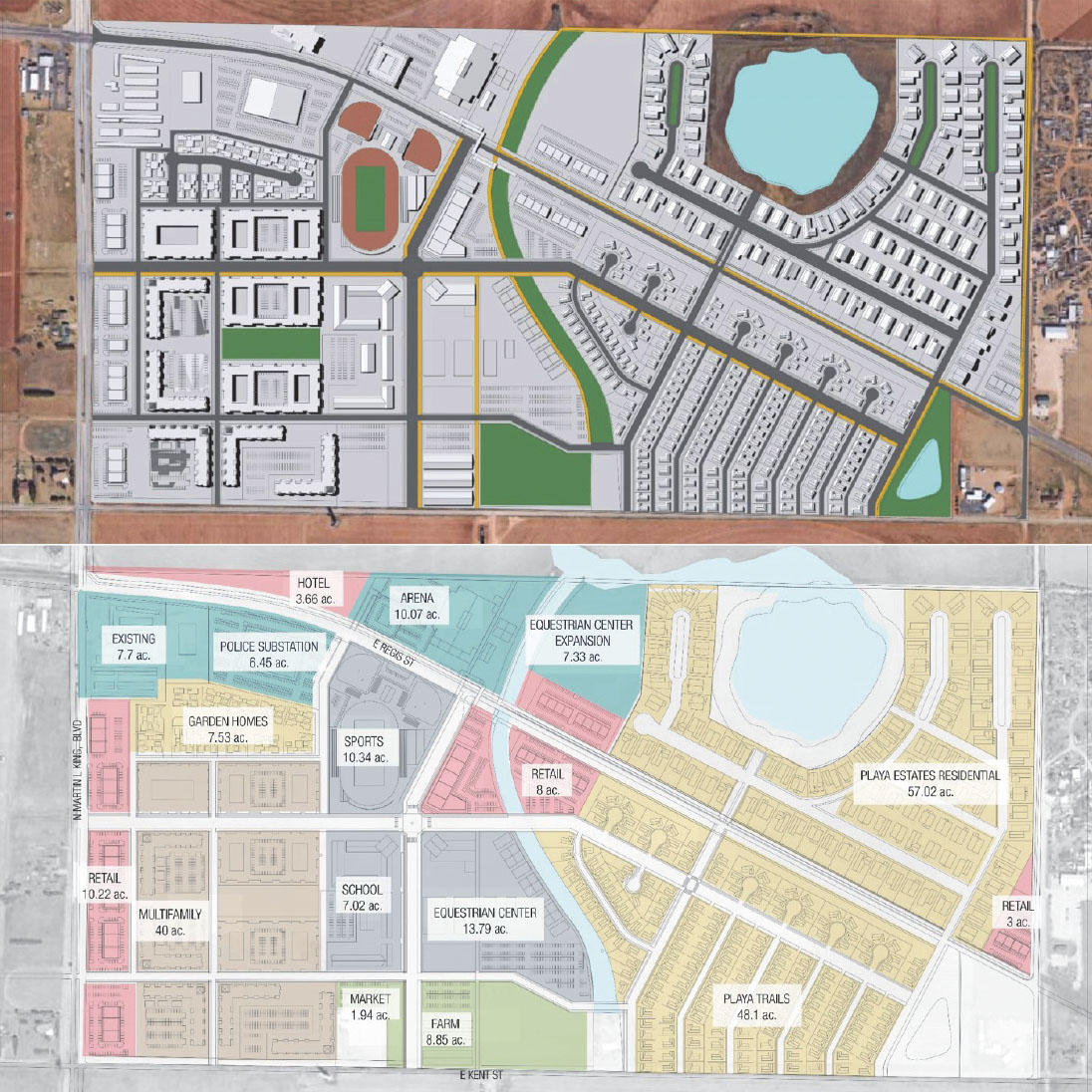 Article Co-Authored by Professor David Driskill Published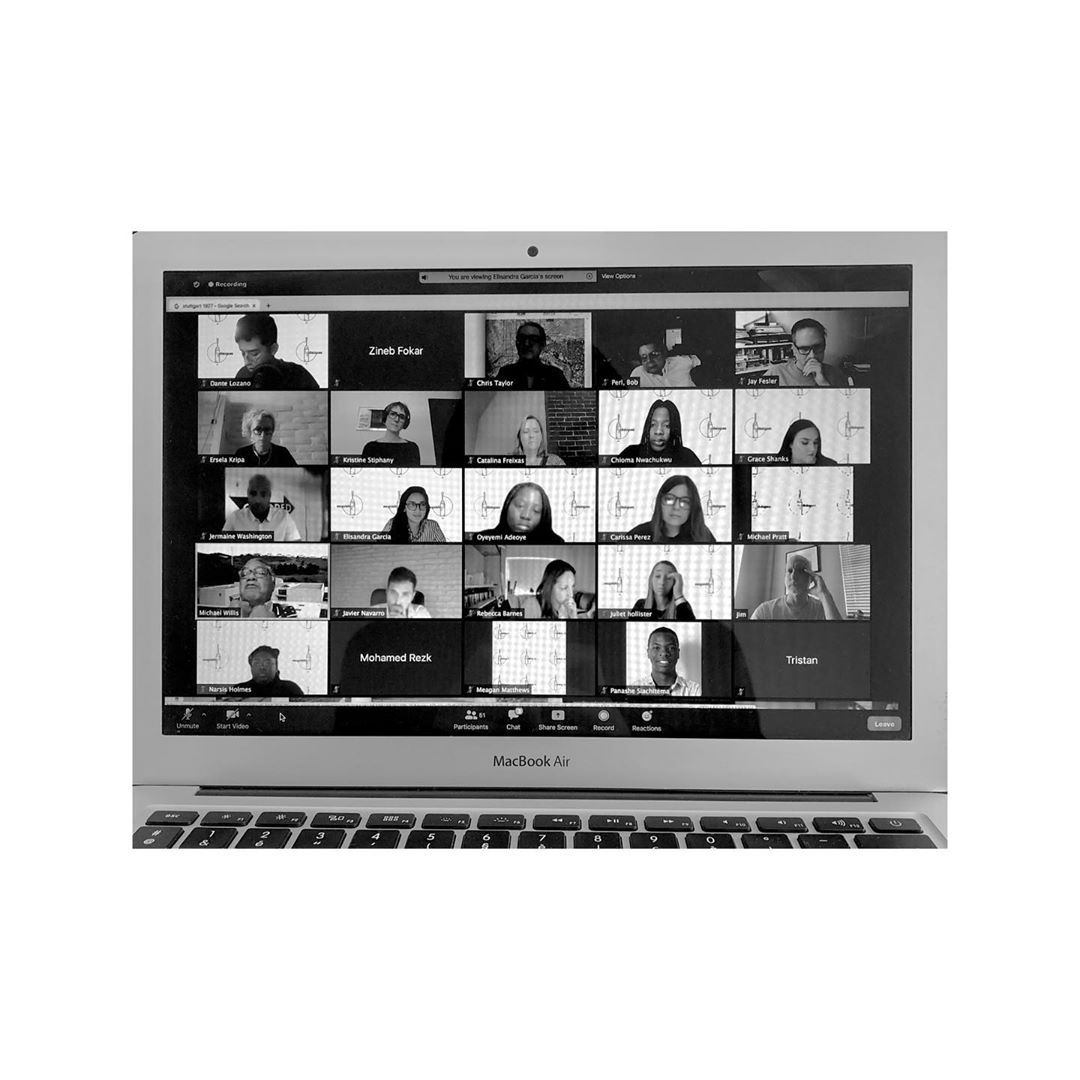 Successful Virtual Panel Held by CoA Dialogues
Dialogue 01, held August 28th, 2020, was a tremendous success and included panelists Ersela Kripa, Kristine Stiphany, Chris Taylor, Jermaine Washington, Michael E. Willis, and Catalina Freixas. Dialogue 01 discussions centered around architecture, urban space, and race. CoA Dialogues is a student run, research and debate team led by professor Elisandra Garcia. Their 2020 team consists of: Narsis Homes, Panashé Siachitema, Grace Shakes, Mohamed Rezk, Meagan Matthews, Juliet Hollister, Zineb Fokar, Chioma Nwachukwu, Oyeyemi Adeoye, Dante Lozano, and Carissa Perez.