Andrew Ibrahim
External Vice President
Email: andrew.ibrahim@ttu.edu
Hello, Red Raiders! Andrew Ibrahim is incredibly honored to be serving the student body as external vice president for the 2022-2023 academic year.
He is a senior originally from Alexandria, Egypt, but found himself trading the Egyptian desert for the West Texas desert some time ago. Growing up in Lubbock, it only made sense for him to continue his education in the Red Raider community. He is currently pursuing a dual-degree in Cell & Molecular Biology and Honors Sciences & the Humanities from the Honors College.
Throughout his three years in Student Government, he has served as chairman, sergeant at arms, and director and president of the First Year Council.
This year, he is fortunate to continue his work in the Student Government Association. Himself, as well as his closest friends and teammates, are ready to go to work for you, the students. This year in SGA will be huge. His position will focus on student safety, a massive transportation & parking overhaul, launching a new student mentorship program, and continuing to lobby and create a sustainable partnerships with Uber/Lyft for gamedays, while breathing new life into the safe ride home program.
As external vice president, his position oversees all SGA programs and student services. So, please feel free to reach out with any student concerns. He looks forward to not only maintaining existing relationships with Red Raiders on campus, but having the opportunity to serve and magnify the voices of every single one of you.
So, please do not hesitate to reach out at andrew.ibrahim@ttu.edu. His office doors are also always open in the SGA office on the third floor of the Student Union Building, Room 302. Have a great semester Red Raiders, and wreck 'em always.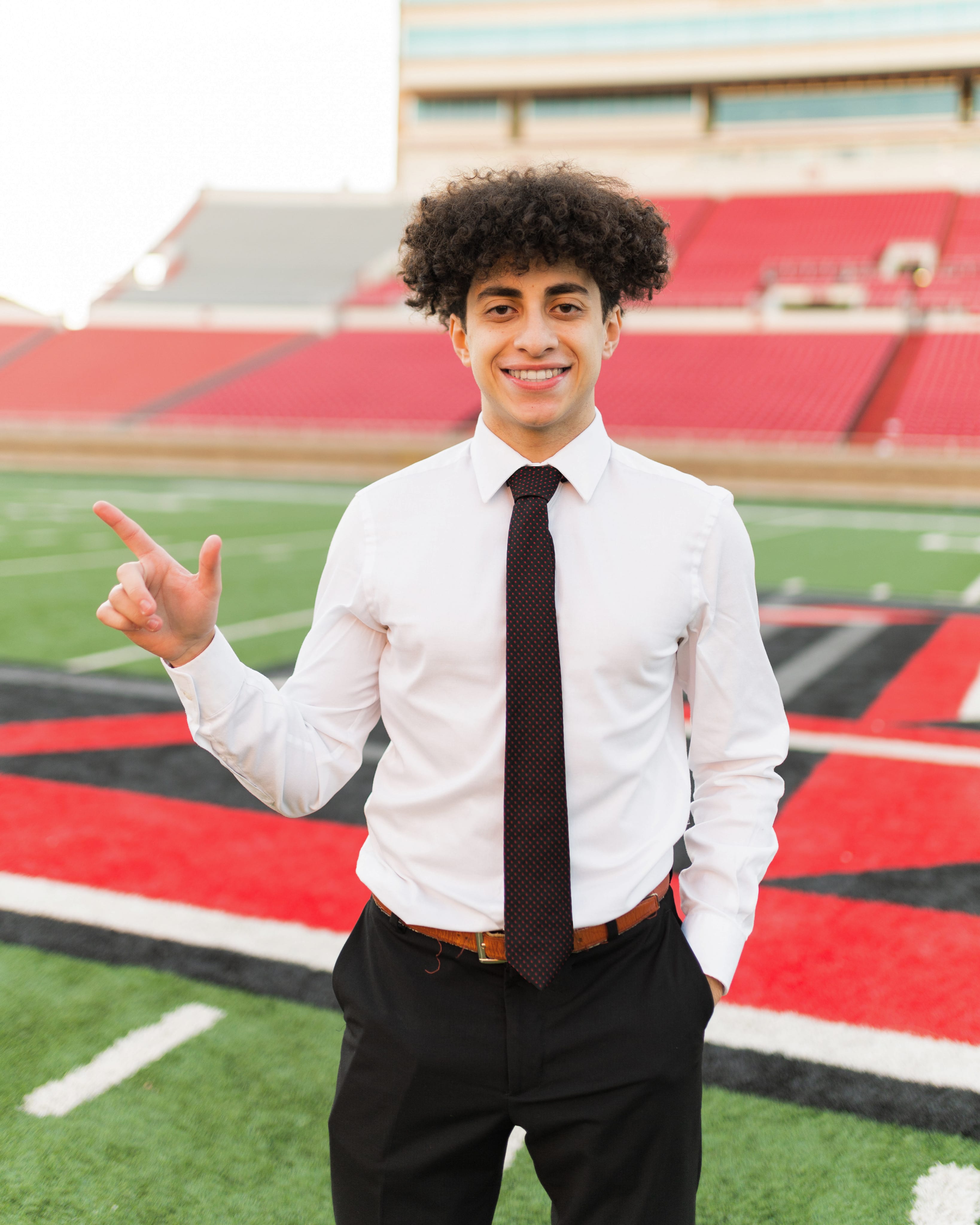 Student Government Association