Each of the 4 students also placed in the Top 100 Sports Sales Candidates rankings at the end of the competition.
In November, four students from the Jerry S. Rawls College of Business represented Texas Tech University in the virtual qualifying round of the National Collegiate Sports Sales Championship (NCSSC) competition. Out of the 38 schools competing, Texas Tech finished fourth overall and earned a spot to compete in the championship round during the National Collegiate Sports Sales Championship & Conference in February.
The group consisted of four students, and each scored in the Top 100 Sports Sales Candidates at the end of the competition: Alyse Roberts, a senior majoring in marketing with a sales certificate, scored first overall in the qualifying round; Rafael Arroyave, a senior majoring in marketing with a sales certificate, scored 13th; Andres Sugg, a senior majoring in business management, scored 40th; and Rebecca Israel, a senior majoring in marketing with a sales certificate, scored 98th.
"We didn't get the results until a month after we competed," said Roberts, speaking about what it was like to find out each group member scored in the top 100. "I felt so happy to know that all the work we put in over the last four weeks paid off."
Mark Fish, associate professor of practice of marketing and supply chain management and assistant director of the Center for Sales & Customer Relationship Excellence, served as the group's faculty advisor. He credited the group's dedication to preparation and collaboration for their success.
"We met on a regular basis preparing for the competition," said Fish. "The team-members worked together, supporting each other, bouncing ideas off of each other and pushing each other to excel."
The NCSSC is a role-play competition where recruiters serve as buyers and students have to pitch a particular product. Participants were split into different rooms, and each room had its own set of buyers and judges. For each role-play, a student met individually with a buyer over a Zoom call and were judged based on a rubric provided in the competition's study guide.
The Rawls College students acted as representatives of the NBA's Atlanta Hawks and were tasked with selling a seating package to a tech company.
While preparing for the qualifying round of the NCSSC competition, various forms of uncertainty hung over the group, each with unique challenges for the group to overcome.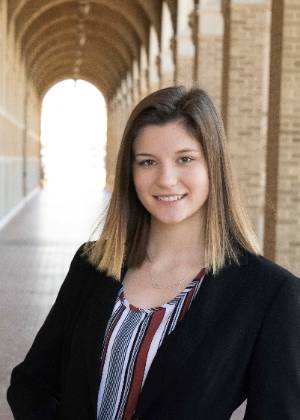 "All of us had different buyer profiles that could meet with us and present themselves as buyers," said Israel, speaking of the uncertainty of the competition. "When it's a role-play, you don't know what the other person is going to do or say, so prepping together helped prepare us for more variety as far as what could happen."
Roberts, unlike her fellow group members, had to overcome a lack of interest in sports. This can be challenging considering the tickets being sold are for a sporting event. So, how'd she do it?
"I focused more on the seats instead of the sport," said Roberts, who also serves as the president of the Tech Society for Sales. "Yes, the seating package includes tickets to the game, but I tried to bring more focus to the benefits of the package and to highlight the arena setting."
Roberts leaned on her passion for and experience with sales to pivot to talking about something she had more familiarity and comfort with.
If Roberts represents one end of the spectrum of sales experience, Sugg represents the other.
"This was my first time doing a sales competition or anything strictly related to sales," said Sugg. "Because I was brand new [to sales], I knew I had to catch up to the other people in the group because they were really good in our first couple of practices."
Sugg didn't let his lack of experience slow him down. Instead, Sugg met with Fish to get a crash course on sales.
"I had to do some one-on-ones with Professor Fish to make sure I was up to speed with everybody else," said Sugg. "He taught me things like spin and how to be ready for the competition. I learned how to form a sales pitch and even how to connect with the recruiter and come in ready with a plan in place."
While the group was very appreciative of Fish's knowledge and sales expertise, it was his availability and willingness to meet that really stood out.
"[Fish] was a strong coach and mentor," said Arroyave. "If we wanted to practice individually or as a group, we could. Since we didn't know the buyer profile at first, he served as our buyer in the practices, and we got an idea of how things would be."
Fish continued to alternate between coach and mentor even when talking about the group's chances in the championship round.
"The competitive side of me wants to say, 'Get out there, do what you know how to do and win it!' The academic mentor side of wants to say, 'You've already proven your abilities, so now go, have fun and enjoy the experience because this is just a stepping stone for your careers in sales.'"
The championship round will differ quite a bit from the qualifying round. While the qualifying round was held virtually through Zoom, the championship round will be in person in Atlanta, Georgia at the State Farm Arena, the home of the Atlanta Hawks. The championship round will also feature a March Madness style bracket and feature knock-out competition where each school selects two sellers to compete. Though only Roberts and Arroyave will be participating in the championship round, all four Rawls College students will make the trip to Atlanta.
While all of these changes from the qualifying round pose new challenges, perhaps the biggest will be the shift to in-person selling.
"Body language tends to play a very important role in a sales call, and that's something we will have to work on," said Roberts. "I get really shaky when I'm nervous, but you can't see any of that over Zoom."
Fish, for his part, is confident the group will do well in Atlanta.
"I know that the team is capable of winning outright, and I also know that any of the team can win individually."
The championship round is scheduled to take place on February 7-8. More information about NCSSC can be found on their LinkedIn page.