Area of Marketing and Supply Chain Management
Excellence In:
Marketing Research
Strategy and Theory
Customer Relationship Management
Supply Chain Management
Through an interdisciplinary approach, the Area of Marketing & Supply Chain Management helps students develop a career-ready toolkit built on strong foundations in customer buying behaviors, market research and analytics, product development, supply chain management, pricing/promotions, sales management, and marketing strategy. Our award-winning faculty members have strong records of publication in top academic and practitioner journals, execute innovative research and leverage their industry experience to prepare students to create value in their professional careers.
Our Faculty and Staff
Learn more about our faculty and staff in the Marketing & Supply Chain Management department by viewing our directory.
Research & Centers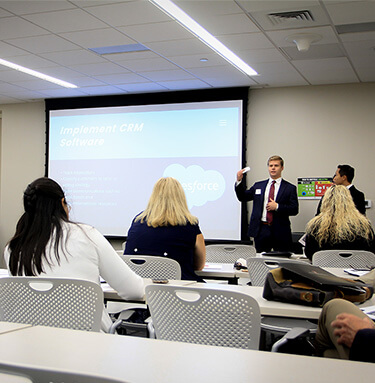 Center for Sales and Customer Relationship Excellence
The Center for Sales & Customer Relationship Excellence prepares and develops future leaders through academic programming, research opportunities, and corporate partnerships.
Learn More
Neurological Technology Lab
Providing research training for undergraduate and graduate students, the Neurological Technology Lab uses EMG, EKG, GSR, and other physiological responses to address research questions.
Questions?
---
Connect with us to learn more about Rawls College and our Area of Marketing and Supply Chain Management.
Rawls College of Business