Rawls
Undergraduate
Research

program
Research • Analyze • Present • Network
The Rawls Undergraduate Research Program provides undergraduate students with a unique opportunity to participate in faculty-mentored research at Rawls College.
undergraduate research mentees
As an Undergraduate Research Mentee, student researchers will have opportunities to conduct research, analyze data, present research results, network with students who have similar research interests, and develop working relationships with Rawls College faculty mentors.
Conducting undergraduate research can play an important role in your college experience through benefits such as:
Establishing 1:1 connections with faculty experts allowing you to gain an understanding of research methodology.
Developing transferable skills, including critical thinking, problem solving, communication, collaboration, and independence through hands-on learning.
Providing effective career preparation while paving a pathway to graduate school.
Building a community with peers, faculty and organizations on- and off-campus.
All Undergraduate Research Mentees receive a $1,000 scholarship each semester of the program (fall and spring).
Apply to Become an Undergraduate Research Mentee
Each fall, Rawls College accepts applications for the Rawls Undergraduate Research Program which runs September through May. Although the program is designed for Rawls College undergraduate students in their junior or senior year with a GPA of 3.0 or higher, exceptional students from other classes may be considered on a case-by-case basis.
Prospective mentees must exhibit an enthusiasm for research and be willing to:
Dedicate at least 10-12 hours per week to work on their project during the fall and spring semesters.
Meet with assigned research mentor at least once per week.
Attend at least one research skill-building workshops each semester. Qualifying workshop such as the Responsible Conduct of Research and Scholarship training, Endnote, R, SPSS, research methodology, coding languages, data management, and data visualization are typically offered through TTU Library Services.
Submit a timely research log each month.
Submit a 10-page project report and complete a program evaluation at the end of each semester.
Present their research at the spring TTU Undergraduate Research Conference.
Mentee applications open August 25, 2021.
faculty research mentors
Undergraduate research is one of the keys to growing Rawls College as a leading, research-based business school, and its success depends on the support of our world-class faculty. Developing the research skills of undergraduate mentees by partnering with them on a genuine research project supports one of the most important aspects of our mission to advance knowledge through impactful research.
Faculty can engage undergraduate students in guided research activities such as coding, transcription, focus group and survey development, data visualization and data analysis. The assigned research activities should be designed so that they can be completed by the mentee during one program cycle (September-May) and support scholarly or creative projects, a pilot project, a specific part of a larger project or be designed to provide preliminary data for future research.
Faculty research mentors will receive $1,000 in research support each semester. Funds must be spent during the academic year and can be used to pay for approved research expenses.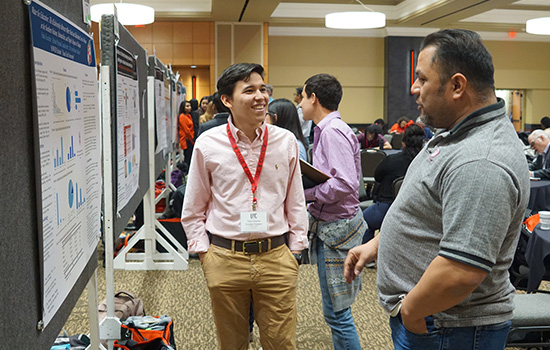 Apply to Become an Undergraduate Research Mentor
Faculty research mentors take on the responsibility of teaching students important research skills, but will also benefit as students often bring fresh insight and inquiry to their area of study. Prospective mentors must be full-time Rawls College faculty members and be willing to:
Meet with their assigned research mentee at least once per week. Students report much more positive experiences when they have regular contact with their research mentors, setting up a regular schedule of meetings is an effective way of ensuring regular contact.
Orient their assigned mentee to their selected project and establish clear expectations for the mentee's assigned research project activities, associated tasks and their importance to the project.
Establish clear policies concerning schedules, a timeline of assigned research activities, communications, progress performance reviews and expected deliverables.
Work with the student researcher throughout the entire undergraduate research process – i.e. availability not only during the actual research period, but also before the research begins (to assist with project design and proposal writing) and after the research has been completed (to assist with analysis of final results and presentation of research at the TTU Undergraduate Research Conference).
Mentor applications are due August 15, 2021.
Apply to Become a Mentor
Rawls College of Business