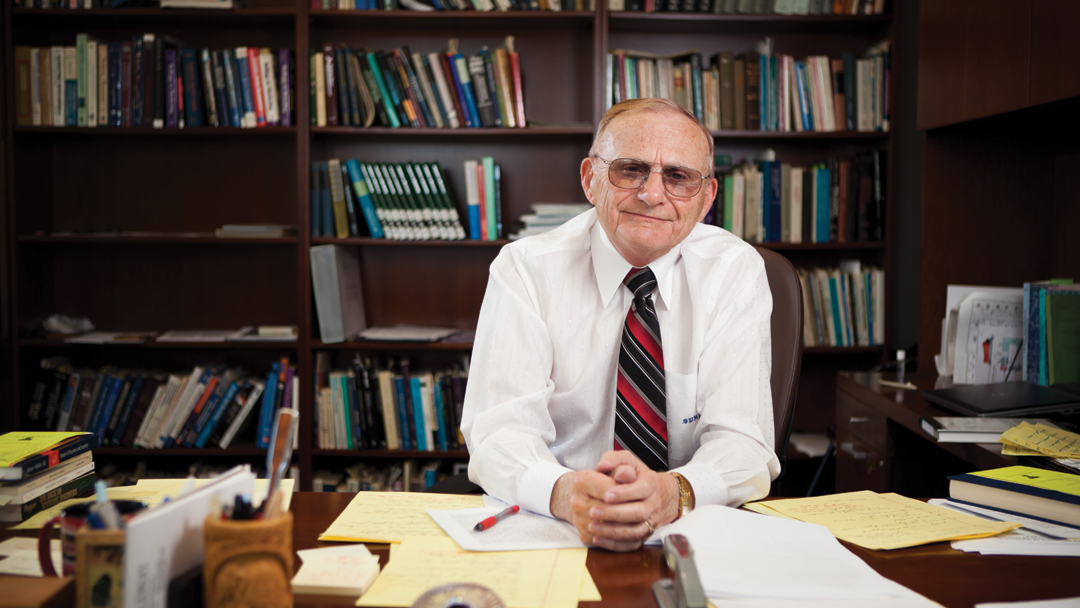 Shelby Hunt Retires After Over 40 Years at Texas Tech University.
For the first time in over 40 years, the marketing department in the Jerry S. Rawls College of Business will be without Shelby Hunt, Horn Professor and Jerry S. Rawls Professor of Marketing, who is retiring at the end of the spring semester.
"When [Hunt] arrived at Texas Tech, his commitment was to stay here and continue to build his career as a Red Raider," said Margaret L. Williams, dean of Rawls College. "This means that our college is forever associated with one of the true giants in the field of marketing. He was here to mentor countless students and faculty, conduct research with them, and introduce them to the academic profession – a role he took seriously."
Hunt earned his doctorate in Marketing from Michigan State University in 1968 and began his teaching career at the Graduate School of Business at University of Wisconsin-Madison. Hunt then came to Texas Tech University in 1980 and has held several endowed professorships within the marketing department, including: Professor of Business, Paul Whitfield Horn Professor of Marketing, J.B. Hoskins Professor of Marketing, and Jerry S. Rawls Professor of Marketing.
Throughout his career, Hunt has played the roles of discipline-shaping scholar, mentor, and friend to many in the marketing field and especially at Texas Tech and Rawls College.
Shelby Hunt, The Icon
To say that Hunt was a leader in the marketing discipline would be an understatement.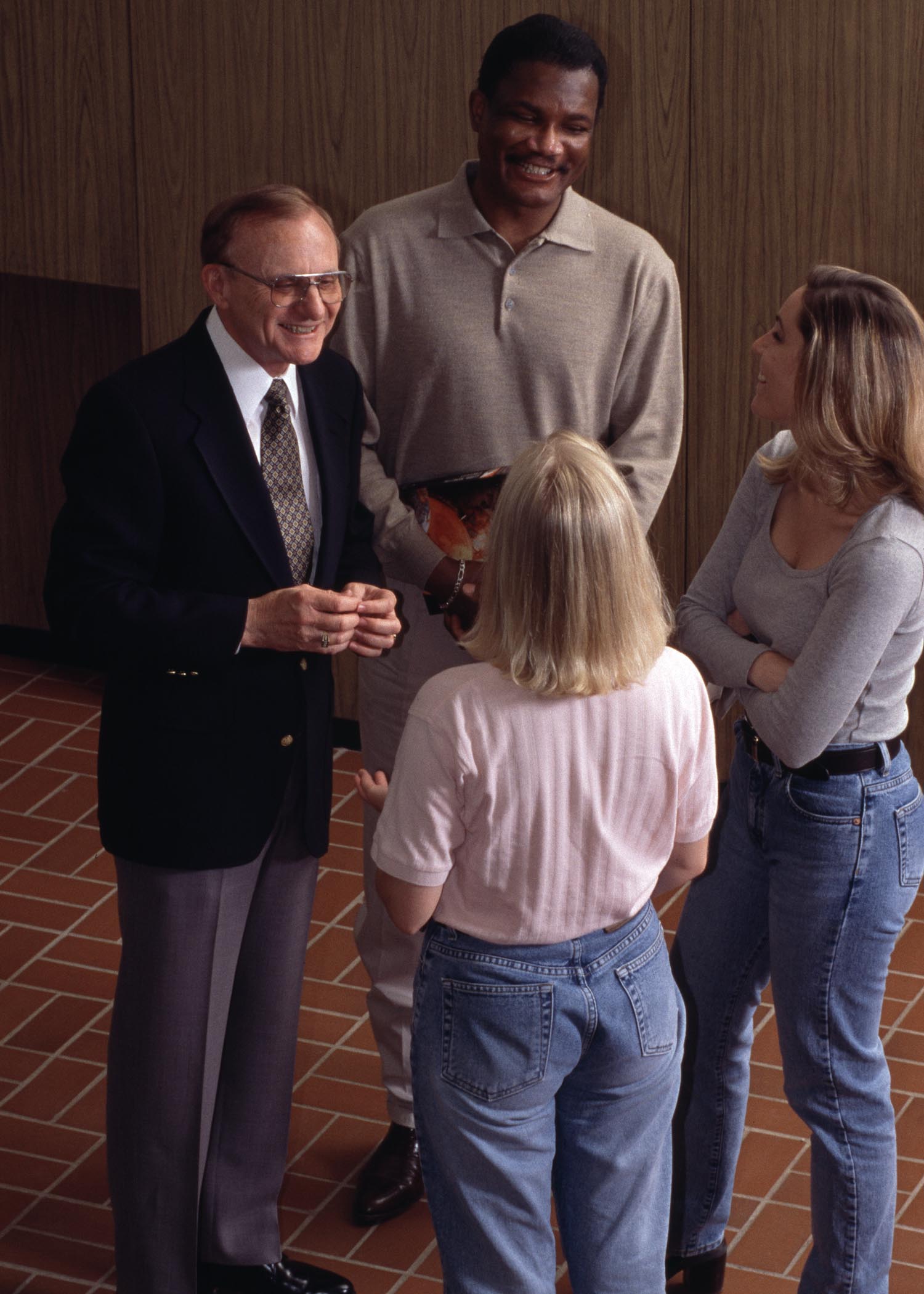 "I used to tell people that [Hunt] was the Michael Jordan of marketing," said Bob McDonald, United Supermarkets Professor of Marketing, "but then I corrected myself: Michael Jordan is the Shelby Hunt of basketball."
"People outside of marketing do not understand the influence that [Hunt] has had on the marketing field," said Dennis Arnett, associate dean for academic affairs and undergraduate programs and John B. Malouf Professor of Marketing. "[Hunt] has had a profound effect on multiple areas of marketing, including relationship marketing, marketing channels, ethics, marketing theory, and strategy. He didn't just publish in these areas; he shaped them."
Hunt has published several hundred articles on various topics in the marketing discipline, and in 2011 Sage Publications published a ten-volume set called "Legends in Marketing: Shelby D. Hunt." The compilation set covered an array of topics such has marketing theory, macromarketing, and relationship marketing.
Hunt also published several books on marketing that were used in marketing classes across the country and abroad. His book "Marketing Theory: Conceptual Foundations of Research in Marketing" was one that had a profound impact on Dale Duhan, professor of marketing at Rawls College, during his doctorate program at the University of Oregon.
"It was a widely used book in doctoral programs at the time," said Duhan, "and it was my introduction to the nature of formal theory. I had never thought of 'theory' as something structured that followed the specifics of logic. I learned from Shelby's book that theory could be precisely that."
Duhan would go on to use Hunt's book in a course he taught on theory development at Hunt's alma mater, Michigan State University. There, Duhan discovered a fantastic coincidence.
"Years earlier, when [Hunt] was a Michigan State doctoral student, that exact course inspired him to write the book I was using," said Duhan.
Shelby Hunt, The Mentor
For many icons in their field, being the best means focusing on your own individual legacy. That was never the case for Hunt.
"[Hunt's] research accomplishments cast somewhat of a shadow on his masterful teaching and service accomplishments," said Sreedhar Madhavaram, Alumni Professor of Marketing. "[Hunt] propagated a strong scholarly culture through his mentorship, research, teaching of doctoral seminars, and service."
Over the course of his career, Hunt supervised 28 different doctoral students as they completed their theses. Several of those students have gone on to become marketing faculty at prominent business schools, including Madhavaram himself.
Kiran Pedada, assistant professor of marketing at Indian School of Business, recalls how Hunt was willing to dedicate time to doctoral students outside of the classroom.
"Although I learned a lot from [Hunt's] teachings in the classroom, the most important lessons I learned were during my discussions with him after the classes," said Pedada. "I will never forget the advice he gave me as soon as I joined the Ph.D. program at Texas Tech. He said, 'Kiran, work on the problems that you're really passionate about. One of the most important qualities of a successful Ph.D. student is persistence. If you know deeply what you want and you focus on questions that you're passionate about, you will persist doing it.'"
Hunt was also quick to give his time to fellow colleagues as well.
McDonald recalls a time he was working on a paper and asked Hunt for some advice.
"I remember one morning [Hunt] stopped by my office to say that he had an idea for my paper," said McDonald. "What I remember is that the idea came at 3 o'clock in the morning! He was thinking about my paper so much that he woke up in the middle of the night with a great idea."
Hunt's presence at Rawls College not only helped to strengthen the current faculty and doctoral students, but he was an attractive force to add productive faculty members.
"[Hunt] came to Tech in 1980 and effectively changed the trajectory of the faculty," said Jim Wilcox, who retired from Rawls College in 2014. "He was a tremendous resource, enhancing the productivity of the current faculty as well as being an attraction for faculty we wished to hire."
Hunt was partly responsible for recruiting former Rawls College Dean Roy Howell to Texas Tech.
In 1981, Howell was a faculty member at the University of Illinois and hosted a symposium to honor a distinguished former faculty member, and Hunt was in attendance. Hearing that Hunt, a pioneer in marketing, was at Texas Tech intrigued Howell.
"Later that day I approached [Hunt], and told him that if Tech ever had a job opening I might be interested in applying," said Howell. "A few days later I received an invitation to visit Lubbock. I accepted and joined the faculty in the fall of 1982 – the best decision I could have made."
Shelby Hunt, The Friend
Though Hunt's professional accolades could be quantified – publications, books, speaking engagements, theses supervised – it was his ability to develop lifelong friendships that really sticks with those that know Hunt well, especially in a competitive field like academia.
"Academia can often be contentious and political," said Duhan. "[Hunt] is a gentleman who has a calming influence in many ways. He is a premier scholar and a kind friend."
McDonald echoed Duhan's sentiments.
"[Hunt] is an icon in the field of marketing," said McDonald. "He was a mentor, an advisor, a sounding board, coauthor, but most importantly, a friend. That friendship means more to me than all other aspects of our relationship."
Thank You, Shelby Hunt
As Hunt prepares to retire and Rawls College prepares to have its first academic year without Hunt in the marketing department, it is clear that Hunt will be missed.
"Shelby respected the practice of academic administration and was supportive of those serving in those roles," said Williams. "Shelby is a gentleman and always conducted himself with the highest level of integrity and respect for others. He set a strong example for all of us."
"I'll miss the chance to walk into [Hunt's] office and pick his brain," said Madhavaram. "I could always count on his counsel and welcoming nature to engage on any challenge(s) that may have come my way."
"[Hunt] made my years at Tech truly enjoyable," said Wilcox. "I valued our friendship and interactions both personal and professional."
"Although the future students of Texas Tech will definitely miss [Hunt's] inspiring classes and seminars," said Pedada, "his remarkable contributions continue to inform and inspire generations of marketing scholars. I salute him and thank him for his tireless contributions to Texas Tech and the marketing discipline."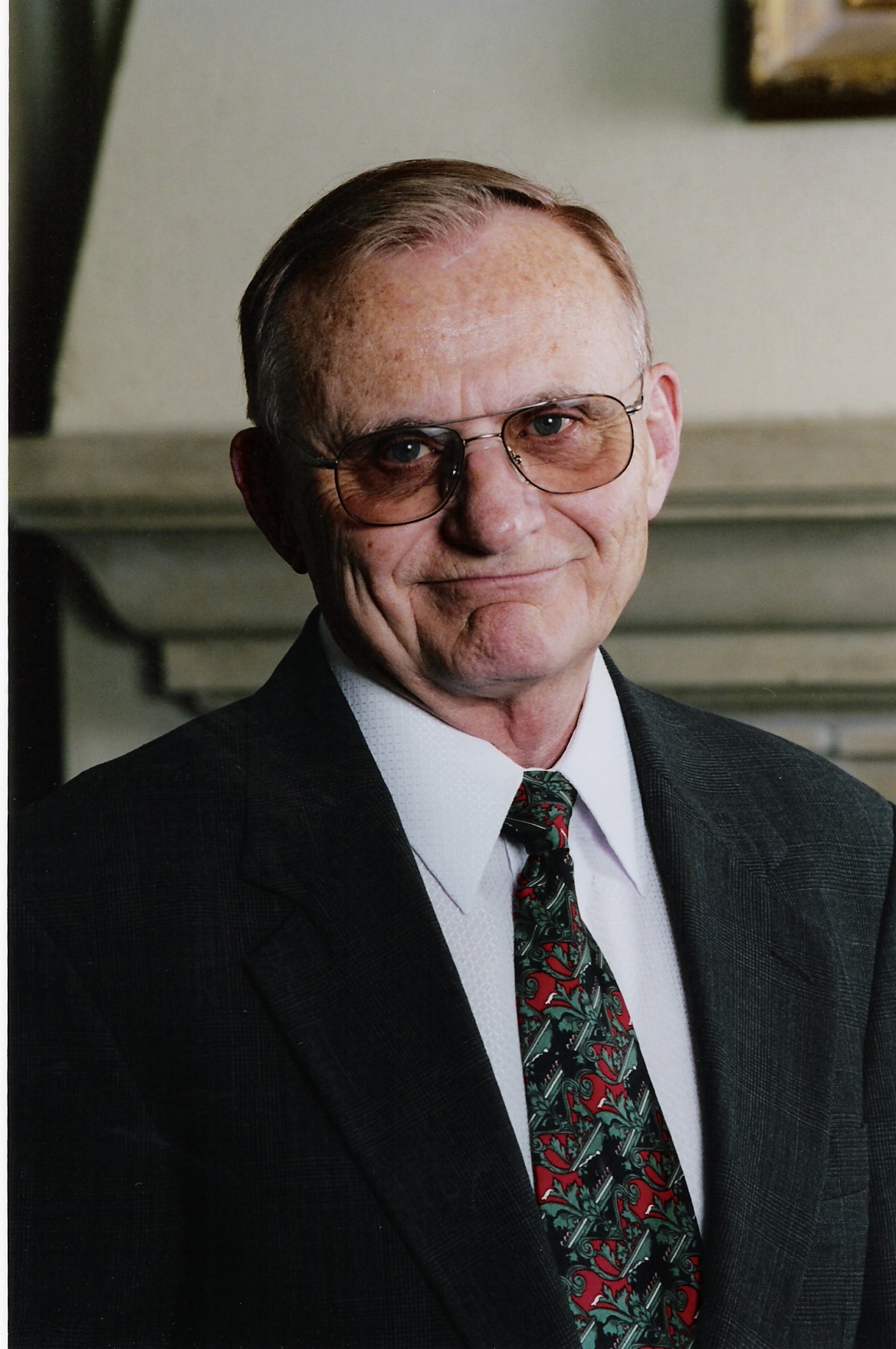 "It is impossible to overestimate [Hunt's] contribution to the marketing discipline, Texas Tech University, Rawls College, and the marketing area," said Howell. "I am fortunate to have had the privilege of being his colleague."
"Now that [Hunt] is retiring, I will miss him and his advice on many issues, from research to football and poker," said Duhan. "His contributions to Rawls College are enormous. The Rawls College has been very fortunate to have [Hunt] on the faculty. We have a strong faculty at the Rawls College, and Shelby Hunt has been a foundation upon which we have built that strength."
"We at Rawls College and Texas Tech are damn lucky," said McDonald. "It is difficult to appreciate the prestige that we have gained from having one of the world's leading scholars here. We are damn lucky that we've had him here for more than four decades."
A retirement reception for Hunt will be held during the fall 2022 semester.