The conclusion of another academic year at Texas Tech University means it is time to bid adieu to our graduating students. For some, this marks the end of their academic journey. For others, it is a checkpoint along the way to graduate school or further education. BA Dance student Celeste Delgado is one of those for whom this May graduation marks a stepping stone and not a finish line.
"I'm going to pursue a Master of Arts in Dance Studies at the world's best university, Texas Tech," says Delgado. "This school has taught me professionalism, time management skills, and the ability to speak to all types of people. I look forward to the next step."
BA in Theatre Arts student Kylie Zweifel is currently on the hunt for a teaching position at the middle or high school level. She hopes to eventually return to graduate school to study directing.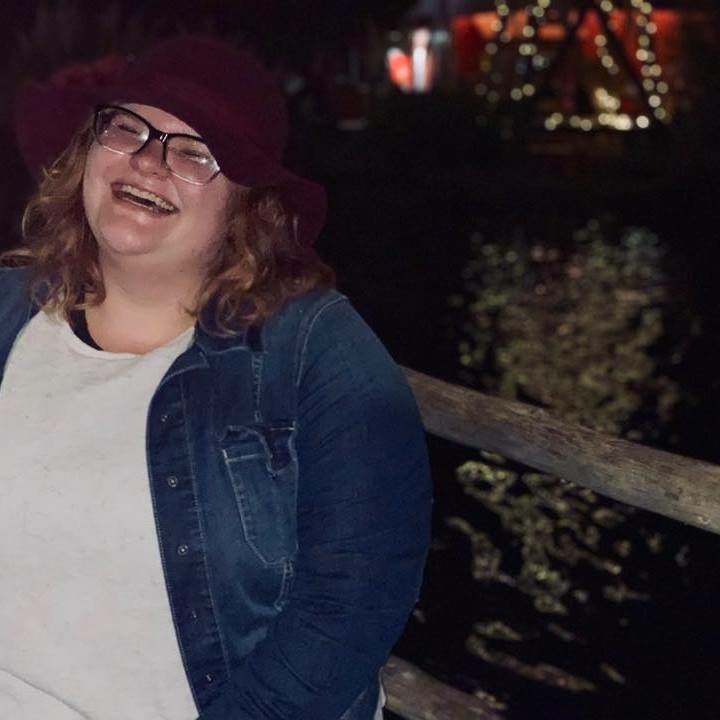 "Texas Tech has prepared me to strive for greatness as I leap forward into the adult world," says Zweifel. "I have learned so many important lessons that I would not trade for the world. The School of Theatre and Dance has given me so many chances to grow and work, and I am eternally grateful for the family I gained during my time at this amazing university. I will continue to work hard and make my Texas Tech family proud."
Stage manager McKenzie Pearce will finish up her career at Texas Tech with two degrees – one in mathematics and the other in theatre. She notes that the diverse education she has received at Texas Tech serves as a solid foundation she can use to more effectively work as a stage manager. BA Dance student Courtney Rickel looks forward to auditioning for professional dance companies across the country.
"Tech has prepared me to go out into the world by giving me connections to dance professionals around the country," says Rickel. "This department has made me think about how I want to craft my future outside of Texas Tech."
Some of the students graduating from the MFA Performance and Pedagogy program already have teaching jobs lined up at universities across the country. After spending the summer at the American Shakespeare Center's theatre camp in Staunton, Virginia as the Resident Directing Assistant, MFA candidate Lauren Carlton will be joining the performing arts faculty of Tabor College in Hillsboro, Kansas as Theater Program Director and Assistant Professor of Theatre.
"Texas Tech encouraged me to pursue my artistic and academic interests independently with vigor while continuing to foster strong professional working relationships with mentors, colleagues, and students," says Carlton. "I've worn a lot of different hats at Texas Tech – actor, director, student, educator – and I'll take them all with me to Kansas this fall."
MFA candidate Christie Connolly will join the faculty at Union College in Barbourville, Kentucky as an Assistant Professor of Theatre. She credits the travel and funding opportunities from the department as major developments in her career.
"Texas Tech encouraged and funded two international research trips and my training in Playback Theatre," says Connolly. "My involvement with the BurkTech Players prepared me to develop theatre curriculum. I am most grateful for the opportunity I had to design and tech my own course, Theatre for Social Change, which I will likely be teaching at Union. All of these opportunities set me apart in the job market and allowed me to go into my interview with confidence and professionalism."
Despite the diverse next steps being taken by our graduating students, there is a common refrain that comes up time and time again, that of wanting to share their knowledge and skills as they move forward.
"Tech has ignited a fire in me, and I can't wait to spread it to new artists everywhere I go," says MFA candidate Abigail Bugh. "I have met so many people and learned so many skills that have helped me find my voice as a multidisciplinary artist and educator."
Dóri Bosnyák is sticking around Lubbock, using her freshly earned Arts Administration diploma. She states that her internships she completed as part of her coursework gave her a wide scope on the Lubbock arts community, preparing her to work for non-profit organizations. However, she—like all of our students—seem to have one particular goal in mind.
"I am interviewing for several positions in and around Lubbock," says Bosnyák. "In the meantime, I am finalizing my plans for world domination."
"Watch out!"