Services
Hall Office Services
Each residence hall/complex has an office staffed with a Senior Business Assistant and student assistants where residents may report emergencies, complete FixIT requests, report lost keys, get change (quarters, dimes, etc), and many other services. The hall office staff will provide assistance with room and hall changes, Room Optimizations, and other concerns. After Move-In, the hall office can help residents find answers to any questions.
Housekeeping Services
The department employs housekeepers to keep all public areas cleaned and maintained. Public areas include lobbies, lounges, TV rooms, hallways, restrooms, laundry rooms, and kitchenettes. Residents can help by properly disposing of all trash. Residents are responsible for the day-to-day cleanliness of their individual room. Bathrooms, in suites and apartments, are cleaned by housekeeping staff three times a year.
Maintenance Repairs/FixIT
Maintenance personnel can help residents with routine repairs such as a clogged drain, a broken blind, a leak, etc. To request maintenance service, a resident should submit a Request for Maintenance FixIT. This request is available online at fixit.housing.ttu.edu or at the hall office.
A resident does not need to wait in the room for a tradesman. Whenever a resident submits a FixIT request, it gives the staff permission to enter the room and make the necessary repairs. If the item is an emergency, the staff may enter without having a work order so the problem can be addressed immediately to prevent further damages.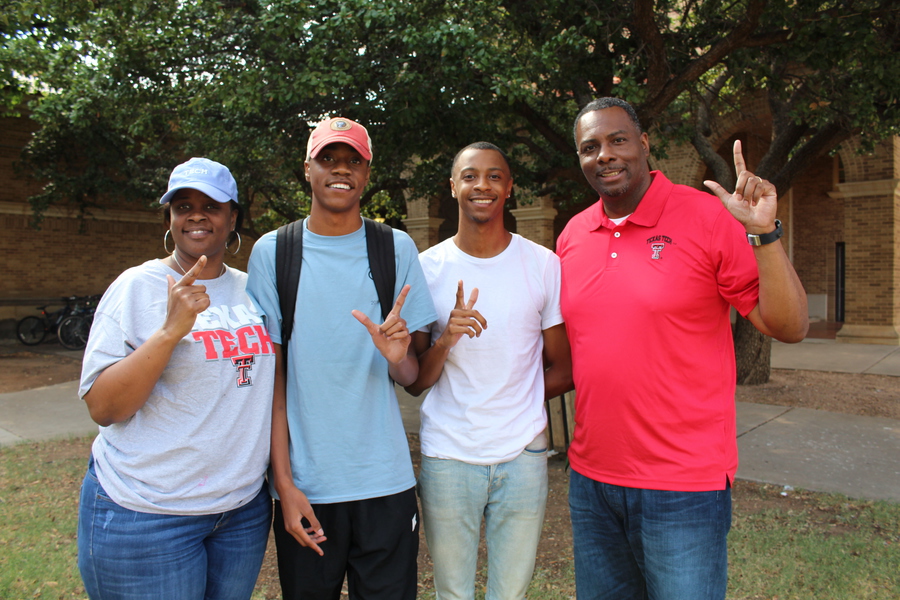 Mail Service
Mail is delivered directly to each residence hall/complex and posted in resident mailboxes.
Example of address mail to:
Student's Name
Room Number, Residence Hall – TTU
Lubbock, TX 79406
Below is a list of addresses per hall for shipping packages. When receiving a package or mail that will not fit in the mailbox, residents will receive an e-mail by our package program EZTrackIT notifying them they have a package. Residents must present proof of identity to retrieve packages from the hall office.
As a precautionary measure, it is recommended that checks, plane tickets and other valuables be sent by registered or insured mail. Mail sent with endorsements (insurance, delivery confirmations, etc.) will be sent to Mail Tech where students may pick up their items. Packages will be accepted by the halls beginning August 1st.
It is the responsibility of the student to provide a mail forwarding address at the end of the contract term so that University Student Housing staff may forward packages and first-class stamped mail.
Hall/Building Addresses for Packages
| Building | Address |
| --- | --- |
| Chitwood/Weymouth | 3115 18th St |
| Coleman | 1802 Flint Ave |
| Horn/Knapp | 2519 15th St |
| Hulen/Clement | 3003 18th St |
| Stangel/Murough | 3217 Main St |
| Murray | 909 Flint Ave |
| Carpenter/Wells | 909 Flint Ave |
| Honors | 909 Flint Ave |
| Bledose/Gordon/Sneed | 2508 Broadway Ave |
| Wall/Gates | 2803 18th St |
| Talkington | 1803 Boston Ave |
| West Village | 1700 Texas Tech Parkway |
Example of address for packages:
Student's Name
Residence Hall –Street Address
Lubbock, TX 79406
University Student Housing
Address

Wiggins Complex, 3211 18th St., Box 41141, Lubbock, TX 79409

Email

housing@ttu.edu