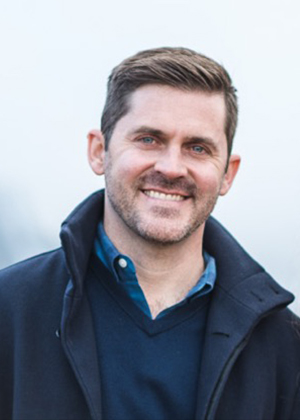 For Texas Tech University alumnus Adam Ward, tailgating is more than just a hobby. It is also a business.
Ward, a 2005 graduate from the Jerry S. Rawls College of Business, strives to bring an enhanced tailgating experience to sports fans across the country through his company, Blockparty.
As an undergraduate student Ward participated in a study abroad program that allowed him to study at the New York University in Prague, Czech Republic. While abroad, Ward said he was in awe of Prague's architecture. He took a particular interest in the way that shipping containers, much like the ones found in railroad yards, were being utilized.
Upon returning to the United States, Ward noticed a large demand for hotels surrounding both pro and collegiate athletic venues. Inspired by his study abroad experience and his then role as a business development manager in the hotel industry, Ward began thinking of ways he could use shipping containers to solve these types of everyday problems. In 2013, Ward initiated work on "Cube Hotel" a portable shipping container hotel business. Around the same time, Airbnb.com was flourishing. Ward quickly realized he had to come up with another unique idea and pivoted to a pre-game hospitality platform called Block Party Suites.
With the help of his co-founders, Ward launched Block Party Suites in the fall of 2015 on the campus of Southern Methodist University. The concept quickly took off and spread to Live Nation music venues, other collegiate campuses, and music festivals around the country. In 2016 the company expanded their offerings to include tents and other forms of infrastructure to accommodate the full needs of their growing partnerships. With expanded services and a bigger vision, the company re-branded as Blockparty, a collection of fan communities designed to bring fans together by pulling them away from their couches and back into live venues with an enhanced experience.
"People spend a lot of time contemplating whether or not to start a business, and my best advice is to 'Just do it,' " Ward said. "You'll find out real quickly if it is your true passion."
To date, Blockparty is partnered with fifteen colleges, one NFL team, and Live Nation Entertainment to provide unique hospitality experiences for fans. Blockparty continues to expand both its locations and offerings by creating mobile communities with the hospitality of an upscale hotel for every occasion.
Ward said he is thankful for his experiences within the Rawls College of Business in helping him to develop not only business skills, but also leadership skills. He attributes his success to his time as a Rawls Ambassador, his many leadership roles within the Beta Theta Pi Fraternity at Texas Tech, and the numerous entrepreneurship courses he took during his undergraduate years at Tech.
"Leading with action is one of most important things a leader can do." Ward said. "Being a leader means willing to do what others aren't, willing to be the person on the front line for good or bad, and being someone who can set an example."