There is no hiding for Eran Siboni.
Every track meet the former Texas Tech University athlete competes in – each moment he lunges from the starting block into a sprint – his dedication from behind the scenes is on full display.
"If you don't put in work, you're not going to succeed," he said matter-of-factly.
In the minimum 46 seconds it takes Siboni to run the 400-meter dash, his mind solely focuses on every rep and step.
Sometimes his eyes water from the sheer speed.
"You just go and run," he said. "When you think, you're running slow because you have time to think."
Siboni would surely feel weighed down if he let his mind dwell on his hefty ambition to compete in the Paris 2024 Summer Olympics.
"That accomplishment is the end goal," he explained. "But the journey along the way is what really matters."
Siboni's journey started in Israel. He was raised by both sets of grandparents alongside his sister.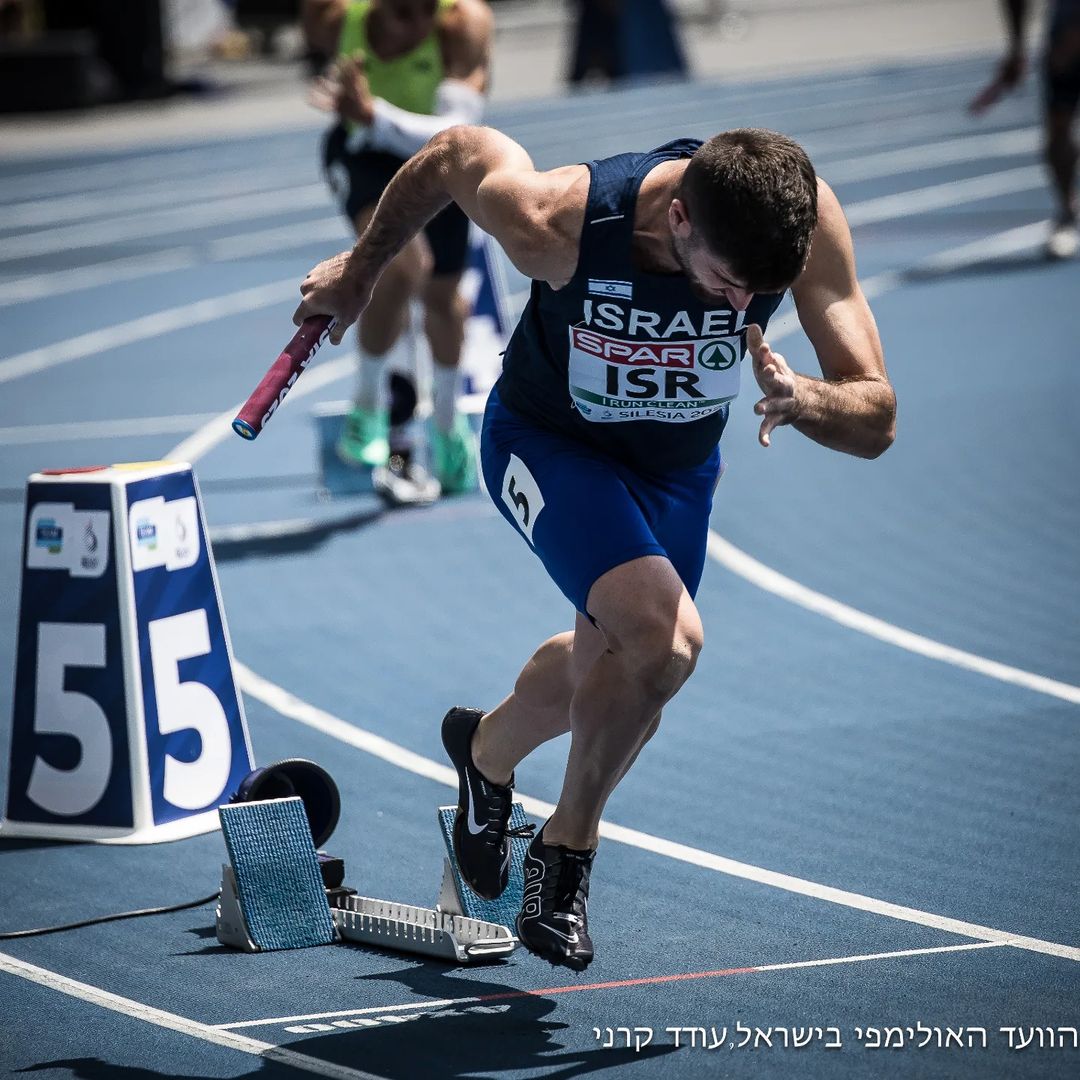 "That's how I developed my character," he recalled. "It helped me. Up until then, I was all over the place."
Siboni started playing soccer with his friend group. A few years later, he replaced the field with a basketball court.
But at age 16, Siboni accidentally stumbled upon his true passion.
"My P.E. teacher at the time, who was my coach back home, he wanted me to try track because he saw potential in me," Siboni said, "but I was always just like, 'Oh no, I don't want to. I like playing basketball.' But then I had a chance to go to a meet."
In Siboni's words, the rest is history. He began to earn early success in track and field – winning several national championships and eventually becoming Israel's national under 23 record holder in the 400-meter dash.
This not only determined Siboni's athletic career path, but also led to his personal mission to be the best in any country he competes in.
Even though he wanted to race straight into this pursuit, he had other obligations to fulfill.
Siboni struggled to combine his track career with defense service at a military court but still somehow managed to train every day.
"I think it forced me to mature quicker," he said. "It definitely taught me how to be disciplined."
It was not until Siboni was 21 that he came to the U.S. to compete in collegiate track. He jokes he was the dad or grandpa of his friend groups first at University of Louisiana Monroe and then Loyola University Chicago.
When the Loyola track program underwent changes, Siboni began to picture himself elsewhere. So, when the opportunity to transfer to Texas Tech arrived, he took the baton and dashed to Lubbock in 2022.
"That was my dream coming true," he said. "The track program here is amazing."
On Track at Texas Tech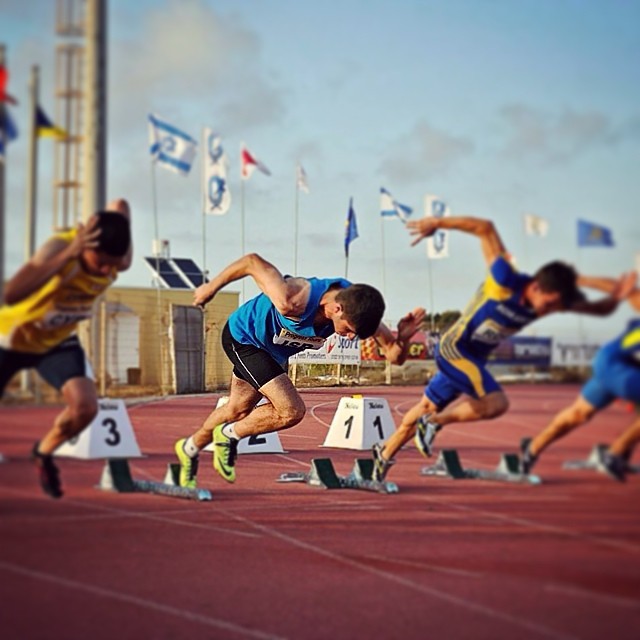 During this waiting period, Siboni began to form close bonds with his teammates. They became his much-appreciated support system away from home.
"That's the first time I encountered such relationships with such good athletes," he said. "I know some of them are going to be Olympians and I think they're going to be Olympic medalists."
When he was not training, Siboni took classes at the Jerry S. Rawls College of Business in pursuit of a finance degree. He quickly realized this college was unique.
"I liked adding the commercial real estate certificate," he said. "It's something I haven't seen in any other business school."
Siboni faced juggling his duties as an athlete and a student but wanted to prove himself as a first-generation student. With time management, he learned how to balance more than 25 hours of practice per week with his travel meet schedule and academic course load.
"In sports, you get an output for what you put into the sport," he said. "The characters of businesspeople and athletes are very similar. They're very goal driven."
Siboni's intellect and dedication stood out to Carl Pankratz, a lecturer in finance. He began to challenge Siboni to develop a career option outside of track.
"There's no sloppiness in any aspect of his life," Pankratz said. "You could drop him into any organization and he's going to figure it out. And then once he figures it out, he's going to move at a very high level."
Siboni was intrigued by Pankratz's real estate classes, learning how deals are made and meeting real estate professionals who seal multimillion-dollar deals. He began to picture himself not only in track spikes, but in their shoes.
This led to a commercial real estate internship at Keller Williams Realty, Inc. in Lubbock, where he assisted and shadowed both the operation and sales teams at The Whisenhunt Group.
"As part of my studies, I learned important tools that I can contribute to all Israeli companies," Siboni said.
"I don't know necessarily if I see myself just in real estate, or real estate and finance, or just finance," Siboni said. "That's why I like keeping all my doors open."
Pankratz, who has become Siboni's mentor, has no doubt any of those career options will lead Siboni to success.
"He's always had to have high standards to achieve what he has, but I think those high standards don't just stop on a track," Pankratz said. "He brings them into the classroom, and he's going to bring them in as a professional."
By spring 2022, Siboni was finally able to wear his uniform and travel with his teammates.
"That was a whole new experience," he said of wearing the Double T. "It was a realization of, 'I'm part of such a big program now.'"
"It's been a struggle," Siboni admitted. "There's a lot of ups and downs, especially at this level. It took me a little while to be able to perform to different expectations – both from myself of myself, and the team of myself. But I'm getting there."
Onto the Olympics
Siboni has felt humbled since his early success in his track career. That does not mean he will give up anytime soon, though.
"I still have yet to achieve that dream of being the best at wherever I go," he said. "That's my goal."
After Siboni earned his finance degree in May 2023, he traded the Double T on his uniform for the Israeli flag.
Thanks to his Rawls College experience, Siboni entered the job market in Israel in search of an opportunity to leverage his skills and continue his development as a professional athlete.
Siboni's full-time focus remains meeting the Olympic mark of 45 seconds for the men's 400 or being ranked in the top 48 in the world to qualify for the Paris 2024 Summer Olympics. The ranking period began July 1, 2023 and will end July 2, 2024 (ironically, Siboni's birthday).
If his birthday wish to represent his country among the best athletes in the world comes true – along with a medal – he can only imagine what that would feel like.
"Obviously, you're always trying to imagine it," he said. "I don't know how I'm going to react. Hopefully just grab my head and be shocked."
Sometimes after a really good race, Siboni said he doesn't really remember what happened.
"Almost like a hangover from the race," he joked.
But Siboni never wants to forget the worldwide journey he embarked on and the teammates and lifelong friends that have shined like trophies along his way.
Through the ups and downs, there is one constant with Siboni that will never quite reach the finish line:
Ambition.
"Just remember to be true to what you believe in and keep chasing what you love," he said. "Eventually you will just be happy doing it, no matter what the outcome is."