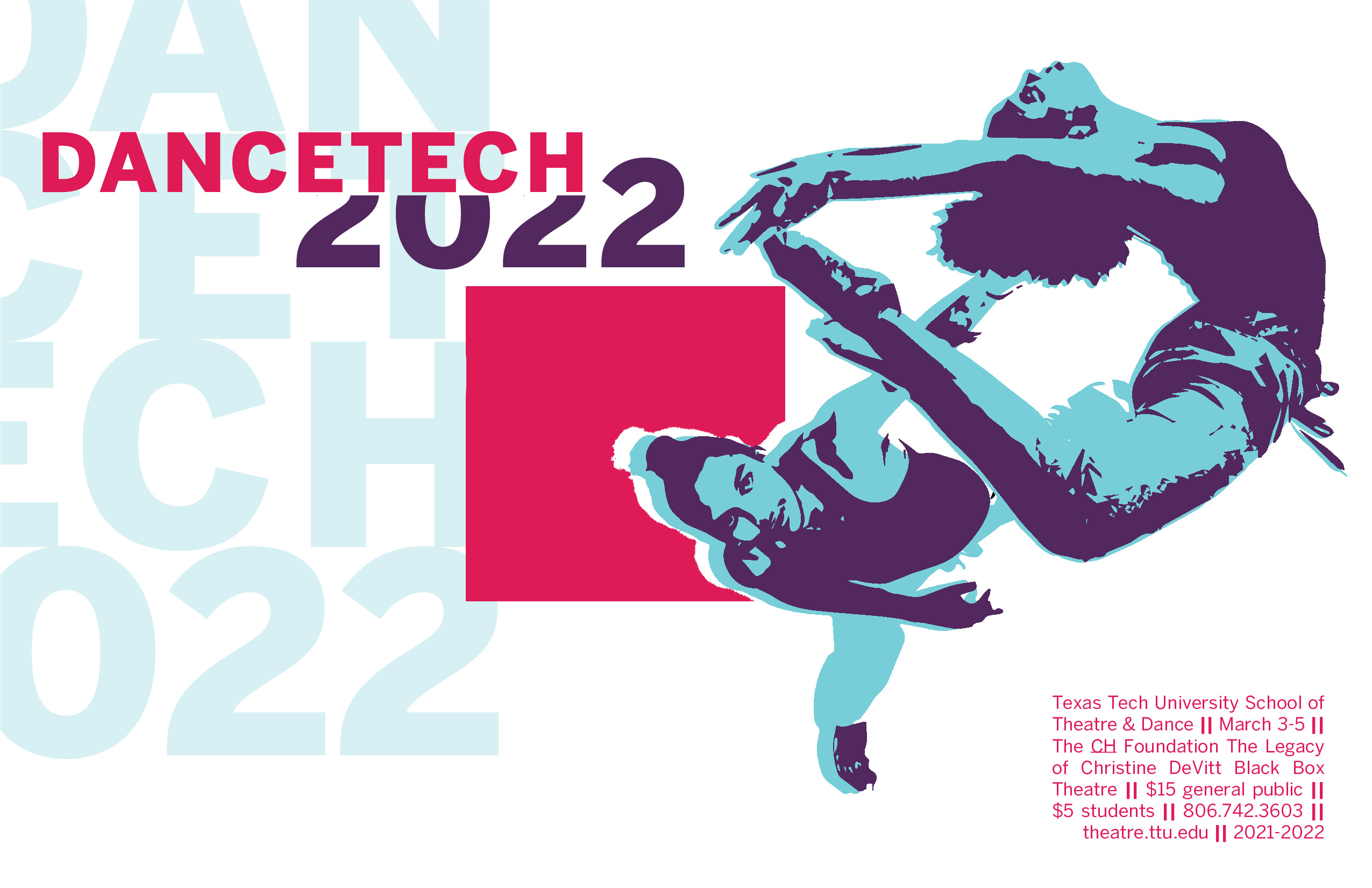 Engaging both with universal questions and personal reflections from our community of artists, DanceTech 2022 explores moving bodies in space and features new choreography from dance faculty and guest artists, including b-boy hip-hop artist Anthony Denaro, aka YNOT.
Patrons who wish to attend live performances in The CH Foundation The Legacy of Christine DeVitt Black Box Theatre should purchase tickets using the "Live Performance Tickets" link above.
Patrons who wish to watch a live-stream of the performance on their own device can purchase a stream using the "Virtual Performance Tickets" link above. Live-stream performances are available Thursday-Saturday at 7:30 p.m. "On-demand" streaming is not available for this production.
Questions? The Maedgen Theatre Box Office is open Monday-Friday, 1:00 p.m. to 5:00 p.m. and one hour prior to performances. Send us an email or call 806.742.3603.
School of Theatre and Dance