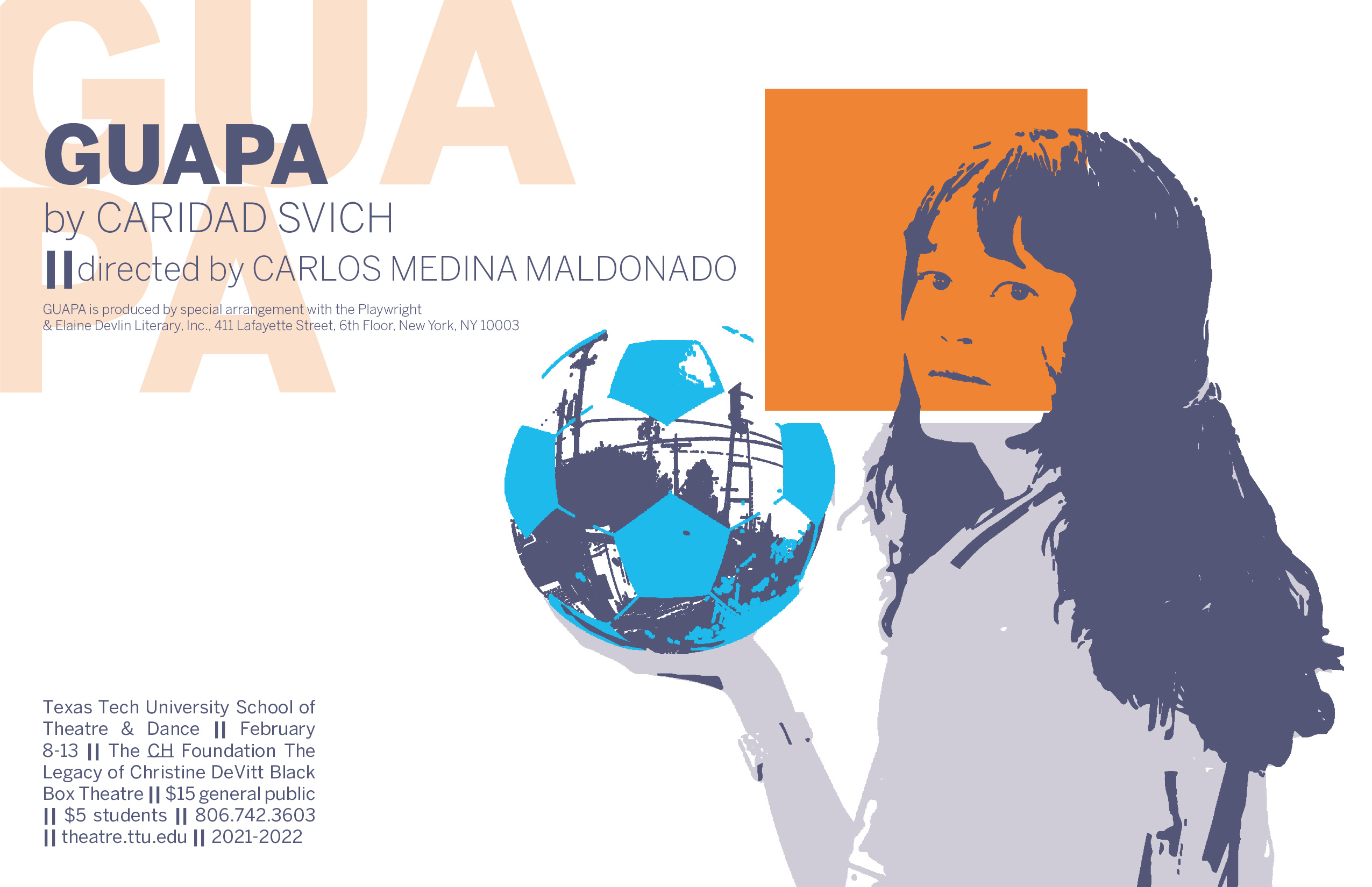 Single-mom Roly lives in a dusty Texas border town that everyone longs to escape. She's never seen anything like Guapa, a natural-born athlete with a fiery ambition to become an international soccer star. When Guapa joins Roly's family, everyone's life is turned upside down. With only one shot to reach the big leagues from the barrio, how can Guapa convince the non-believers to let go of their doubts, spread their wings and fly?
GUAPA was the recipient of an NNPN rolling world premiere at Borderlands Theater in Arizona, Phoenix Theatre in Indiana and Miracle Theatre in Oregon supported by NNPN's Continued Life Fund and the Edgerton Foundation New Play Award.
Patrons who wish to attend live performances in The CH Foundation The Legacy of Christine DeVitt Black Box Theatre should purchase tickets using the "Live Performance Tickets" link above.
Patrons who wish to watch a live-stream of the performance on their own device can purchase a stream using the "Virtual Performance Tickets" link above. Live-stream performances are available Thursday-Saturday at 7:30 p.m. and Sunday at 2:00 p.m. "On-demand" streaming is not available for this production.
Questions? The Maedgen Theatre Box Office is open Monday-Friday, 1:00 p.m. to 5:00 p.m. and one hour prior to performances. Send us an email or call 806.742.3603.
School of Theatre and Dance