Coy Callison, Ph.D., associate dean of graduate programs in the College of Media & Communication, has been awarded a competitive sponsored research grant by the Cynthia and George Mitchell Foundation to conduct research focused on messaging related to the water scarcity-agriculture interface on the South Plains.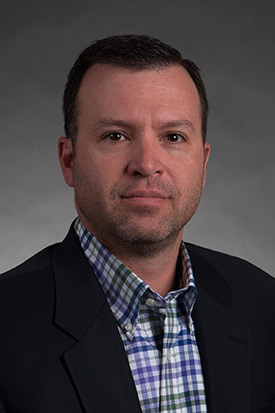 Callison said what inspired him to pursue the grant centered on this research topic is because water resources and water availability are areas of concern for people living in Texas.
"The population continues to grow in Texas while water availability does not," Callison said. "If something is not done to better steward our available freshwater, there will have to be dramatic changes to the West Texas way of life—in fact, there will likely need to be dramatic change regardless."
Agriculture supports the region financially and in some ways is the root of the culture in West Texas, Callison said.
"I want to be able to help farmers and other ag users sustain their business for generations to come, and to do that, we need to work together to better understand not only that water scarcity is a threat, but also that there may be some practical actions that can be implemented to sustain the resource," Callison said.
Agriculture, Callison said, accounts for the lion's share of water use from the Ogallala Aquifer, the main aquifer on the South Plains, and he is excited to apply his previous research about source and message factors in persuasion to an area that can directly improve the lives of West Texans.
"Farmers and livestock producers can be credited, along with some others, with building this state," Callison said. "Their tax money allows places like Texas Tech to exist. I like the idea of trying to help them and the rest of us who call West Texas home."