The Texas Tech University community, especially the College of Media & Communication, is mourning the death of Conan Darrel Thomas. Thomas, who died on Oct. 23, worked at Texas Tech for 44 years and served as a photography adviser for various university publications.
Thomas became interested in photography while growing up in his hometown of Weatherford, Texas. He purchased his first camera at 13 and began assisting a photographer during high school.
After serving three years abroad in the Philippines for the U.S. Army, Thomas moved to Lubbock in 1964 to study journalism at Texas Tech, then-known as Texas Technological College.
He was hired as a photographer for the university's student newspaper, The Daily Toreador (formerly The University Daily), a position he held from 1965-1967. In 1968, he became a full-time member of the publication's professional staff, serving as photography adviser for the newspaper, Texas Tech's yearbook, La Ventana, and other student publications.
During his 44 years at the university, Thomas worked with hundreds of students, sharing his skills as a photojournalist. He was recognized for that work when he received the Top Techsan award, one of Texas Tech's highest honors, and twice earned the Superior Achievement Award from the university's Division of Student Affairs.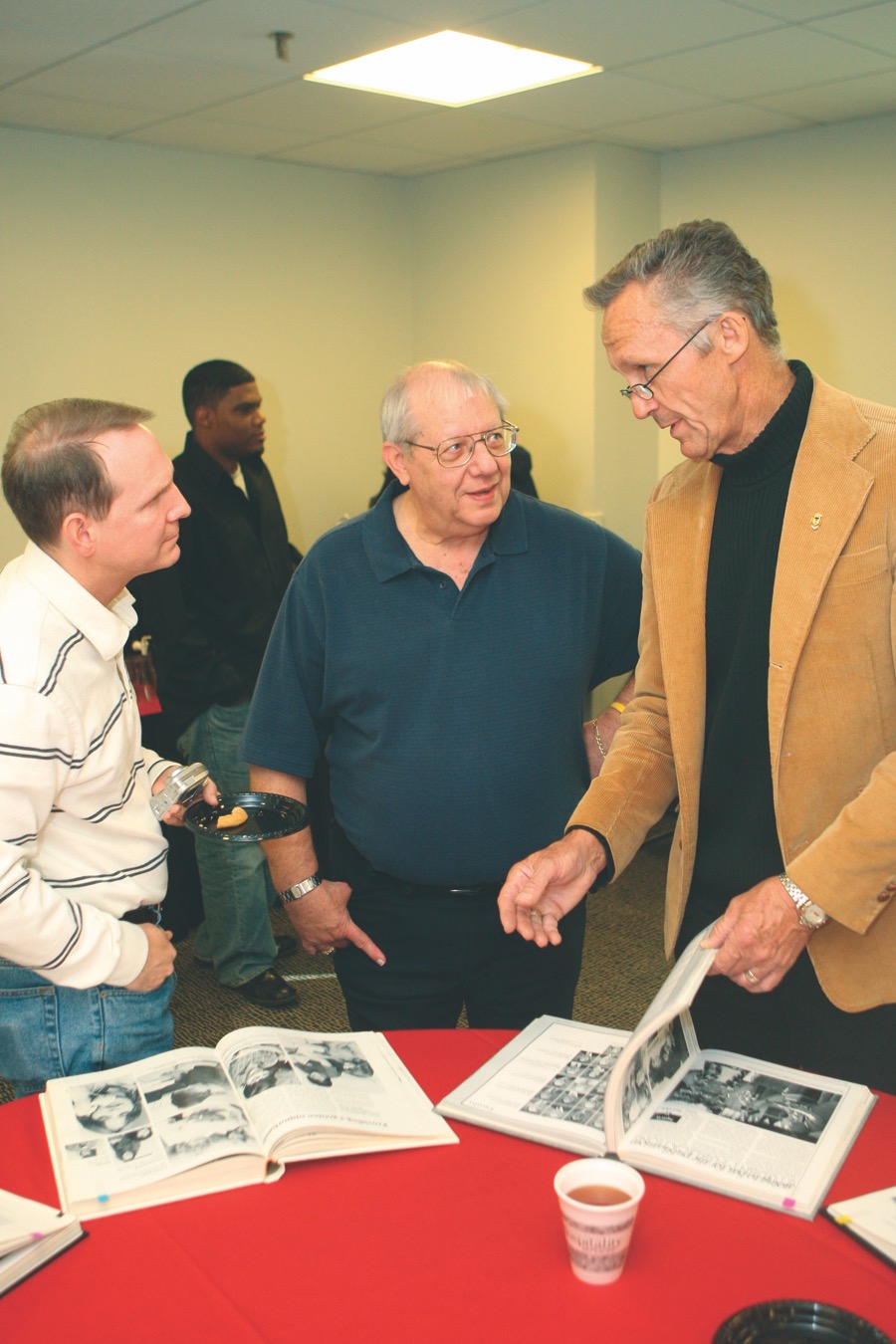 "For student journalists, Darrel was always the guy we went to when we needed advice on how to get the right photo with the story," said Inez Russell Gomez, a 1982 Texas Tech alumna who graduated with a degree in journalism and a minor in political science, served as the editor for The University Daily and is currently the opinion page editor for the Santa Fe New Mexican. "My biggest memory of him is how, with humor and the occasional sarcastic remark, he mentored fledgling photographers just from my years at Texas Tech alone. His photographers went on to incredible careers – Ron Jenkins, Max Faulkner, Adrin Snider, Mark Rogers and so many more.
"After Facebook was invented, Darrel would comment on my awful iPhone photos, giving me words of encouragement and sharing news about mutual friends. He sent me funny chicken photos and memes after our family started raising a flock during the COVID-19 pandemic. Once, when I posted an aging photo of my grandma, Darrel sent it back to me fixed. He tweaked some photos of our family around the bonfire, too, and was kind enough to say my blurry photos might be the fault of the camera."
Over the years, Thomas produced thousands of Texas Tech-related images, many of which were donated to the university's Southwest Collection/Special Collections Library upon his retirement. He also mentored many award-winning photographers. A number of his students moved on to careers with high-profile publications and in journalism-related fields involving photography.
"Darrel Thomas and I were young together at Texas Tech in the late '60s," said Robert Condron, a 1968 Texas Tech alumnus who was a member of the university's first graduate journalism class and a close friend of Thomas. "He was the Texas Tech photographer; I was a member of The University Daily staff and a student assistant in the sports information department. I always loved walking into his office for whatever I needed at the time – a photo of an athlete for a media guide, to look at slides he had just taken or to hear a story that usually made no sense at all. But, I always left there laughing.
"He was either smiling or laughing. I don't remember him having a frown or a mean look in all the years I knew him. And he loved to read signs on long road trips. We once went to Dallas for a game and he read every sign on the road, even speed limits. He read maybe 300 signs in six hours. I couldn't remember my name when we got there."
Condron – who served on the U.S. Olympic Committee for 28 years and on the International Olympic Committee for 10 years – especially loved looking at Thomas's pictures and noted his love of the craft.
"He was a great photographer and I used to marvel at his pictures…the lighting, the sharpness," Condron said. "Each photo had a personality. He'd talk about F-stops, film speeds, apertures, what speeds to shoot football, basketball. All geeky stuff. He could talk photography. I'll miss his comfort level and his happiness. He was a treasure to me back then.
"Oh yeah, he also shot my wedding to the most beautiful Texas Tech girl who ever lived."
When Thomas retired in 2009, he didn't put down his camera. Instead, he continued capturing creative images of the world around him. He enjoyed traveling and always found new and unique ways to depict his subjects. Recently, his focus was on shooting West Texas cloud formations and birds.
"I will miss his incredible pictures of birds and the Lubbock skies – I wanted an exhibit displaying his shots of the moon, stars and sun," Gomez said.
Thomas also enjoyed staying in touch with his many friends and associates, both within and outside of the Texas Tech community, as well as dozens of the students with whom he had worked. He continued to serve as a mentor, always sharing his passion for his art with anyone who was interested in learning.