From the professional stage to the college classroom, the Texas Tech College of Media & Communication offers unparalleled opportunities – and proves students don't have to choose between passion and education.
Last year, CoMC launched its fully online degree in public relations & strategic communication management (PRSC). Online students take the same courses with the same instructors as students on campus, all while maintaining a flexible, asynchronous class schedule. And working professionals are taking notice.
AvaRose Dillon, a professional ballet dancer, enrolled in the PRSC program this semester while performing with the Texas Ballet Theater in Fort Worth. As an 18-year-old, she faced the pressure of feeling like she had to choose between going to college or following her dream of becoming a professional dancer – until she found Texas Tech.
"I'm fresh off the college versus professional dance debate," said Dillon, "and I think being able to do college online and have such great teachers and be able to say, 'Oh yeah, I'm a student at Texas Tech,' that really makes me feel really good about my decision to become a professional dancer… It's my dream come true."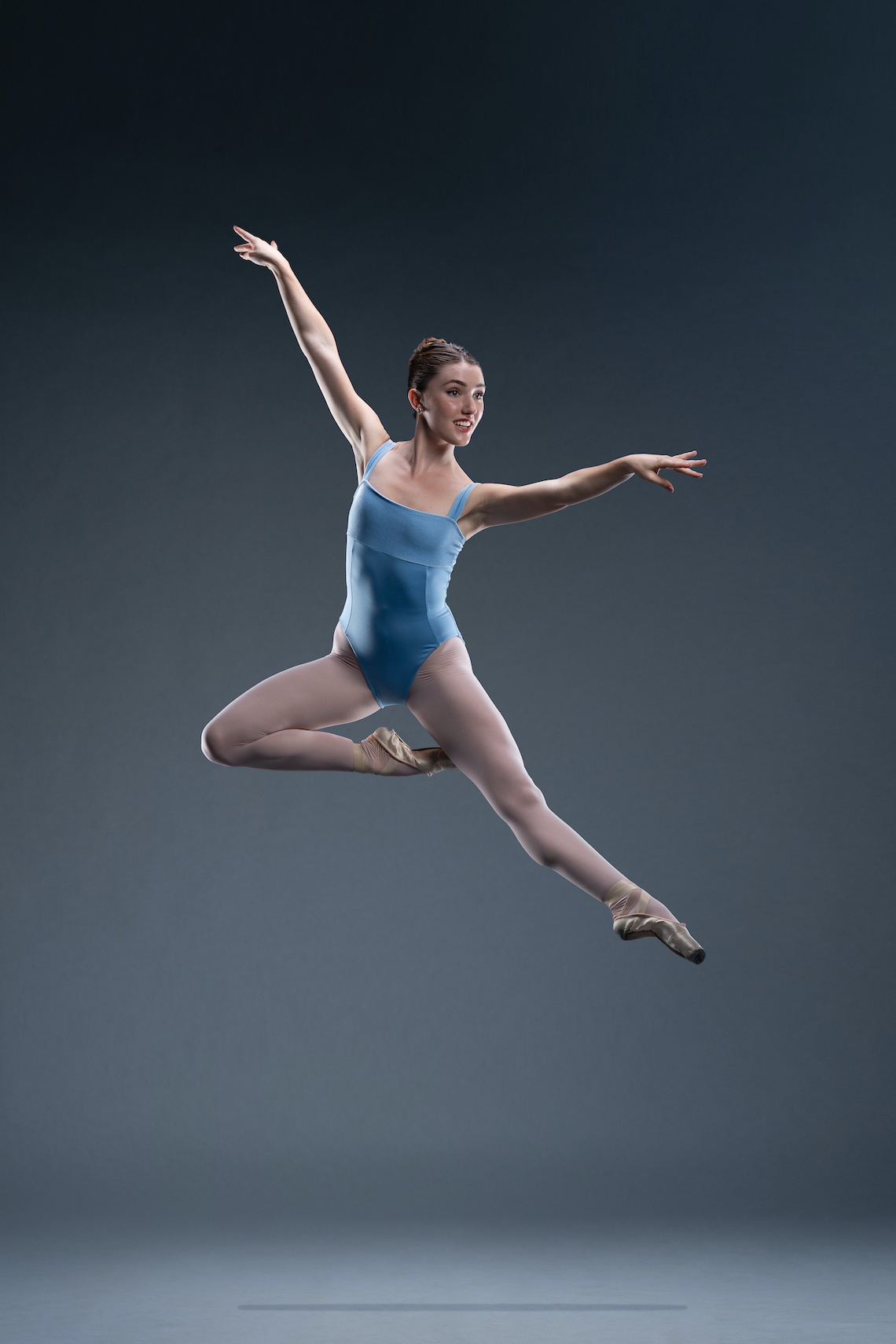 Dillon said the thing that stood out to her about Texas Tech was that it was the only university in Texas that offered a fully online bachelor's degree in public relations. The online PRSC program is also fully asynchronous, so students can complete their coursework at their own pace at times that work for them.
After dancing professionally as long as possible, Dillon said she wants to be a ballet director, dean of a college or a leader and advocate for the arts in the community.
"I think having a public relations and strategic communications degree would really aid me," said Dillon. "A lot of [artistic] directors that have come up through the past don't have college degrees – they're just dancers, and then they retire and become a director, and they don't necessarily know the business side, or know how to market, or know how to communicate properly, or know how to think of the needs of modern-day artists."
Dillon is in the first year of her contract with Texas Ballet Theater, where she trained for four years before being offered a coveted company contract. She has a rigorous rehearsal schedule, working every day of the week from 9 a.m. to 6 p.m., so attending college as a traditional student is not an option for her. And in careers like arts and athletics, students often feel pressured to decide between going to college or going straight into a professional career.
But with the Texas Tech online PRSC program, Dillon said she didn't have to make that decision.
"In that time of, 'Should I go to college or should I be a dancer?', I feel so grounded in the fact that you can do both. And I would definitely recommend this to other people," said Dillon. "It feels good to say that I'm a college student and a professional dancer. Just speaking to other people who might be going through that, that's a key thing that I love about being a college student with Texas Tech."
Eric Rasmussen, Ph.D., chair of the PRSC department, said the CoMC program is the only one of its kind in Texas. Texas Tech is the only university in the state that offers a B.A. in Public Relations & Strategic Communication Management both on-campus and online. The minor in PRSC is also available fully online, Rasmussen said.
With the fully online degree, artists, athletes and working professionals don't have to choose between their college education and their passions.
"It's all Texas Tech amazingness, and I'd definitely recommend it," said Dillon.
Learn more about the online degree in Public Relations & Strategic Communication Management here.