Nejahla Hopkins, a Spring 2023 College of Media & Communication master's program graduate, is no stranger to being devoted to her campus and community. Hopkins' dedication for having representation for the African American community in Lubbock has been her passion since she stepped foot on campus as an undergraduate student in CoMC and has grown since.
Hopkins is receiving her M.A. in Mass Communication with a focus in sports media and has already began applying it to the many different hats she wears as an advocate for equality, justice and togetherness for individuals who share similar cultural backgrounds with her. Recently, she organized an event to take place during graduation week— The Real Deal x Nae Hopkins' Family Line Dancing Class— to give back to the community that poured into her during the course of her education.
The event was designed to provide a safe space for the Black community in town and cater to African American culture. Hopkins' overall goal with the formation of this event was to unite Lubbock's Black population through a shared interest in dance and music. Aside from bringing the community together, the event is also a philanthropic initiative.
"Along with celebrating Black culture, I wanted to add another strong purpose to the event by incorporating a give-back initiative with the experience I gained for my career in community relations," said Hopkins. "With building our culture and taking pride in who we are, I also wanted to have an impact on children. For everyone who purchases tickets to line dance with us, a percentage of the proceeds will go toward donating resource backpacks to foster youth children at the Children's Home of Lubbock."
Through her weekly volunteer work with Rise Academy in Lubbock, she knew representing a minority group while also helping children was something that would benefit the city. She hopes this have a great turnout and will become an annual thing in the future.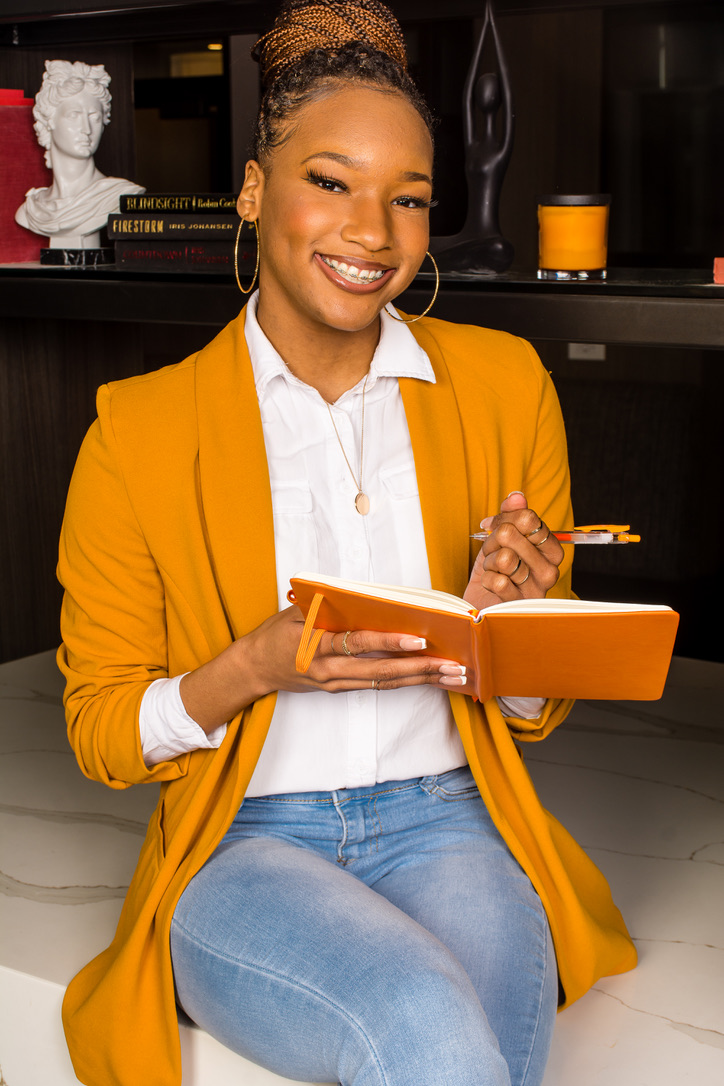 "It started as a random mental thought in my bedroom one day," said Hopkins. "I remember doing a volunteer event back in December where we baked cookies for foster children and that's when I discovered the Children's Home of Lubbock on the East side. When planning for this, those same children were on my mind, especially since they are taken from their homes at a young age and put into the system. I had to do something that was fun for my last ride in Lubbock that would also serve a purpose."
Organizing the community event has been one positive thing for Hopkins within the past few months. She has also received an outpour of support from individuals she has invited to attend.
"The event, of course, is open to everyone wanting to attend," said Hopkins. "I've sent links out for individuals to purchase tickets to attend and received great feedback. The best feedback came when these same individuals knew it's to support a greater cause and also serves as a charity event to serve our foster youth. Yes, people have shown they will participate in dancing with others, but the bigger reaction has been aimed at the purpose behind why we should dance and give back."
All in all, Hopkins wants to shine a different light on the city of Lubbock and bring a sense of belonging to everyone. She is hopeful it will make a change in the years to come.
"This is such a fun event that gives back to the community I've been a part of for the past few years," said Hopkins. "It will also bring the student body together. I'm very thankful for my education in the College of Media & Communication since it gave me the skills I needed to help put this together."