Principal Fellows Partnership Program
Texas Tech University and National Institute of Excellence Principal Fellows Program
The federally funded Principal Fellows Partnership Program is an alliance between the National Institute of Excellence in Teaching, Texas Tech University Educational Leadership Program, and school districts partners to prepare highly effective teachers in this competitive non-traditional program for a school leader career (i.e. Assistant Principal or Principal). The partnership jointly selects eligible candidates for a 15-month job-embedded administrator residency experience. The Principal Fellows are mentored the following year by a top performing principal(s) in the school district. The Principal Fellows are also lead by Texas Tech Educational Leadership Faculty Coaches who develop context specific instructional leadership strategies to support and grow Principal Fellows in the residency experience. This collaboration builds the next generation of instructional leaders for the partnering district through leadership competencies, job-embedded skill development and national and state standards. The partnership develops instructional leadership competencies, provides the experiences necessary to effectively cultivate instructional coaching skills, and meet the specific needs of students, schools, and the district partner. Principal Fellow selection occurs in spring and assignment to a new principal mentor and campus occurs in early June. The Principal Fellows complete a principal certification during the academic year, and the Master's Degree in Educational Leadership in August at the completion of the program.
Email Dr. Fernando Valle in the Educational Leadership Program for more information at f.valle@ttu.edu.
Learn more about the Principal Fellows Partnership Program
Partner district Socorro ISD discusses the Principal Fellows Program on their SISD-TV News program on YouTube in June 2021
TEA Alumni of Valor
Taneshra Dixon
My name is Taneshra Dixon and I have been on this exciting journey in education for 12 years. For nine of those years, I had the privilege of serving the Grand Prairie ISD community as a Special Education teacher and through other leadership roles. Coming into my 10th year I decided to serve in a different capacity. I applied for and was awarded the Principal Fellows Program scholarship with Texas Tech University. During my internship, I was provided authentic experiences that prepared me to become a principal and not just an assistant principal. With program design concepts such as being taken out of my comfort zone by being removed from my current campus, having to complete an audit of my new campus, and conducting POP cycles (pre-conference, observation, and post-conference), I felt I was prepared to operate in that role. As a result I earned the Assistant Principal position at an elementary campus, Lorenzo de Zavala Environmental Science Academy. I am grateful for the opportunity the Principal Fellows Program with Texas Tech, in partnership with GPISD, has afforded me as it has assisted in expanding my circle of influence to impact student achievement.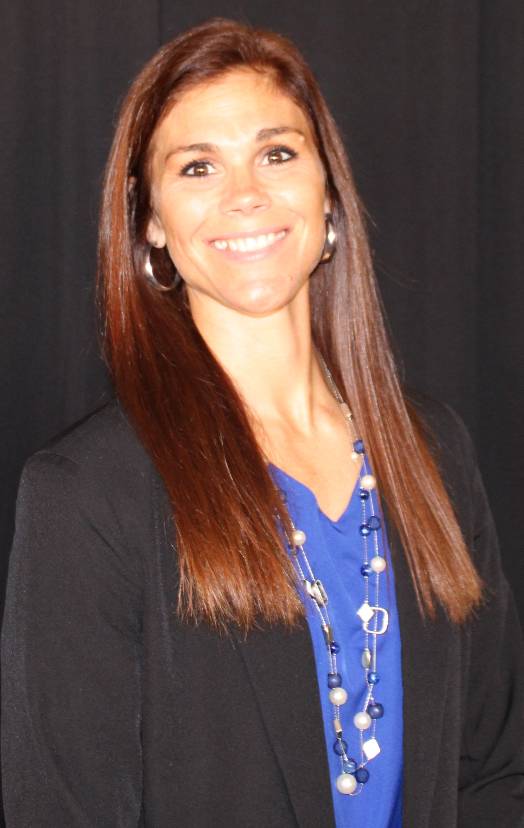 Sara Tipton
My name is Sara Tipton and I am in my second year as an Assistant Principal serving the community, teachers, and students of Grand Prairie High School, and my fourth year in the district. I entered education 20 years ago with a burning desire to make a positive impact on children's lives. I am a proud science nerd with a BS in Biology and was a science classroom teacher for 13 years. I never imagined leaving the classroom, but four years ago I become a TAP Master Teacher for the science department at Grand Prairie High School. When the opportunity arose to support teachers instead of students, I immediately realized I was being called to do something "more." If I could make teachers better, then I could have exponential impact on student's lives. My career focus then changed, and I applied for the Texas Tech Principal Fellows Program. I was accepted and served my internship as an Assistant Principal at South Grand Prairie High School for a year. That invaluable experience gave me all the tools necessary to be an effective leader. What I loved about the program was how it was a micro modeling of the full-scale work I currently do. Upon graduation, I was fully ready to step into my role as an assistant principal. I have recently entered a doctoral program through Texas Tech with a dual purpose of obtaining superintendent certification. I have no personal ambitions in my call to do "more." I remain open to being in the places I am supposed to be when I am supposed to be there. Even after all this time, my desire to serve students is stronger than ever. In fact, I am just getting started.
Yvonne Valdez
Yvonne Valdez has been a part of Lubbock ISD for 19 years. She has had many diverse experiences, from being a teaching assistant, classroom teacher, instructional coach assistant principal and now principal. She has also been named TEPSA Region 17 Assistant Principal of the Year for the 2018-2019 school year. These experiences have given her insight into the different campus cultures and communities.
Lubbock ISD hired her as a full time teaching assistant while she attended classes for her bachelor's degree. In 2003, she was hired as a teacher, and has worked within several different grade levels and campuses, including Wolffarth, Tubbs, Mahon, and Preston Smith Elementary. She also served as an instructional coach at Ervin Elementary. As a teacher, Lubbock ISD offered her many opportunities to serve in different leadership roles within every campus on which she worked.
She was then selected in the inaugural year of the Lubbock ISD Texas Tech Principal Fellows Administrative Internship Program in 2014. This program offered her the opportunity to attain her goals of becoming an administrator for Lubbock ISD by giving her the ability to truly "learn by doing" while principal interning at Ramirez Elementary. She gained many leadership experiences to help her support the principal in leading a campus to achieve educational success. During this internship, Texas Tech faculty guided the fellows through rigorous graduate courses in instructional leadership, data desegregation and creating action plans for the specific school needs. She shadowed the principal at Ramirez in daily tasks along with leadership experiences in planning and leading staff professional development, plan and facilitate PLC's using lead4ward resources, coach staff through effective strategies using the POP cycle, conduct data conferences and many other leadership experiences.
She then became an assistant principal at Alderson Elementary for four years where she was part of rebuilding the school culture, sharing the positive journey through social media, and putting systems and best practices in place to help lead Alderson out of Improvement Required Status and into a Met Standard status! She then moved into middle school as an assistant principal for one year at Commander William C McCool Academy where she has had the privilege to be a part of opening and starting a new Project-Based Learning STEAM middle school. In opening this new middle school, she assisted in hiring for a new campus, informing families of this new opportunity and recruiting students. She also worked together with the school leadership team and staff to form and build a positive and enriching culture for students and staff at McCool Academy.
She is now starting her first year as the Principal at Brown elementary for the 2021-22 school year with Lubbock ISD. She is excited to utilize all of these diverse and impactful experiences to create a positive and rewarding educational experience for teachers, students, and community members, as a Principal.
Cohort 2
Cohort 3
Cohort 4