Future TechTeach Students
Why Choose TechTeach?
Quality
"One of the top teacher preparation programs in the nation."
Our TechTeach program has earned top marks from the National Council on Teacher Quality, placing it in the top 35 programs in the nation.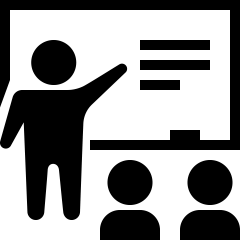 Hands-On
Hands-on, in-classroom experience – Our candidates begin student teaching a full semester earlier than other programs.
Supportive
As a member of the Texas Tech community, you will enjoy the fun and friendly environment of our campus and community along with the support of our faculty site coordinators and an experienced, hand-picked mentor teacher committed to your growth.
Get Hired!
Due to the quality of our program, TechTeach graduates are in high demand! Many of our partner districts will only consider graduates of TechTeach when the time comes to hire new educators. Most graduates of our program are offered positions in the district where they did their student teaching!
High Tech
TechTeach utilizes state-of-the-art technology, allowing candidates to record and review their own instruction for evaluation and improvement.
Already a TechTeach Student? ❯
Already have a Bachelor's degree? Check out RAIDER Teach! ❯
Ready to apply to Texas Tech?
First time first-year students will need to complete the first-year application and transfer students will need to complete the transfer application on the Undergraduate Admissions site.
Students in the College of Education will need to select Education as their major. Students interested other majors with teacher certification will need to talk to their advisor to select the correct major when applying.
Need some help?
Schedule a Campus Tour
Visit the beautiful Texas Tech University campus and get a feel for life as a Red Raider!
More Opportunities with TechTeach
Future Teachers Learning Community
On the Texas Tech campus, a Learning Community houses a group of students on one or more floors of a residence hall with an academic unit focus such as health sciences, architecture, fine arts or a common interest such as first year experience. All share a common goal of creating an educational environment that brings educators and students together to enhance student learning.
The College of Education supports the Future Teachers Learning Community located on the second and third floors of the Hulen dormitory. The Future Teachers Learning Community is open to all students who are interested in pursuing teacher certification.
Register for housing online at University Student Housing.
Study Abroad
The College of Education sponsors a number of Study Abroad Experiences for our future educators. Students can participate in study abroad experiences after completion of two long semesters at Texas Tech.
Learn more about our Study Abroad Experiences
Dominican Republic
Dr. Irma Almager leads a Maymester Study Abroad trip to Santiago, Dominican Republic. The students live with Dominican families during their stay, work daily in a bilingual school, attend an evening university course with local Dominican teachers and participate in excursions to the rain forest in Jarabacoa, the beaches in Puerto Plata, and local museums in Santiago.
For more information please contact Dr. Irma Almager via email at irma.almager@ttu.edu.
Costa Rica
Dr. Zinab Muñoz leads a Study Abroad for teachers in San José, Costa Rica in the Summer 2 semester. More information is coming soon.
For more information please email Dr. Zinab Muñoz at zinab.munoz@ttu.edu.
Salamanca Spain
Dr. Comfort Pratt leads a study abroad trip to Salamanca, Spain. In Salamanca, the students take Spanish language and culture classes daily at Universidad Pontificia de Salamanca, work in two trilingual schools and participate in excursions to Madrid, Toledo and Segovia.
For more information please contact Dr. Comfort Pratt via email at c.pratt@ttu.edu.
City Year
Students participating in City Year spend a year helping students in high-need schools to get the support they need to graduate and succeed. Participants assist schools and districts by serving as academic support as well as mentor figures for students who need help to get back on track or stay on track to graduate.
Military & Veterans Programs
Texas Tech University supports military personnel and veterans and their families in achieving academic, personal, and professional success through its Military & Veterans Programs (MVP).
MVP can help you with your Veterans Educational Benefits (Hazlewood Act), scholarships, the transition to campus life, and other aspects of your journey to graduation.