Distinguished Alumni Award
Founded in 1986, the Distinguished Alumni Award is the highest honor Rawls College can bestow upon alumni and friends. The Distinguished Alumni Award recognizes individuals who have demonstrated a record of distinguished service and extraordinary achievement in their chosen field. Honorees have made a positive impact on both Rawls College and Texas Tech, serving as an inspiration to current students and alumni.
2022 Rawls Distinguished Alumni & Awards Event
2022 Rawls College Distinguished Alumni will be honored on Friday, September 9, 2022 at 6:30 p.m. at the McKenzie-Merket Alumni Center.
Purchase Tickets
If you would like to make a donation to the Dean's Excellence Fund in honor of an awardee, you may do so online.
Honorees
Congratulations to the 2022 honorees, and thank you for the dedication you have shown to Rawls College and Texas Tech University.
Former Chairman
Happy State Bank, a division of Centennial Bank
In 1990, J. Pat Hickman founded Happy Bancshares, Inc. and led a group of investors in purchasing a small $10 Million bank in Happy, Texas (at purchase, the 812th largest bank in Texas). Over the next 32 years, he led Happy State Bank as Chairman, President & CEO growing to the 19th largest bank in Texas with $7.4 billion in assets serving 47 communities with 65 offices. In 2022, Happy Bank sold to HOME BancShares and Hickman serves on their Board of Directors.
He currently sits as a board member for the Texas Tech Foundation, the Panhandle-Plains Historical Society, The Cultural Foundation of the Texas Panhandle and the Amarillo Community Prayer Breakfast. In 2019, Texas Governor Greg Abbott appointed him to the Texas Economic Development Corporation Board.
full bio ≫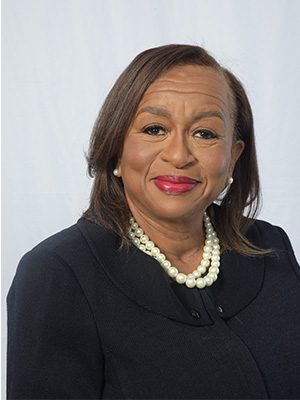 B.B.A. Accounting, 1974
Tax Director
Enterprise Products Company
Brenda J. Peters, a certified public accountant, is a tax director for Houston-based Enterprise Products, a leading North American provider of midstream energy services.
McDonnell joined Texas Capital Bank in January 2021 after retiring from a 32 year career at J.P. Morgan in August of 2020. While at JPMorgan, where she served as a Managing Director, she had three decades of experience in a variety of senior leadership roles, including having served as JPMorgan Chase & Co.'s Global Head of Commercial Banking Treasury & Security Services for nine years until August 2020.
full bio ≫
BBA MIS, 1981
Executive Vice President (Retired)
Tyler Technologies, Inc.
Lubbock, Texas
Mr. Womble began his career in 1980 when he founded INCODE, a provider of software and services products for local governments. Womble merged INCODE into the reformation of Tyler Technologies (TYL:NYSE) in 1998. During his time at Tyler, he was responsible for product strategy at the corporate level and served as president of two different divisions of the company. While on the leadership team at Tyler, the company grew to a market cap in excess of $22B and more than 9,000 employees. Womble retired from Tyler in 2016, but continues to serve on the Tyler Technologies board of directors consistently, since 2007.
In 2021, he made a $20 million lead gift for a new football training facility, the Dustin R. Womble Football Center. This gift, along with his previous donation to the Dustin R. Womble Basketball Center, leaves him as the largest lifetime individual donor to the athletic department.
full bio ≫
Rawls College of Business