2017 Outstanding Alumni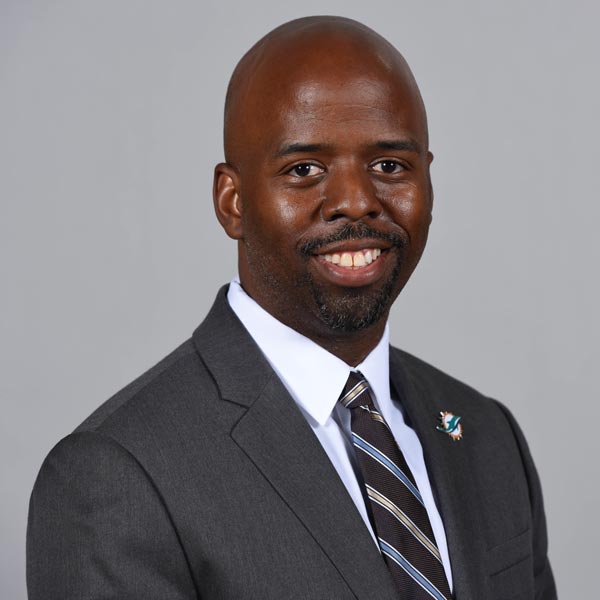 Jason Jenkins
Now in his seventh season with the Miami Dolphins, College of Media & Communication alumni Jason Jenkins is senior vice president of Communications and Community Affairs for the NFL team. He is also responsible for all digital media and the Miami Dolphins Foundation.
Jason previously served as the team's vice president of Communications, and the team's senior director of Media Relations. He started with the Dolphins in 2009 as director of Media Relations.
Prior to joining the Dolphins, Jason worked in the media relations department of the San Francisco 49ers as assistant and then director of public relations and operations.
[ Continue Reading ]
Sharon Maines
Sharon Maines anchors KCBD-TV's #1 rated morning show, Daybreak Today, and is the executive producer of the show.
Sharon (Hibner) Maines began her television career in her sophomore year at Texas Tech University. She worked at Lubbock's CBS affiliate for seven years as anchor of the 6 p.m. and 10 p.m. newscasts, producing both shows and serving as news director for three years.
Sharon then moved to the ABC affiliate in Lubbock where she worked for seven years. During that time, Sharon was the anchor for the 6 p.m. and 10 p.m. newscasts and was the producer of both shows.
[ Continue Reading ]
College of Media & Communication
Address

Texas Tech University, Box 43082, Lubbock, TX 79409

Phone

806.742.6500