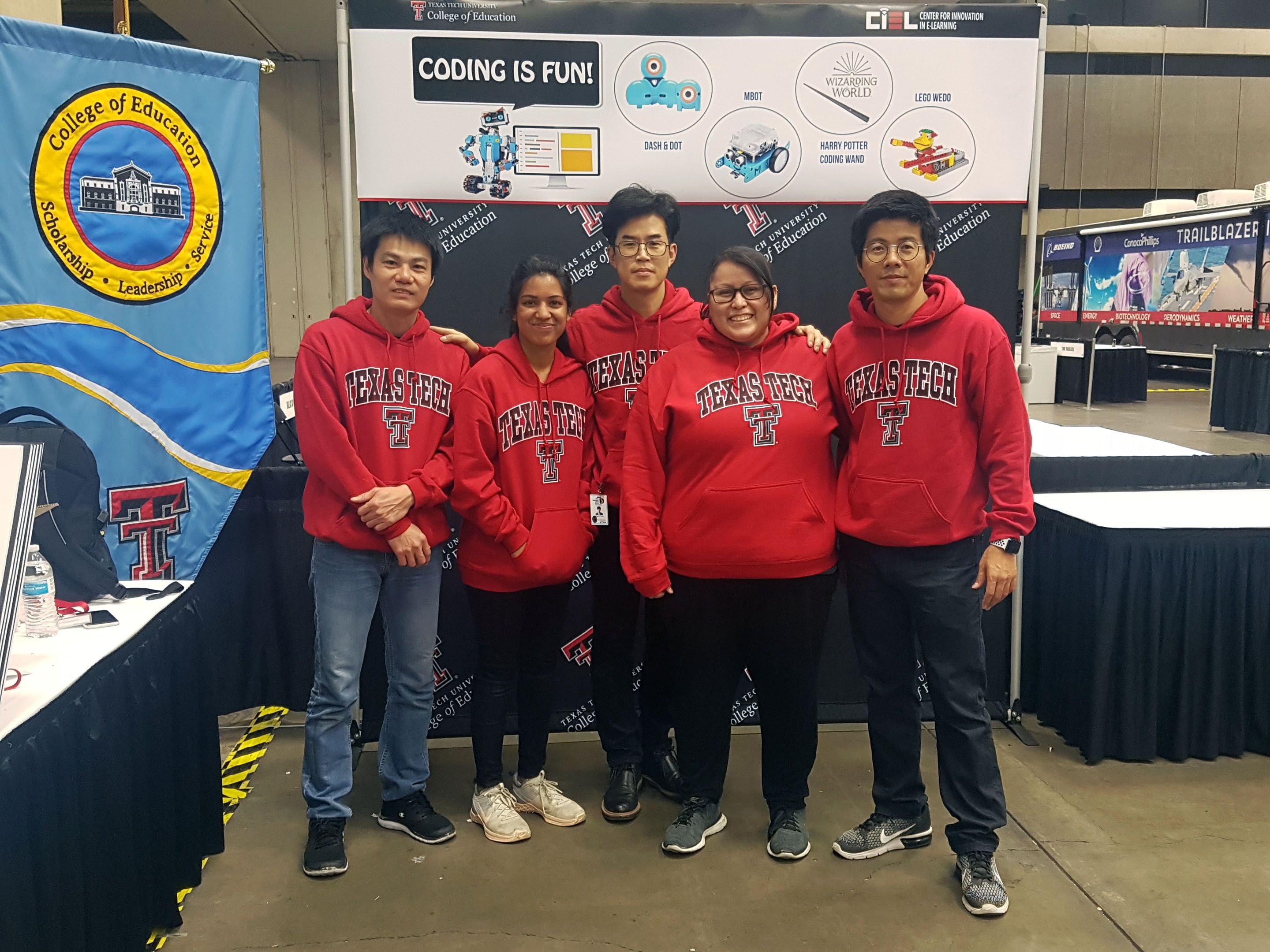 The Center for Innovation in eLearning (CIEL) at Texas Tech University was recently at the Dallas ISD STEM Expo, where they used hands-on activities to encourage students to pursue STEM education.
The theme of CIEL's booth was "Coding is Fun." The booth had four coding activities for students to enjoy, including a racing game that involved programming toy cars and a Harry Potter-inspired game that taught the basics of coding with a Bluetooth "coding wand."
"Programming is another literacy, and coding improves thinking skills with fun," said Jongpil Cheon, the director of CIEL and an associate professor of instructional technology at Texas Tech. "This is our third time to participate in this EXPO. It is a great opportunity for us to meet students in the Dallas area to strengthen the partnership with Dallas ISD."
CIEL provides online course development and consulting services for College of Education faculty. Services include course design, content creation, technology integration, online system development and computer science education. The center applies its Quality of Online Education (QOE) framework with the goal of improving quality of online courses and increasing student learning outcomes.
Check out some photos from the Dallas ISD STEM Expo, which was held Feb. 2 in Dallas: