Student winners of the 2022 String, Woodwind, Brass, Keyboard, and Voice area of the Texas Tech University Concerto Competition will be performing as soloists with the University Symphony Orchestra this fall. Read along to learn more about this process and the journey of these talented artists!
Every year, students compete in their designated area concerto competition. These competitions are done in the string, woodwind, brass, keyboard, and voice area. Students must compete with their chosen solo piece that can be accompanied by orchestra. In preparation for the competition, students practice daily for hours, analyze the orchestral score, and do as many mock performances as they can to prepare themselves for the day of the competition.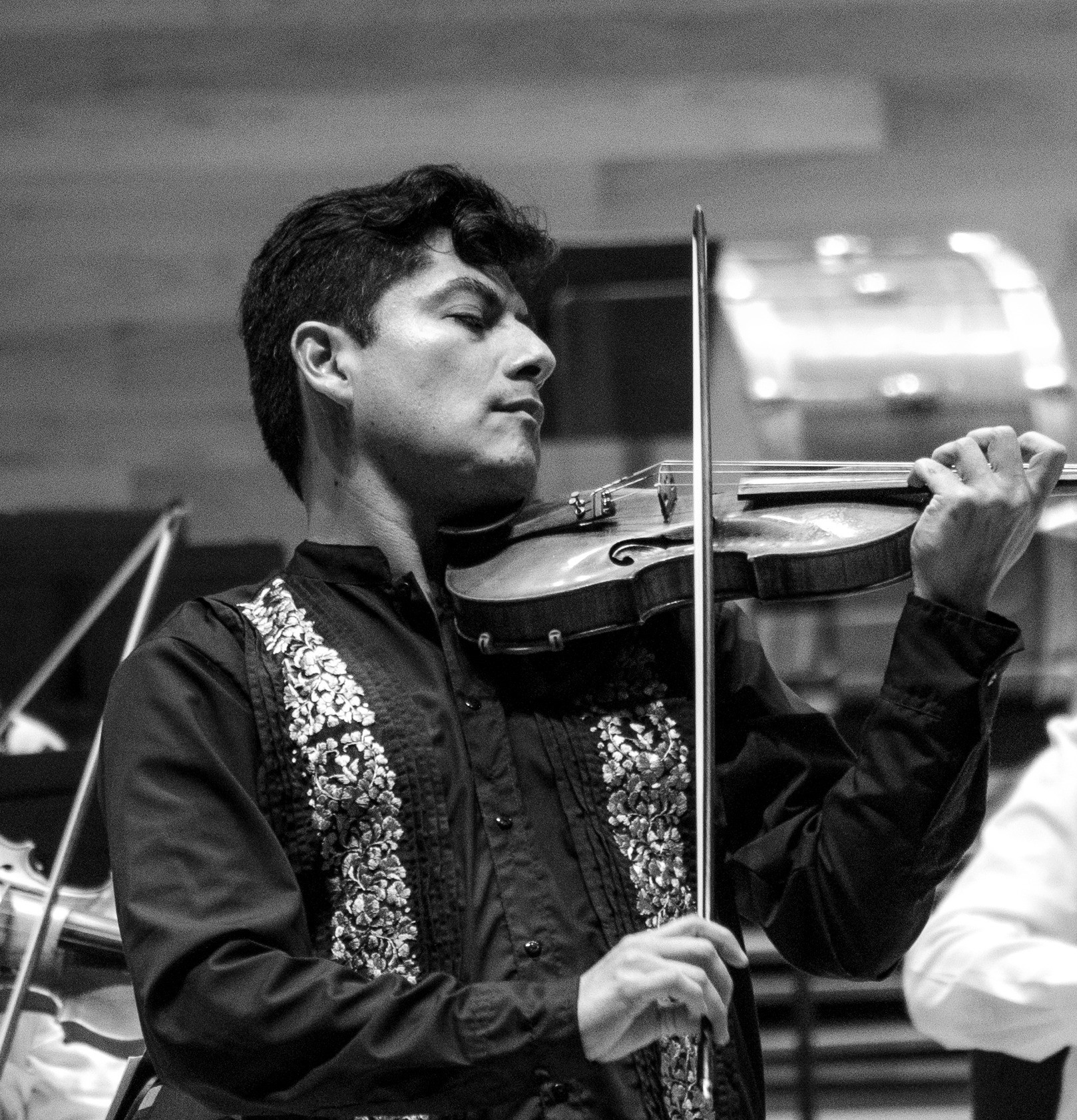 Jascha Gonzalez
String area winner, Jascha Gonzalez, will begin this semester's solo performances on Saturday, October 21 at 7:30 PM in the University Symphony Orchestra's String Concert, "A String Serenade," in the Buddy Holly Hall - Crickets Theater. Jascha is currently a 2nd year DMA student, studying violin performance with Dr. John Haspel Gilbert. He will be performing the 5th movement of "The Serenade 'After Symposium' for violin, string orchestra, harp, and percussion by Leonard Bernstein. Jascha will be performing on the "J.B. Vuillaume 1844" violin lent by Dr. Gilbert.
"This is a very jazzy piece, but it is hard for the soloist, the orchestra, and the conductor. I worked hard with my professor trying to get very clear musical ideas and maintain a stable pulse, so that way it will be easier for the conductor and the orchestra to follow me. Feeling secure with these aspects allows some room to enjoy the music. Besides the technique, I always focus to enjoy the experience of doing music, trying to share this feeling to my orchestra colleagues and the audience. If they enjoy, I enjoy!"
As the other soloists require a full orchestra for their pieces, their performances will be featured on Sunday, November 19 at 7:30 PM in the Buddy Holly Hall - Crickets Theater. Although the rehearsals with orchestra haven't begun yet for their solo performances, these students have been working diligently for their collaboration with the USO.
Claire Salli
Woodwind area winner, Claire Salli will be performing Takashi Yoshimatsu's Cyber Bird Concerto Movements 2 and 3, Bird in Grief and Bird in the Wind. Claire is currently a DMA student studying saxophone performance with Dr. David Dees. She shares with us her excitement on playing with the USO and journey back to her preparation. "I took a break from my piece after winning last year and have slowly been reintroducing it back into my practice routine. I've been recording myself a lot and listening to other recordings, my favorite is Nobuya Sugawa's. I am excited to play with the USO! This is currently my favorite piece of saxophone repertoire, I can't wait to hear it with an orchestra."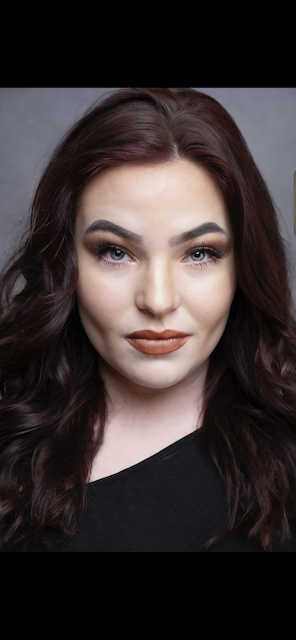 Chandlar Head
Chandlar Head, voice area winner, will be performing Meine Lippen sie küßen so heiß, from the opera, Giuditta, by Franz Lehár. Chandlar is currently a 2nd year masters student, studying vocal performance with Dr. Rebecca Hays. "I prepared this piece last spring and coached it alongside Dr. Bill Averill as well as prepared it with my voice teacher Dr. Rebecca Hays. It is a privilege to be able to work alongside such incredible musicians every day and know that when I step out on stage to perform, I am completely prepared to do my job as an artist thanks to the guidance of these amazing musicians."
John Stacy
Brass area winner, John Stacy, shares with us his excitement to perform Horn Concerto in A minor by Kurt Atterberg with the USO. John Stacy is currently a DMA student studying horn performance with Prof. Christopher M. Smith. "I have been regularly refreshing the piece throughout the semester. I have also spent some time tightening up some technical areas of the piece that were not as consistent as I would have liked when I performed the concerto with piano reduction for my first DMA recital last spring. I look forward to sharing the beautiful second movement with the orchestra and getting to dwell in the sounds together."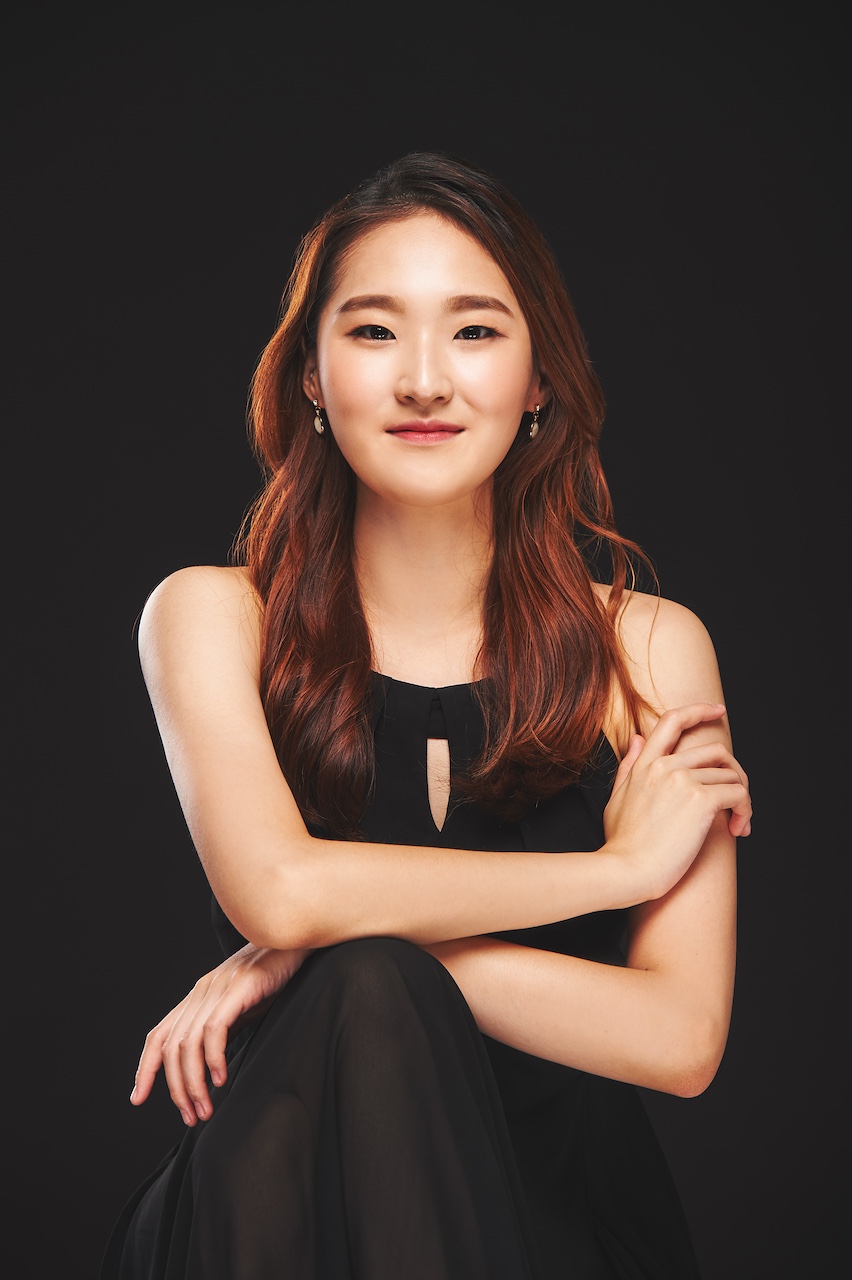 Miri Park
Miri Park, piano area winner will be performing pursuing the Mendelssohn Piano Concerto No. 1 in G minor, Op. 25. Miri is currently a DMA student studying piano with Professor Daniel del Pino and Piano Pedagogy with Dr. Carla Davis Cash. She shares with us that she is "elated to have won in the Piano area." Her days have been consumed with meticulous practice, pouring my heart into every note. "As rehearsals unfold, I eagerly anticipate the harmonious blend of our passion and dedication to music, looking forward to the electrifying synergy of the live performance."
To see more of the behind the scenes of the University Symphony Orchestra and the soloists' preparation, follow us on social media!