Sarai Brinker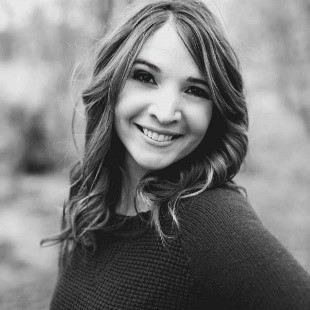 Sarai Brinker is an instructor at Texas Tech University School of Music. She earned her BA in Music from Texas Tech University, where she specialized in piano and percussion. She also holds another BA Natural History and Humanities from Texas Tech University, where she graduated with highest honors and was the recipient of numerous scholarships and awards, including performance scholarships in piano and percussion. Her senior thesis examined Gitano culture and flamenco performance practice in Seville, Spain. She was named the 2005 Honors College Student of the Year.
After graduating, Brinker taught group piano at Isles Elementary School as part of the 21st Century project, a program designed to put the arts back into public education and to provide high quality afterschool programs to underserved schools. Her students routinely earned top marks at local music festivals and contests.
In 2007 Brinker travelled to Ethiopia, where she studied worship practice in the Ethiopian Orthodox church. She also served as an instructor of English at a small school outside of Mekelle, Ethiopia, where she also served as a volunteer at the HOPE orphanage.
In 2010, Brinker went on to earn her Master's degree in Liberal Arts from Texas Christian University in Ft. Worth, Tx. During this time, she conducted fieldwork in Nalerigu, Ghana. Her work examined women's work songs and the cultural and musical exchange between Christian missionaries and indigenous tribes.
She also worked as a contributing writer for the Fort Worth Star-Telegram, publishing feature stories for the Life and Arts section. Her writing has also appeared in the Chicago Tribune, Miami Herald, Baltimore Sun, and Lubbock Magazine, among other periodicals.
Since coming to TTU in 2013, Brinker has taught the large enrollment course Creating the Critical Listener, in which she implemented new teaching strategies focused on reflective journaling. She is a former TEACH fellow (2015) and is currently part of Texas Tech's Groundwork staff, where she delivers workshops on using writing as a teaching strategy.
Brinker believes in the power of music as historical and cultural narrative. She founded the Lubbock Story Project as a way to foster community in Lubbock, TX and to cultivate the art of storytelling on the South Plains.
Having conducted fieldwork in Spain, Ethiopia, Ghana, and West Texas, she is fascinated with the processes by which culture is reflected and transferred through music. Her latest research is focused on enculturation through artistic practices, and she is particularly interested in lullabies and illustrated children's books. She also researches the representation of female friendship in popular culture, and is currently working as a co-author on her first book, Besties, Frenemies, and Mean Girls: Depictions of Female Friendship in Popular Culture, forthcoming from ABC-CLIO publishers.
She is the recipient of the Helen DeVitt Jones Excellence in Graduate Teaching Award (2014) and currently serves as the instructor of Critical Issues in the Arts and Music and Globalization. She is currently finishing her PhD in Fine Arts/Musicology at Texas Tech University.