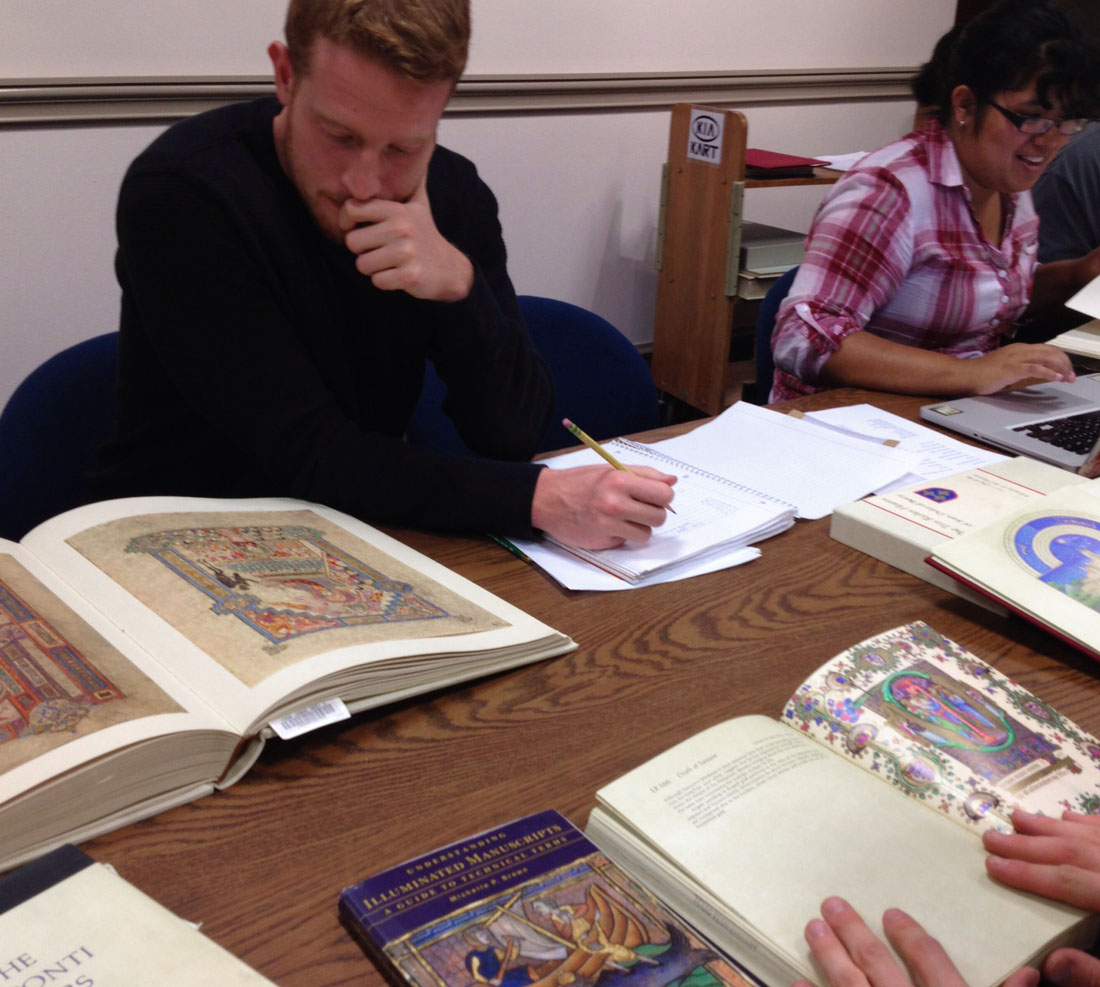 School of Art
Bachelor of Fine Arts
Art Education
What Is
Art Education?
As a body of knowledge, art education provides individuals with a deep understanding of artistic principles, aesthetics, historical and cultural contexts, the evolution of artistic movements, and learning. It fosters critical thinking and analytical abilities that individuals use to make sense of the world around them. Art education helps us see the world in new and different ways and understand the many perspectives within our global community. By learning about art, we can develop a deeper understanding of ourselves and of the world we live in and connect with others on a more profound level.
Art education also plays a vital role in fostering self-expression and personal growth. Through artistic processes, individuals are encouraged to communicate their thoughts, emotions, and experiences uniquely and imaginatively. Artistic exploration allows individuals to discover their own identities and that of others, develop a sense of self-awareness, express their perspectives on the world around them, and support health and well-being.
ad
mission

s
REQUIREMENTS
This program requires 55 semester hours of studio art and art history, 27 semester hours of professional education, and 41 semester hours of general requirements as stipulated by the College of Visual and Performing Arts. The minimum number of hours required for Art Education, leading to teacher certification, is a total of 123 credit hours. For graduation, a minimum of 40 credit hours of junior- and senior-level courses are required.
APPLY NOW
Curr
icu

lum
DEGREE PLAN
ONLINE CATALOG INFORMATION
Careers
POSSIBLE CAREER PATHS
Art Teacher: With an art education degree, you can pursue a career as an art teacher at the elementary, middle, or high school levels. You'll be able to inspire and guide students in developing their artistic skills, fostering creativity, and encouraging self-expression.
Museum Art Educator: Many museums and galleries employ art educators to lead educational programs and workshops for visitors of all ages. As a museum art educator, you'll engage with the public, interpret artworks, and provide interactive experiences that deepen visitors' understanding and appreciation of art.
Community Art Coordinator: You can be a community art coordinator in community organizations or nonprofits. You'll organize and facilitate art workshops, public art projects, and community events that promote creativity, cultural engagement, and social change within local communities.
Art Therapist: With additional training and certification in art therapy, an art education degree can lead to a career as an art therapist. You'll use art-making as a therapeutic tool to support individuals facing emotional, mental, or behavioral challenges, helping them explore their feelings and promote healing.
Art Administrator: Museums, galleries, art institutions, and educational organizations often require art administrators to manage programs, exhibitions, and educational initiatives. With additional certification/education, art education degrees can lead to leadership in arts/educational programs.
Art Entrepreneur: Armed with a strong foundation in art education, you can pursue a career as an independent art educator, social media content creator, workshop organizer, and creative consultant. You'll have the flexibility to create and sell your ideas through multiple platforms, participate in and collaborate with clients needing experiential art opportunities, and establish your artistic brand.
Children's Book Author: An art education degree can pave the way for a career as an author of children's books. Many art educators have contributed to art publications, textbooks, and children's books as authors and illustrators.