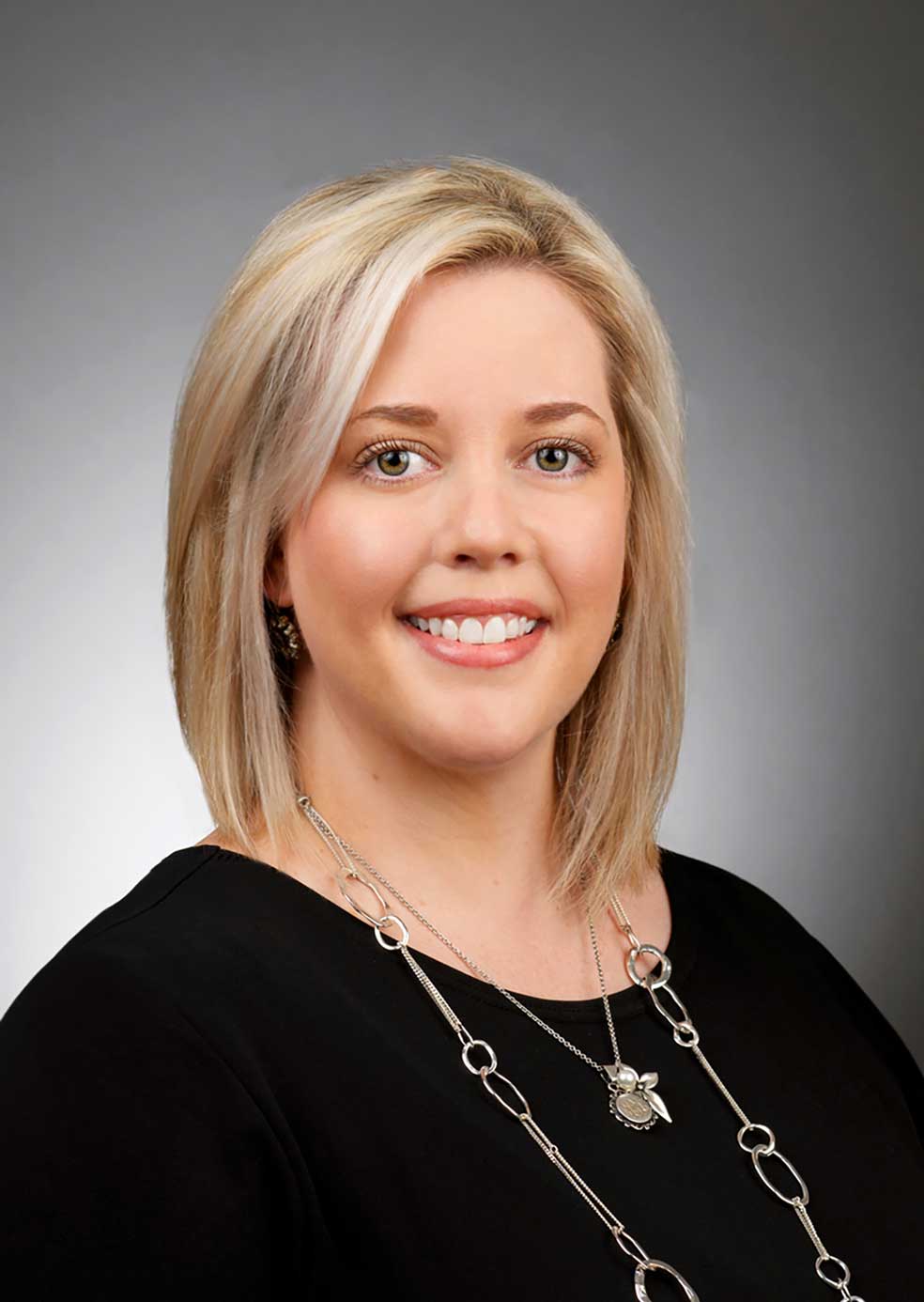 Kayla Currier was recently promoted to the position of chief marketing and innovation officer at Vista Bank in Dallas.
After graduating from Texas Tech, Currier (BA advertising, 2008) launched her career by turning an internship into a job and working as an account executive for an ad agency. She then began work as a marketing director for a local bank. She said she chose to work at Vista Bank because she saw it as a great organization that would advance her career.
"I joined Vista Bank due to growth opportunities, the vision of the company, and the values and characteristics of leaders within the organization," Currier said. "From company culture to employee benefits, Vista Bank is an excellent company to work for."
In her new role at Vista Bank, Currier said she is responsible for the development and implementation of the bank's brand and community relations strategy.
"Vista Bank has 13 locations in 11 different markets, and I oversee all of our marketing and public relations efforts," Currier said. "Ninety-five percent of our marketing is done in-house, and some of my responsibilities include website design and management, social media management, and creative strategy, design, production, and implementation for marketing bank products and services."
Currier credited the advertising internship she pursued her senior year at Texas Tech for helping her gain real-world experience that furthered her career.
"My internship has had a positive impact on my career path, and I would encourage current students to find an internship," Currier said. "There is so much value to being physically present and immersed into your field of study. The things you learn will be invaluable as you start down your career path."
Currier said she would advise current students to get to know their professors, to never stop learning, and to remember that everyone starts somewhere.
"Get your foot in the door, do what it takes, and work towards your dream job," Currier said. "Don't expect your diploma to be an end-all do-all, but pair your education with relentless hard work and determination, and you'll be on the path to success."