Faith Maina, Ph.D.
Professor
Curriculum & Instruction
Email: faith.maina@ttu.edu
Phone: 806-834-7808
Office: Education 361
Faith Maina is a professor in the department of Curriculum & Instruction at Texas Tech University since 2015. Previously, she was a professor of the same department at the State University of New York, Oswego from 2000-2015 where she also held the position of McNair Post-Baccalaureate Program Director. Professor Maina is a teacher educator with special emphasis on Action Research and culturally relevant pedagogy. Her research interests include cultural and language diversity in the classroom, issues of culturally responsive teaching and preparing diverse learners for the STEM career pipeline. She holds a Ph.D. from the University of British Columbia, Vancouver Canada, a Master's Degree from Trent University, Ontario Canada and a Bachelor of Education degree from Kenyatta University, Nairobi Kenya. She is also a recipient of the Carnegie African Diaspora Fellowship (2018) and Fulbright Scholar (2011) awards.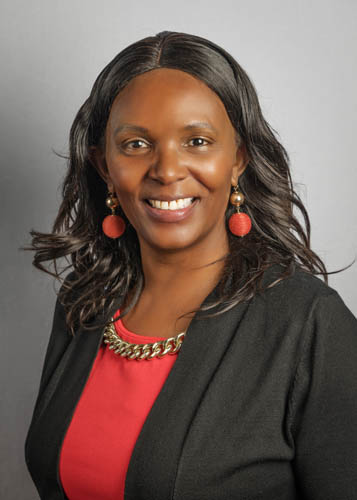 Education
1998 - Ph.D. Curriculum and Instruction. University of British Columbia, Canada.
1994 - M. A. Interdisciplinary Studies. Trent University, Ontario, Canada.
1988 - Bachelor of Education (B.Ed.) English Language and Literature, Kenyatta University, Nairobi, Kenya
Areas of Expertise
Social justice in teaching and learning
Integrating multicultural concepts in the curriculum
Teacher empowerment through action research
Culturally responsive teaching
Selected Publications
Ahlberg, B., Maina, F., Khamasi, W., Kubai, A., Ekman, A. & and Lundqvist-Persson, C. (2015). ''A child, a tree'': Challenges in building collaborative relations in a community research project in a Kenyan context . Action Research Journal, 0(0) 1-19 DOI: 10.1177/1476750315607607

Maina, F. (Ed) (2014). Nurturing Reflexive Practice in Higher Education: Educators engaged in action research projects in an institution of higher learning in Kenya. Oakville, Ontario, Canada: Nsemia Inc Publishers

Maina, F. & Burrell, M. (2012). Teaching mathematics to diverse learners: A hybrid technology course designed for pre/in-service teachers. In Yang H. & Wang S. (Eds). Cases on formal, non-formal and informal online learning: Opportunities and practices. Online: IGI Press.

Khamasi, W., Maina, F. & and Haegendoren, M. (Eds). (2011). Engaging Patriarchy: Challenges and Responsibilities for Educators and Policy Makers in Kenya. Eldoret, Kenya: Moi University Press.

Ahlberg, B., Kamau, A., Maina, F. & Kulane, A. (2009). Multiple discourses on sexuality implications for translating sexual wellness concept into action strategies in a Kenyan context. African Sociological Review. 13(1). http://www.ajol.info/index.php/asr/article/view/57750

Pratt, L., Weiss, K. & Maina, F. (2008). Case study #1: Becoming a teacher researcher. A chapter in Lassonde & Susan Israel (Eds). Teachers taking action: A comprehensive guide to teacher research. Newark, DE: International Reading Association.

Yang. H. & Maina, F. (2007). STEP on developing active learning community for an
online course. A chapter in Gabe Keri (ed). Ideas of teaching efficacy: sharing perspectives. El Cajon, California: National Social Science Press