ExpandED: Broadening the Understanding of Contemporary Issues in Education and Policy - Archive 2021-2022
This fall, the Educational Leadership Policy faculty will host talks as part of the ongoing virtual policy brown bag series, "ExpandED: Broadening the Understanding of Contemporary Issues in Education and Policy." Featuring researchers from the College of Education and various institutions across the country, the aim of this series is to bring together students, faculty, and researchers at Texas Tech and beyond to disseminate knowledge that is of immediate relevance to educational leadership and policy and facilitate the cross-pollination of ideas across multiple institutions.
This year, audiences from across the country will gather virtually to engage with speakers on topics related to policy evaluation and open-science research practices, evolutions and social constructions of education policy over time, and empirical research noting the barriers and challenges to providing equitable educational opportunities for historically marginalized students.
Schedule and Summary of 2021-22 Talks
After the Raid: Examining the Short and Long-Run Educational Impacts on Students and Schools Following a Large Workplace Raid in North Texas
October 12, 2021, 12:00-1:00PM Central Standard Time
After the 2016 presidential election, Donald Trump moved swiftly to enact tougher immigration enforcement policies. In 2018, the scale of enforcement reached new heights. With the implementation of large enforcement raids at worksites where dozens to hundreds of workers are arrested at a single site worksite, immigration enforcement-related arrests increased by 400% compared to the previous year. Researchers across social science disciplines and public health have long been concerned with understanding and accurately measuring the impacts of exposure to community violence on children's development. In this study, we examine the impact of exposure to a large-scale workplace raid in Texas on academic and behavioral outcomes for students. To guide our analysis, we combine a community violence framework with the notion of a pyramid of enforcement effects to focus on spillover effects for the broader population of Latinx students, students with limited English proficiency (LEP), and immigrant students. We also consider heterogenous impacts on the student body sharing more than one of these characteristics.
Five Ways Research Partnerships Can Fail
October 26, 2021, 12:00-1:00PM Central Standard Time
Research partnerships are promising as a way to systematically improve education agencies' work—but they also carry a high risk that they will not reach their full potential. Five common stumbling blocks can derail partnership work: expecting agencies to set the research agenda; excluding critical partners from the table; overlooking the power of descriptive statistics; producing the wrong deliverables at the wrong times; and undervaluing brokers. This presentation will use examples from real research partnerships to illustrate these challenges and will also suggest potential strategies for avoiding them.
The Globalization of Universities and Science
November 16, 2021, 12:00-1:00PM Central Standard Time
In 2019 alone 3.3 million new STEM+ journal papers appeared, three times more than in 2010. Since 1980 the number of the world's scientists has grown 50%, with significant flows of research from currently over 200 countries. A fourth of all STEM+ papers now result from cross-national collaborations, with a steady increase in super-collaborative projects of one hundred or more scientists coordinating a research effort with once unimaginable complex techniques. Yet, how global mega-science came about is less clear. A global, mega-dimensioned, highly collaborative capacity for new scientific, technological, engineering, mathematical (ie, STEM), plus medical, discovery was once thought impossible. Expert warnings of an imminent stalling of the capacity for new science accompanied by dire consequences appeared in the early 1980s, and still are made. Yet, the exact opposite has happened—capacity continues to explode. Commonly noted technology, wealth, and warfare have all contributed, but do not fully explain what has happened. An analysis of the who, what, and where of millions of STEM+ papers published from 1900 to 2010 by an international team of social scientists finds that the legitimation and resourcing of global mega-science rests on a more than one-hundred year mingling of a culture of science with a culture of higher education and the university. For example, 90% of the millions of annual STEM+ papers include university-based scientists, and universities have become ever more globalized. The project also follows the historical journey of a set of ideas about science, the university, and a growing centrality of education that eventually swept through the world to create the conditions for mega-science. The future sustainability of the university's role in science is also explored.
What Can't We See?: Considering Instructional Quality in an Era of Increasing Standards
January 19, 2022, 12:00pm-1:00PM Central Standard Time
Gender as an Organizing Framework for International Education Development Policy in the Millennium and Sustainable Development Goal eras (2000 - 2020)
February 15, 2022, 12:00-1:00PM Central Standard Time
Anderson, Emily, Ph.D.Assistant ProfessorCollege of Arts, Sciences & Education
Florida International University
This presentation explores gender as an organizing framework for international education development policy and agenda setting during the Millennium and Sustainable Development Goal eras. Through critical feminist policy discourse analysis of a longitudinal document corpus sourced from UN Women and the United Nations' Girls Education Initiative (UNGEI), the presentation shows how gender is used as a framework to construct policy populations and to frame potential solutions to address gender disparity in schooling access, adult opportunity, and social mobility.
From the Field, In the Classroom, To the Lead: Coaches as Education Policy Change Agents in Texas
March 1, 12:00 - 1:00 p.m.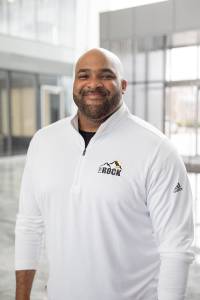 Childs, Joshua, Ph.D.Assistant ProfessorCollege of Education
University of Texas, Austin
The Global Testing Culture and Teachers: How Emphasizing Tests Shapes Teacher Perceptions and Satisfaction
March 8, 2022, 12:00-1:00PM Central Standard Time
Smith, William, Ph.D.Senior Lecturer and Associate ProfessorMoray House School of Education and Sport
University of Edinburgh
Quality in education is increasingly identified through the limited metrics of student test scores. Combined with high stakes on teachers and schools, the resulting testing culture, prevalent in many countries around the globe, shapes the actions of educators as they work through the increased stress and try to ensure the survival of the school. This presentation will look at how the presence of a school testing culture, including the emphasis of student test scores in high stakes teacher evaluations, relate to teacher perceptions of evaluation utility and their satisfaction with working at that school. Using data from the Teaching and Learning International Survey (TALIS), patterns in teacher evaluations and more test obsessed countries are identified before a pooled analysis demonstrates the detrimental association between school testing culture and teacher satisfaction. Results have implications for how teacher evaluations are used and how, or if, tests should be a focal point in schools.
The impact of teacher career pathways and job conditions on student achievement
April 6, 2022, 6:00-7:00PM Central Standard Time
Kristin MansellPh.D. Student in Educational Leadership PolicyDepartment of Educational Psychology, Leadership, and Counseling
Texas Tech University
Emmy RobisonPh.D. Student in Educational Leadership PolicyDepartment of Educational Psychology, Leadership, and Counseling
Texas Tech University
Andrea RodriguezPh.D. Student in Educational Leadership PolicyDepartment of Educational Psychology, Leadership, and Counseling
Texas Tech University
As teachers are the most impactful element present within the walls of a school, it is important to understand the multitude of ways in which certifications and working conditions affect teacher outcomes. This set of graduate student talks examines these important topics to contribute to a broader discussion about teachers' impacts on student achievement and how to recruit, support, and retain high-quality teachers in the K-12 setting.
A School Like Mine: Geography, Demography, and New Teachers' Career Trajectories in Texas
May 12, 2022, 12:00-1:00PM Central Standard Time