Every year, the College of Media & Communication honors international journalists fighting for freedom of speech and expression despite the continuous silencing efforts of authoritarian regimes. Honorees receive the Excellence in International Journalism and Human Rights Award, which is decided upon by a group of students, staff and faculty led by Lyombe Eko, Ph.D., professor of journalism and creative media industries.
This year, Eko's panel selected Rana Ayyub, Indian investigative journalist and global opinions writer at The Washington Post, and Luz Mely Reyez, co-founder and General Director of Efecto Cocuyo. Both awards were presented March 9 during a symposium crafted for the honorees, which also provided CoMC graduate students a chance to present research papers about the theme of this year's symposium: Collective Memory.
Collective memory, as described by Eko, are experiences that bind groups of people together. Whether it is a neighborhood or country, a shared experience of the past will influence choices of the future.


Often times, collective memory is used as a tool of oppression. However, wherever oppression can be found, so too can resistance.
"Rana Ayyub, our first recipient, she is a Muslim in India," Eko said. "Muslims are the minority there, and mostly Hindus rule. Hindu nationalists frequently call upon collective memory and use the past to oppress the minority of the present."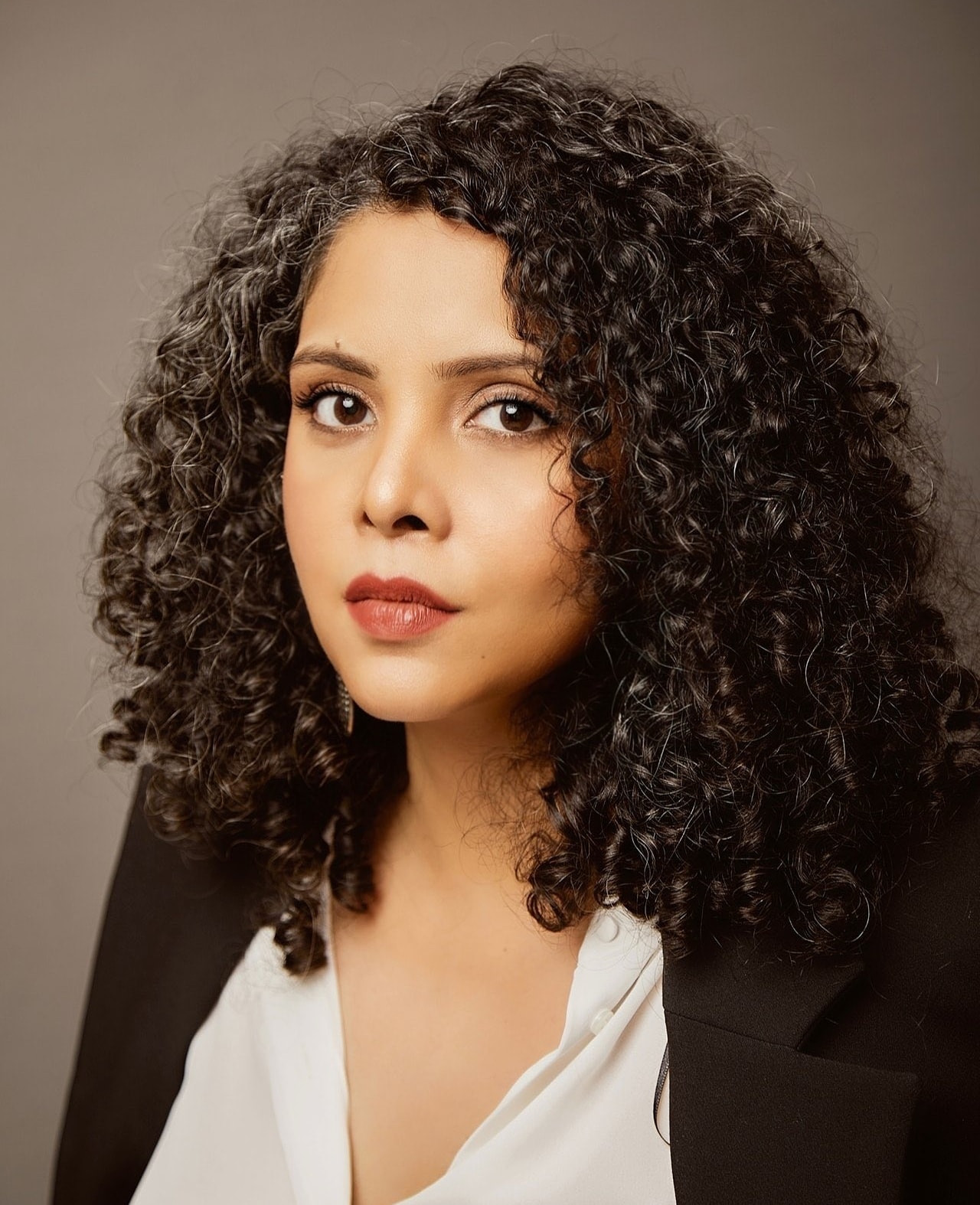 Ayyub struggles to showcase the oppression of Indian Muslims through her journalism as her detractors go to great lengths to keep her work quiet. Certain adversarial groups have gone so far as to use Deepfake technology to fabricate statements and images of Ayyub, hoping to discredit her entirely.
Regardless of the frequent and often unsightly attempts to silence Ayyub, she has pursued proper representation and received numerous awards for her successes, including recognition from Time Magazine.
Nonetheless, her dangers persist. The United Nations allotted six special rapporteurs to the Indian government to protect her safety, a first for an individual case in India.
"The College of Media & Communication has a mission to promote freedom of speech and of the press around the world," Eko said. "By giving her this award, we recognize the very difficult context she lives in, and we show this is the type of person we are behind. We respect this kind of person."
The second recipient, Reyez, battles corruption within the Venezuelan government—and it's a battle that has led to the deaths of many other journalists.
Venezuelan press practice with very little freedom, and all citizens are subject to internet blackouts if the government does not approve of certain messages. However, Reyez has circumnavigated harsh authorities by leading an independent online news portal. Most Recently, she was named as a contributor of Post Opinión, the section of The Washington Post showcasing original commentary of interest to Spanish-speaking audiences from newsmakers and underrepresented voices in the United States, Latin America and beyond, thus placing Reyez and her much needed messages far from the reach of Venezuelan government.
Once Ayyub and Reyez delivered their keynote speeches, the symposium divided into breakout sessions and allowed graduate students to present their papers forged through Eko's class focusing on collective memory.


Some paper topics included the collective memory of art in Nigeria, gender discourse in Taliban-held Afghanistan, Hurricane Katrina, and the sherpas of the Himalayans.

The students are integral in the year-long process of coordinating the symposium. From deciding which guests the symposium will host to bolstering the event with original research, Eko's students help bring real world heroes into CoMC. This process, which Eko calls a labor of love, cycles continuously during each academic year.
Currently, the next batch of students are preparing their papers for next year's topic, which will focus on the human right of freedom of speech and expression on the internet and in physical space.
This year's symposium was co-sponsored by The Harris Institute for Hispanic and International Communication (HIHIC), in collaboration with the Department of Journalism and Creative Media Industries, and the Associate Dean for Graduate Studies.
"Dr. Eko's concept of bringing together his student's research, the college's recognition of excellent international journalism, and talks by the award-winning journalists aligns perfectly with the Harris Institute's goal to improve society's understanding of international communication," Kent Wilkinson, Ph.D., professor & director of HIHIC said.
Likewise, Professor & Dean David D. Perlmutter, Ph.D., hopes to continue the symposium for many years.
"It is so important to try to understand the legacy of the relationship of journalism and history, and especially the rewriting of history and journalism," Perlmutter said. "The symposium is an important educational and learning event for scholars and practitioners alike."
Eko would like to extend a sincere thank you to all the attendees, co-sponsors and honorees of the event.
Last year's symposium, On Being an International Female Journalist, honored Al-Jazeera Correspondent Zeina Khodr, and General Director of Zeta magazine Adella Navarro.