Endowments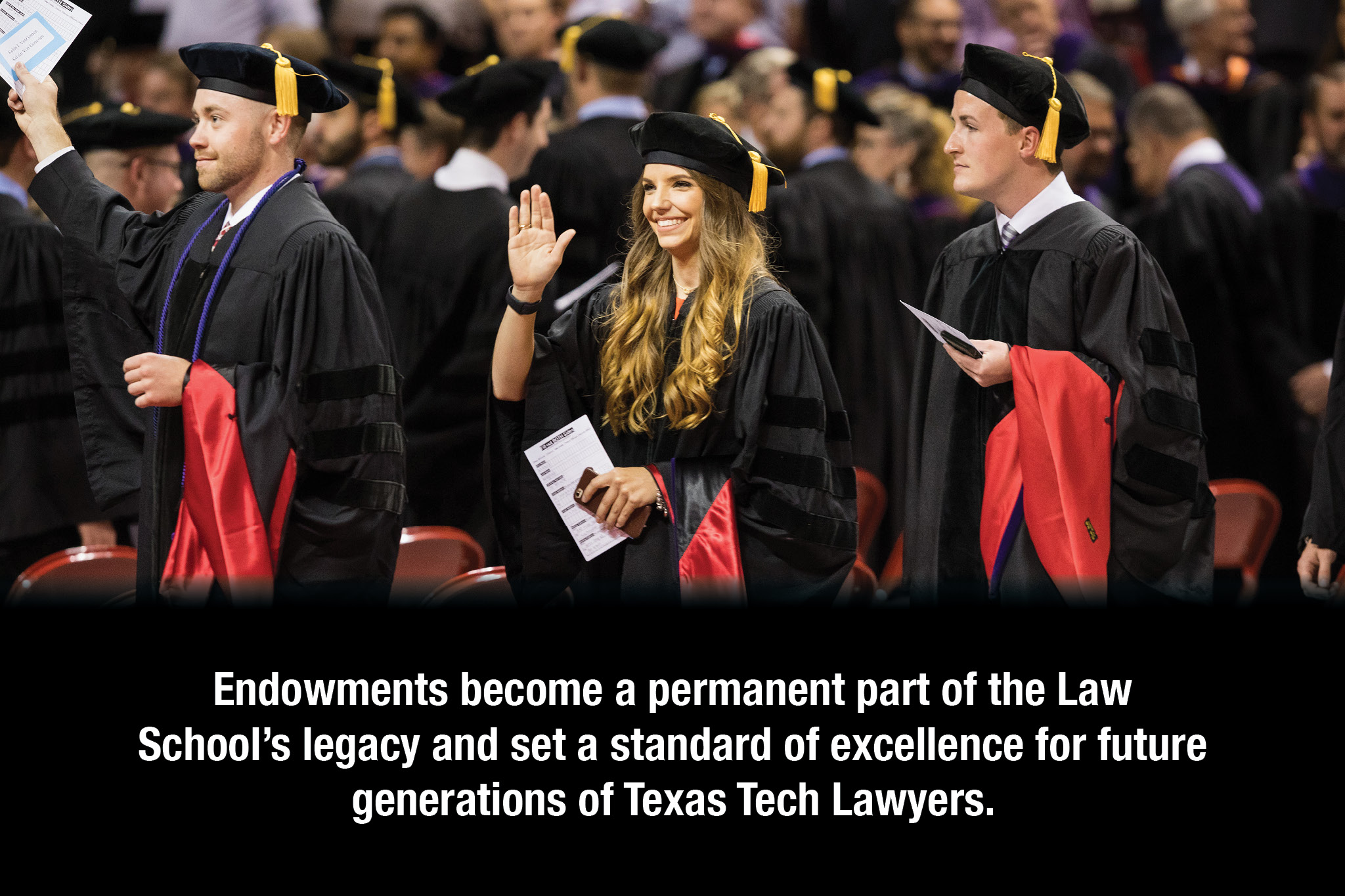 An endowment is a permanent fund held by the Texas Tech Law School Foundation and invested to provide income for support. The principal itself is never spent and thus serves as a continuing and reliable source of funds. Through named endowments, the name of the donor or honored person becomes a permanent part of the law school legacy, known and remembered by future generations of law students.
An endowed scholarship provides life-changing opportunities for generations of Texas Tech law students. Established with a gift of at least $25,000, the endowment ensures the expense of the law school does not have to be a barrier to receiving an outstanding legal education at Texas Tech Law. You can find a listing of our current scholarship endowments here.
Endowed Professorships
An endowed professorship provides recognition of a single professor for notable scholarly activity and academic achievement. Established with a gift of $250,000, the endowment supports activity similar to an endowed chair.
Endowed Chairs
An endowed chair position honors distinguished faculty who have exceptional achievement or leadership. Established with a gift of at least $1 million, the endowment supports research, provides for creative scholarship, and may also supplement faculty salaries.
For information about any type of gift, pledge, donation or bequest to the Law School, please contact Karen Holden at (806) 834-4910 or karen.holden@ttu.edu.
School of Law
Address

Texas Tech University School of Law, 3311 18th Street, Lubbock, Texas 79409-0004

Phone

806.742.3791

Email

law@ttu.edu