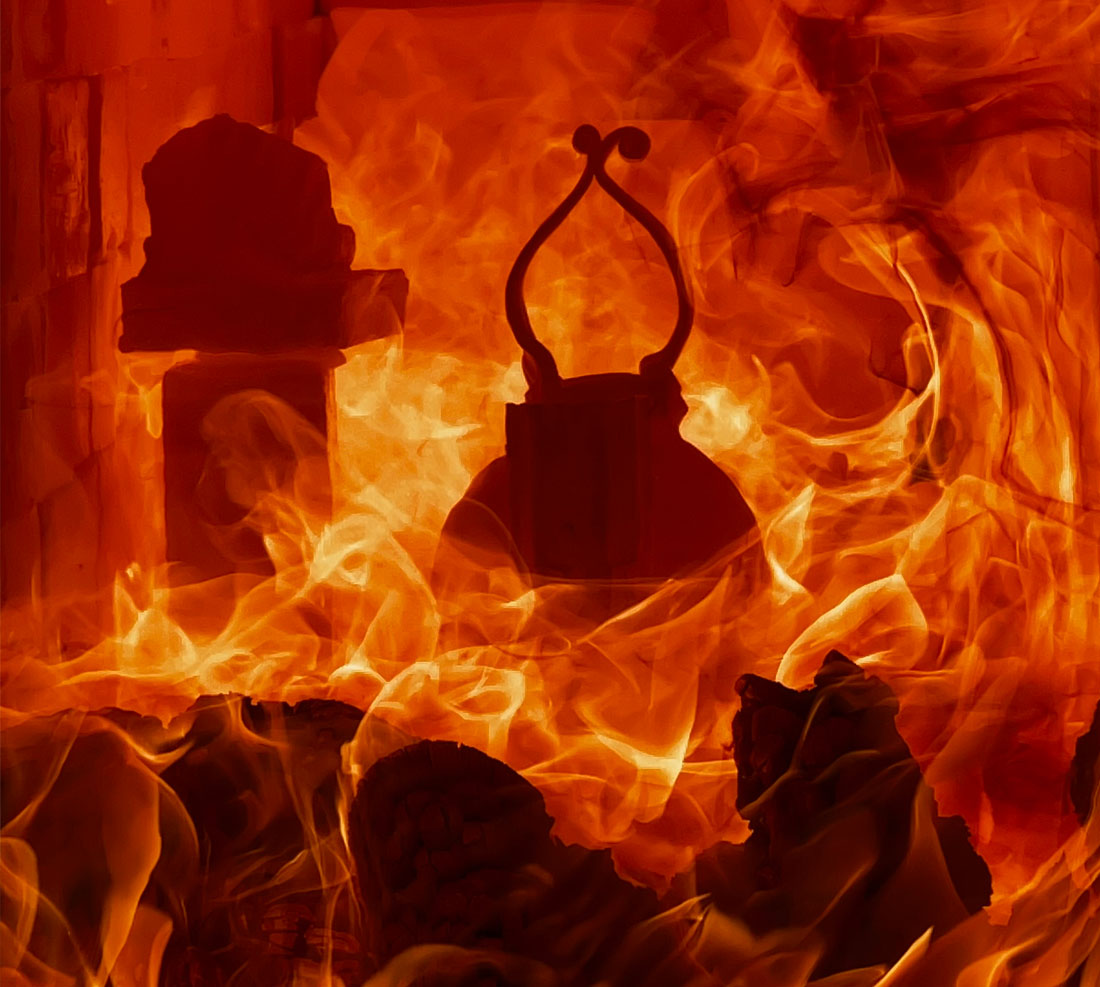 School of Art
Master of Fine Arts
Ceramics Emphasis
Master of Fine Arts in
ceramics emphasis
Our program seeks to provide a stimulating and challenging environment for artistic and intellectual growth. Texas Tech University has a notable history as a center of ceramic art innovation, research, and education. Graduate students are expected to pursue rigorous personal artistic research, both conceptually and technically. The Ceramics area strives to conduct an intense studio-based experience that stresses the development of concepts through making, at the same time embracing a balance between supporting the attainment of skills and techniques while encouraging independence, innovation, and critical thinking through rigorous critique.
What sets
us

apart

Extraordinary, world class facilities encourage inter-disciplinary exploration, while also supporting the creative research of a traditional based MFA student. Having added new technology with multiple 3D Modeling and 3D Printing capabilities is pushing new boundaries in the field. World-renowned faculty ensure that graduates of the program have pushed their research to new levels while learning the techniques and concepts that will enable their work to take any direction they wish.

Being an intense studio-based experience, a thriving visiting artist program deepens the directive of the program by providing outside sources for hands on learning. Guest artists who deliver lectures and/or conduct workshops and critiques heighten the instruction of the program. Recent visiting artists include Patti Warishina, Elaine O. Henry, Eva Zethraeus, Bede Clarke, Bill Hunt, John Balistreri, Don Reitz, Jamie Walker, Brenda Lichman, Forrest Middleton, Tom Bartel, Christyl Boger, Barbara Frey, Robert "Boomer" Moore, Ron Nagle and Brad Schwieger to name a few.
Facilities &
Tech

nology

Superlative facilities support the creative research of the Texas Tech University ceramics student. Students are encouraged to research functional ceramics, figurative ceramics, sculptural ceramics, interdisciplinary approaches to art with clay, and any possible thing they are open to investigating.
FACILITIES
6 – Individual Ceramic MFA Graduate Studios
2 - large classroom spaces, and a technology room for ceramics
Dedicated Glaze room
Dedicated Clay Mixing room
3 - Wood Kilns
1 - 50 cu. ft. Cross-Draft Soda Kiln
1 - 50 cu. ft. Salt Kiln
1 - 50 cu. ft. Saggar Kiln
2 - Raku Kilns
3 - 30 cu. ft. Gas Kilns
12 - Electric Kilns of various sizes
3 - Geil Down Draft Kilns
1 - 54 cu.ft. Geil Shuttle Kiln
8 - Electric Test Kilns
1 - 12 cu. ft. Gas Test Kiln
2 - 27-Ton Log Splitter
2 - Blue Bird Mixers
2 - Soldner Mixers
2 - Peter Puggers
1 - Bailey De-Airing Mixer/Pugmill
3 – PotterBot Clay Printers (one, Potterbot 9XL Pro Printer; two, Scara Printers)
Enduring Images Decal Printer
Digital Scales
Glaze Spray Booth
36" North Star Slab Roller
25 Electric Potters wheels
2 - Lockerbie Potters Wheels
2 - Extruders
Sand Blasting Cabinet
Forklift
Multiple pieces of Photography and Video Projection Equipment
Computer and Laser Printer for Ceramic Student Research
Clay Mixing & Glaze Room
Both rooms have a state of the art ventilation system.
ad
mission

s
APPLY NOW
TUITION ESTIMATOR
Curr
icu

lum
ONLINE CATALOG INFORMATION
Alumni

Success
ACCOMPLISHMENTS
Wesley Smith: Associate Professor @ University of North Dakota
Layne Thrift: Associate Professor of Art @ University of Science and Art of Oklahoma
Andrea Moon: Assistant Professor of Art at Sam Fox School of Design & Visual Arts, Washington University in St. Louis Missouri; Former Co-Coordinator for Education @ the Pottery Workshop in Jingdezhen, China
Dryden Wells: Instructional Technician of wood, metals and ceramics at the Sam Fox School of Design & Visual Arts, Washington University; Former Co-Coordinator of Operations @ the Pottery Workshop in Jingdezhen, China
Wes Harvey: Graduate Coordinator and Lecturer Ceramics @ Georgia State University
Ian Thomas: Assistant professor of Art @ Alleghany College in Meadville, PA.
Chase Gamblin: Studio Coordinator @ Indiana University – Bloomington
Rolando Shaw: Owns his own pottery studio business in Salado, TX.
John Thomas Richard: Assistant Professor of Art @ Kirksville Community College in Cedar Rapids, IA.
Bruce Alves: Instructor and Gallery assistant for the Craft Alliance Center of Art + Design St Louis, MO.
Jillian Cooper: Studio Coordinator and Ceramic Instructor @ Collin Community College in Plano, TX.
Adam Redd: Studio Artist and Summer Head Chef for Watershed Center for Ceramic Arts
Zach Tate: Former Assistant Professor of Art @ the University of Notre Dame, Presently Assistant Professor of Art at Arkansas State University, Jonesboro AR.
Tony Wise: Wheelhouse Studios Operations Director, Art Committee Advisor, Union Art Collection Manager at the University of Wisconsin, Madison.
Charles Dreis: Former Studio Assistant at University of North Dakota
Matthew Wright: Coronado High School Ceramics teacher, Board Member of the National K-12 Ceramic Exhibition Foundation, INC.
Mark Hilliard: Former Associate Professor of Ceramics at Wayland Baptist University, Plainview TX.
Carolina Alamilla: Assistant Professor of Art at Washington & Jefferson College, Washington, Pennsylvania
Jami White: Middle School Art Teacher, Willie McCool Academy
Brandy Green-Russell: Assistant Professor of Art at University of the Ozarks, Clarksville, Arkansas
Kate Sutter: Instructor at Allegheny College, Meadville, Pennsylvania
Jacob Robertson: Studio Technician at Arrowmont School of Arts and Crafts, Gatlinburg, Tennessee