Museums in Lubbock

Off-Campus Museums
Located downtown, this center is a great place to engage with art, film, music, dance and your creative side! It is the epicenter of the monthly First Friday Art Trail, and hosts free opportunities year-round to expose the West Texas community to art and culture!
From their website -"Today, LHUCA is recognized as a driving force behind the downtown revitalization plan using the arts to stimulate economic development. Creating this visual and performing arts center in the heart of the future Lubbock Cultural District helped foster a thriving arts community. LHUCA has a broad-based constituency, due in part because it is the organizer of the First Friday Art Trail, a 15-year community-wide event that brings 3,000 plus people each month to the LHUCA campus. The center also partners with numerous departments at Texas Tech University, local non­profits, and local K-12 programs. Each year, 55,000 people benefit from our programs and services."
LHUCA's main building houses four art gallery spaces that host over 20 exhibitions annually featuring regional, national, and international artists. Concerts, dance, theatrical and film programs are held in our 159-seat Firehouse Theatre. Our Clay Studio has the best equipped community facilities in the region. In addition, the campus contains the multipurpose Christine DeVitt Icehouse, the Graffiti Education Building, and an outdoor plaza with stage. The plaza amenities were constructed through a $100,000 grant from Texas Commission on the Arts that was matched by corporate and individual donations. Check out our Calendar above for information on current and upcoming events at LHUCA."
campuslive.com
The Buddy Holly Center is a museum and cultural center that encourages interaction between artists and the local community. The center honors the legacy of Buddy Holly, Lubbock's native son who was a pioneer of rock 'n roll before he tragically died in a plane crash. It includes the home of Buddy's bandmate, J.I. Allison, a permanent exhibit on Buddy Holly and his band, The Crickets, some great selfie opportunities with Holly's famous glasses and the Buddy Holly statue, as well as temporary exhibit spaces that celebrates the diverse art coming out of West Texas. They have a popular summer concert series every Thursday night, and consistently offer programming for the local community that encourages creative pursuits!
Visit their website to learn more!
The Silent Wings Museum is located on the site of a World War II South Plains Army Air Field, where glider pilots were trained between 1942 and 1945. The giant "silent wing" gliders flew soldiers and supplies largely undetected behind enemy lines because they had no engine noise. This is a great place for history and aviation lovers to explore! "The museum features in its theater a 15-minute program titled Silent Wings: The Story of the World War II Glider Program. Visitors then move on to the Timeline, Hangar and Combat Galleries. Photographs and artifacts include a fully restored WACO CG-4A glider, TG-4 trainer, airborne equipment, a small barracks rendition from the Lubbock Army Air Field, and a living exhibit: the British Horsa Glider restoration project."
Entry fee is $8.00 ($5.00 with a student ID).
Visit their website to learn more!
Tripadvisor.com
"The largest windmill museum in the world, the American Windmill Museum, showcases these beautifully restored structures in a unique Lubbock experience." When you think Lubbock two things come to mind, wind and farming! Take a tour of the 28 acre park and explore the various ways humans have harnessed the power of the wind to survive in various landscapes. Visit their website to learn more!
Entry fee- $7.50
Photo Credit: Visitlubbock.org
The Lubbock Science spectrum is a place everyone in Lubbock knows! The interactive science museum and movie theater is a great place to learn and have fun for all ages. The museum hosts three levels of interactive science exhibits and the cites only aquarium. Throughout the year the Science Spectrum hosts a number of traveling exhibits including Thier live butterfly exhibit, where you can enjoy the company of hundreds of exotic butterflies. Also check out thier "All Grown Up" series, which hosts fun science themed evenings for adults only. Be sure to also see a IMAX movie in the OMNI theater. "With its 58 ft. giant domed screen, and 18,000 watt digital Dolby DTS sound system, the OMNI Theater is a full engaging surround experience!" Visit their website to learn more!

Naturally Lubbock needs an agriculture museum, seeing as Ag is a huge industry in the South Plains. Check out the FiberMax Center to learn about the impact and importance agriculture has brought to Lubbock and the surrounding counties.
"Since completing a large expansion in 2014, our museum focuses on both the history of farming and the science and technology of modern agriculture. Want to learn about cotton? Exhibits take you from early hand harvesting to putting you behind the wheel of a modern cotton stripper in the Cotton Harvest Experience. You can also meet a hologram blacksmith in our shop, or talk to a farmer in the FiberMax exhibit. Bring back memories as you walk through the antique tractors or swap stories with one of our volunteers. With a huge collection of antiques and machinery complimented by interactive kiosks with videos and games, there is something for everyone at the FiberMax Center for Discovery. Plains Cotton Growers Conference Center available for rentals." (tripadvosr.com)
Check out their website here
"Alfred and Billie Caviel were the first African-American husband and wife in the United States to own and operate their own pharmacy, in the eastside "Flats" neighborhood of Lubbock, Texas. Caviel's Pharmacy operated at the corner of Avenue A and 17th Street in Lubbock for 49 years, from the early Civil Rights era in 1960 to 2009.
The Caviels donated the building to the city's Roots Historical Arts Council in 2011 with hopes that one day it would become a museum to represent African-American culture. In 2015, their dream became a reality, when the museum opened its doors, becoming the first African-American museum in West Texas.
Exhibits include legacies of African American medical practice, education, and other aspects of community life." (texasplainstrail.com)
Visit their website to learn more!
Photo Credit: Caviel Museum Facebook page
On Campus Museums
A part of the Museum of Texas Tech University, this archaeological and natural history site offers 4.5 miles of walking trails, and the preserve, located just 15 minutes from main campus, contains evidence of 12,000 years of occupation by ancient peoples on the Southern High Plains. Enjoy the walking trails, and peer into archaeological dig sites where Texas Tech Students get hands on training. Be sure to also visit the museum inside the information center to learn more about Lubbock's ancient past and the people and animals who once lived here. It is free to the public!
Visit their website to learn more!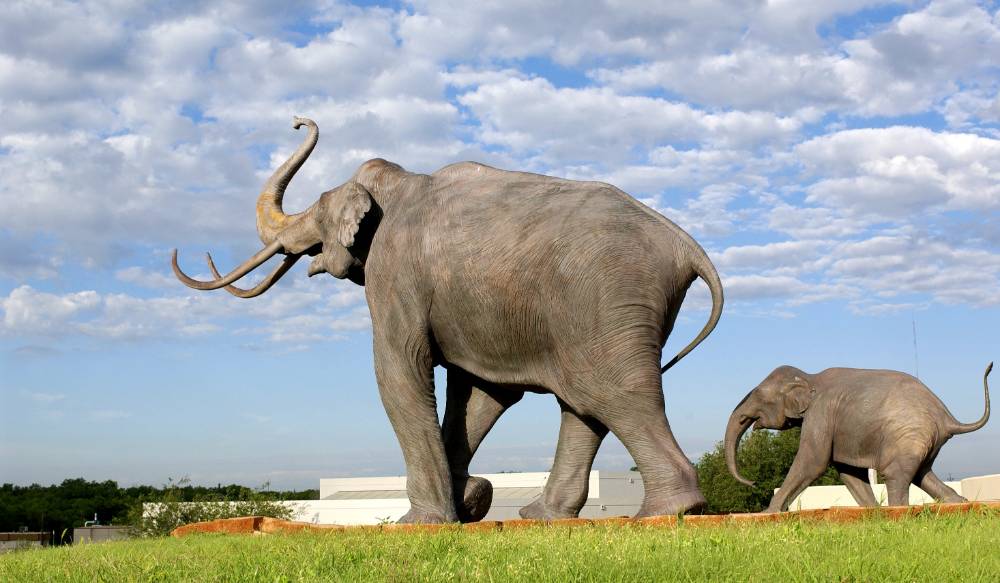 Next door to the International Culture Center (ICC), this FREE museum has permanent and temporary exhibits that are diverse in topic, as well as a host of programming to engage the community, including Open Studio (a come and go, fun and free art event featuring a different art medium at each session; all supplies and equipment provided) and Art Studio (a hands-on learning experience for all ages and with teaching on various art processes). Museum by Night offers a variety of themed nights every third Thursday of the month. Each event features life music, fun activities and short lectures and discussion about the topic of the night. The museum also features many a special collections gallery that changes several times through the year, bringing temporary exhibits from all across the country and the world for viewing.
Visit their website to learn more.
visitlubbock.com
A museum and outdoor historical park (next to the Museum of TTU) that preserves and teaches about the history of this region and the American West. Throughout the year, they offer educational programming and events for people of all ages, including annual events like Ranch Day, Candlelight at the Ranch, and Ranch Host Saturdays (select Saturdays in spring, summer and early fall) where the outdoor historical park comes alive with volunteers in period clothing to teach and show visitors what life would have been like in days gone by. Free to the public, though donations are accepted. Visit their website to learn more.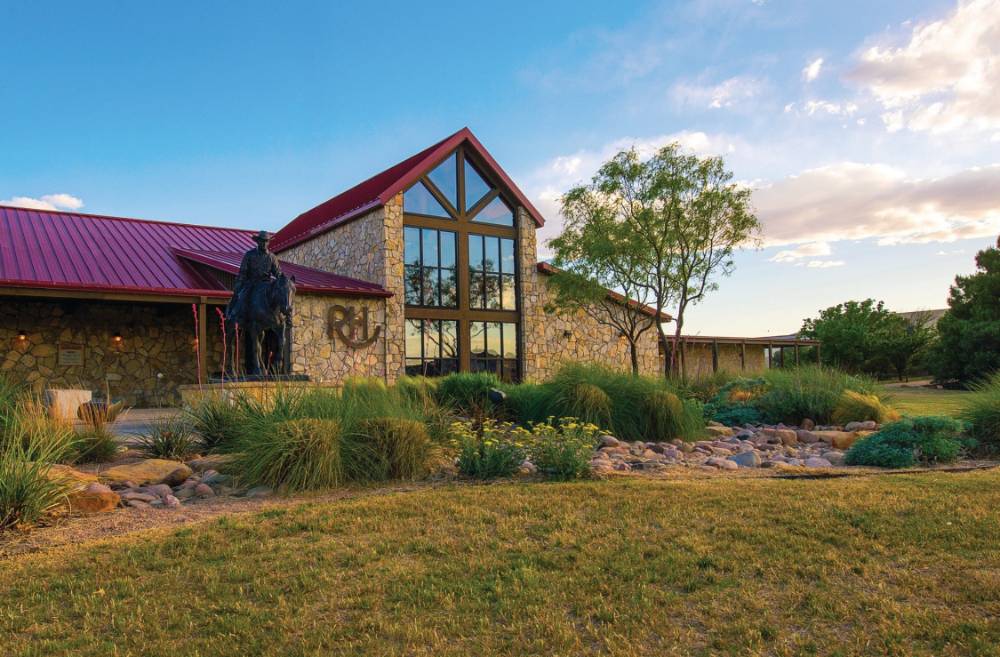 International Cultural Center
There's much more that happens in this building beyond immigration advising! There are numerous community events throughout the year that exposes the community to international cultures, and there is a gallery space that changes every few months, featuring photography and art from the local community, from the student body, TTU faculty and staff, as well as creative professionals!
Out of Town Must sees
The museums below are great for a day trip out of Lubbock. These museums are all less than three hours away from town, giving you the opportunity to see other parts of West Texas and it's history.
The PPHM is by far the largest museum in West Texas and is part of West Texas A&M University in Canyon Texas. Canyon is a small city 15,953 of 1 hour and 30 minutes North of Lubbock. It is also home to the United States second largest canyon, Palo Duro Canyon.
"About the Museum: "Where else can you cover 26,000 square miles in a day on foot? From dinosaurs to conquistadors, you'll find it all in Texas' largest history museum. Relive the stories of courage and hardship, victory and defeat over the past 14,000 years. Step in and step back to the Old West in a life-size Pioneer Town, view one of the Southwest's finest art collections, experience the exciting history of the petroleum industry, and more. ." (https://www.panhandleplains.org) Visit their website to learn more.
Photo credit: radiomusem.org
Amarillo is located two hours north of Lubbock. Located on the famous route 66, this is a great place to spend the day and to experience history!
"One of Amarillo's newest attractions, the building mimics the design of an Indian Pueblo and the exterior glows a beautiful pink in the sunset. Included is the Thomas Mails collection of Native American culture, the fine bronze castings of Tom Knapp, the Cunningham Navajo Rug Collection, the Perry Null Game Animal Exhibit, and the Bob and Sally Jones Indigenous Birds of the Plains display.
Museum summer hours (June, July and August) are Thursday through Saturday from noon to 5 p.m. and Sunday from 1-5 pm. Winter hours (Sept. through May) are Saturday and Sunday from 1-5 p.m. Dance performances are planned throughout the year. "Song of the Eagle," the summer dance performance, is scheduled for most Friday and Saturdays night from mid June through early August.
The performances continue with the annual Indian Summer Ceremonials which begin on the last weekend in September and continue into October. The Winter Night Ceremonials, a collection of the beautiful dances which can be seen in the Pueblo villages of New Mexico and Arizona, begins each year after Christmas. All dance performances begin at 7:30 p.m.
For performance dates, ticket prices, group rates or dinner and show reservations, call the Kwahadi Trading Post at (806)335-3175." (visitamarillo.com) Visit their website.
Do you love Western movies? Cowboys and outlaws? Then you need to check out the Billy Kid Museum in Fort Sumner New Mexico! New Mexico borders Texas to the West. Known as "the Land of Enchantment", this state is rich in Native American history, Art, Mexican heritage and of course Western culture. Billy the Kids is an infamous outlaw who's Wanted Posters painted the towns of the Wild West. Visit their website to learn more.
Fort Sumner is located 2.5 hours outside of Lubbock in the state of New Mexico.
Dick Brewer, Billy the Kid and the Regulators is a painting by artist Andrew "Andy" Thomas