14th Annual "High and Dry" Juried Photo Exhibit
High and Dry XIV: A photographic exhibition of peoples and places of the world's dry lands.
On exhibit November 21, 2014 through January 15, 2015.
Juror: Jean Caslin Houston, Texas
Featuring work by Marcia M. Abbott, Len Ainsworth, John Baker, Lynn Baldwin, Jimmy Ball, Barry Banner, Cassandra Barber, Hal Beesley, Marti Belcher, Eric Blackwell, Janis Blackwell, Martha C. Bohn, Terry Brandt, Bill Brown, Eleanor Brown, Jane Buchanan, James Clinich, Terry Cockerham, Gregory Collins, Vanessa Cortez, Kimberly Curtis, Robert Dash, Kaitlin Danis, Ed Drake, Jeff Driver, Charles Elliot, Dan English, Brett Erickson, Blake Ferguson, Willa Finley, Sandy Fortenberry, Thomas Foster, Margaret Freeman, Guy Giersch, Steve Goff, Christina Hanes, Melinda Green Harvey, Terry Hayden, Kippra Hopper, Richard Jespers, Ronni Kawamura, Craig Kelley, David J. Kerr, Jeff Livingston, Elizabeth Louden, Kurt Loveless, Ginny Mahan, Kathleen Mahoney, Philip Marshall, Liz McCue, Ann McDonald, Julie Mize, Holly Moore, Ron Mouser, Wes Odell, Ruby Pecot, April Pilley, Thelma Pilley, Rene Pipes, Benjamin Powell, Kary Reid, Mac Rowley, Fran Sherpa, Herb Smith, Melissa Smith, Stephen Smith, Steve Stokan, Steve Sucsy, Megan Taylor, Kathy S. Teague, Beckwith Thompson, Ashton Thornhill, Davor Vugrin, Margaret Vugrin, and Kirk Williams.
Sponsors: TTU Office of International Affairs and ICASALS*
*The International Center for Arid and Semiarid Land Studies (ICASALS) was founded in 1966 at Texas Tech University to foster interdisciplinary research and education concerned with improving the quality of life in arid and semiarid regions of the world. At the present time, ICASALS activities are focused on water resources and water-related topics. These are important issues not only to the region where Texas Tech is located, but also in the western Great Plains and many other places in the U.S. and the world.
This exhibition made possible, in part, by a grant from The CH Foundation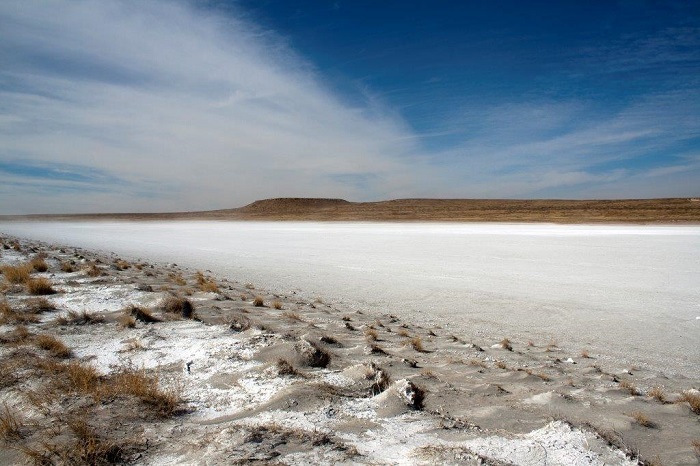 Photo By: Blake Ferguson